HCM City still struggling with new Covid cases
HCM City Healthcare Department's Chief Secretariat Nguyen Thi Huynh Mai said the increase in number of new Covid cases in recent days is not a sign of a new Covid-19 wave but the public should continue to take preventive health measures.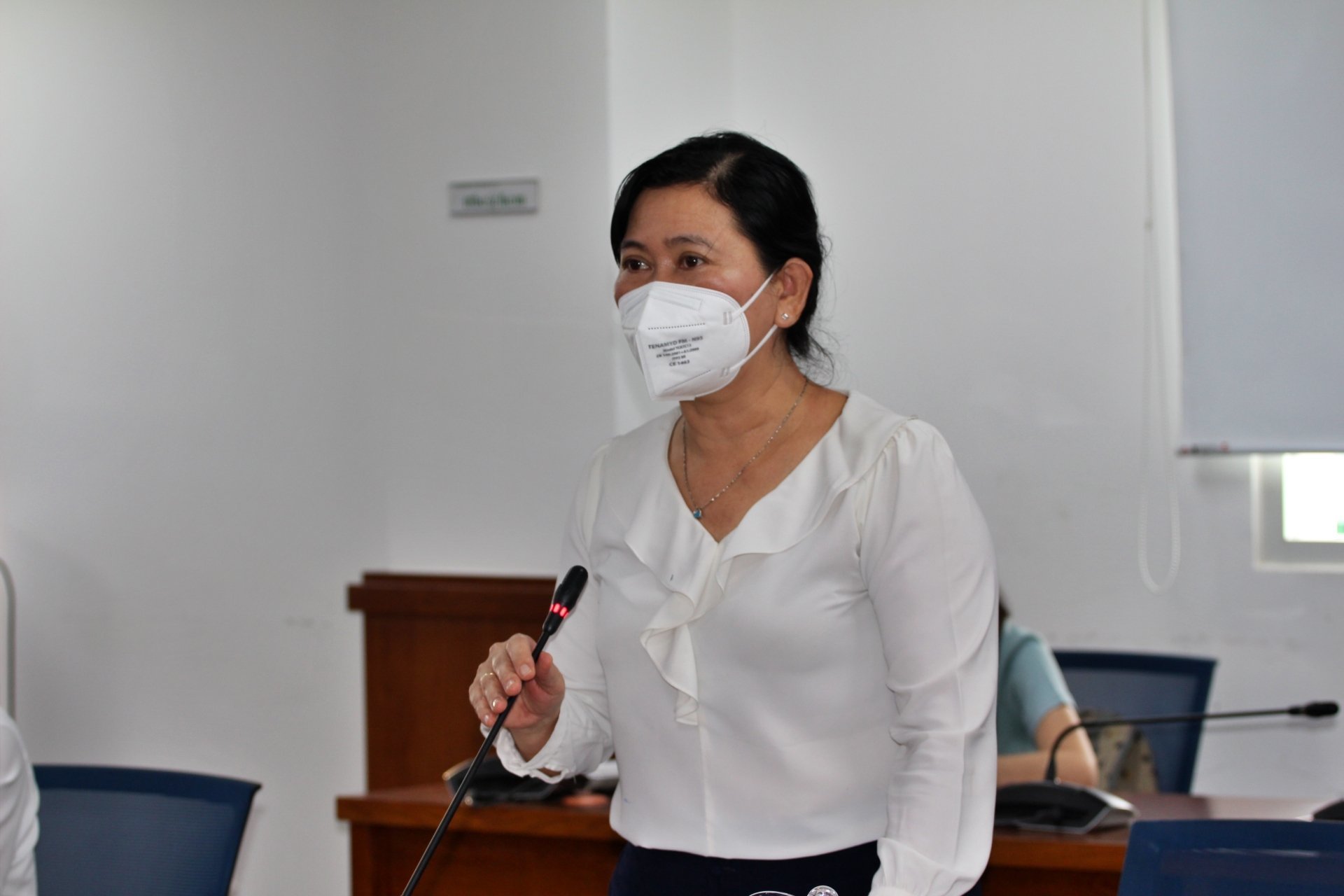 HCM City Healthcare Department's Chief Secretariat Nguyen Thi Huynh Mai
At a press conference on November 22, Mai reported that the city recorded 151 deaths because of Covid-19 on November 19-21. Of these, 18 cases had underlying health conditions, while 75 percent of the cases had not been vaccinated or had only one jab.
Mai said many people have not been vaccinated for various reasons. Vaccines may be contraindicated for some people. In other cases, patients are older and are hesitant to access vaccines. In addition, people with underlying health conditions face a higher risk of death.
Asked why fully vaccinated people were dying of Covid-19, Mai said if the number of positive cases in the community increases, there will be more cases turning severe.
When the number of Covid cases increased recently, despite the high vaccination rate, 15-20 percent of them turned severe (mostly older people and people with underlying health conditions), while 5 percent of the severe cases turned critical.
"When there are more cases, there will be deaths. This is inevitable. Only the reduction in the number of positive Covid cases and hospitalizations will help reduce the mortality rate," Mai said.
The healthcare sector urged people to raise their awareness about the transmission of the disease, strictly follow the 5K ((in Vietnamese: Khau trang – facemask, Khu khuan – disinfection, Khoang cach – distance, Khong tu tap - no gathering, Khai bao y te - health declaration) principle, get vaccinated, and maintain a high alert after vaccinations.
Statistics show that 81 percent of fully vaccinated people who have contracted Covid in the city have not had symptoms and tested negative on the seventh and following days.
"These are actually healthy people. This is why the HCM City Healthcare Department has asked the Ministry of Health to shorten the quarantine time for fully vaccinated Covid cases who don't have symptoms and test negative from the seventh day," Mai said.
The department is still awaiting a reply from Ministry of Health (MOH).
The official said the country is implementing Resolution 128 on "safe and flexible adaptation to Covid-19". The city is still struggling with the fourth Covid wave and applying necessary measures. The increase in the number of positive cases recently is not a sign of a fifth outbreak wave in the city, he said.
Dr Nguyen Hong Tam from CDC (Centers for Disease Control and Prevention) HCM City noted that some people testing positive are not reporting their cases to the medical agency, which has created problems.
Under current regulations, when people report their cases to local healthcare units, doctors visit them within 24 hours, examine and test them again. If they meet requirements to have home quarantine, their cases will be managed and drugs will be delivered.
Their close contacts in the same home also have to complete a 14-day quarantine. After they all complete the quarantine, they will receive a certificate on fulfilling their quarantine period.
There is some confusion about medicine. "Drug prescriptions are different for different cases and not all Covid cases get medicine. However, when they report to us, they will be put under control, or be hospitalized if they turn severe. Their close contacts will also be controlled and protected," Tam explained.
The certificate on completing quarantine time will allow recovered Covid patients to travel freely.
Regarding home care, soon after the HCM City Healthcare Department asked for 100,000 C Medicine Bags, MOH immediately allocated 5,000 bags. As such, HCM City now has 7,000 doses of antiviral drugs in storehouses, including 2,000 existing doses.
There are three medicine bags of A, B, C for Covid-19 patient treatment at home. A Bag includes the drugs for fever relief and patient physical condition enhancement, B Bag consists of anti-inflammatory and anticoagulant, while C Bag has antiviral drug Molnupiravir.
Some medical units still have C Medicine Bags to satisfy the requirements to treat cases.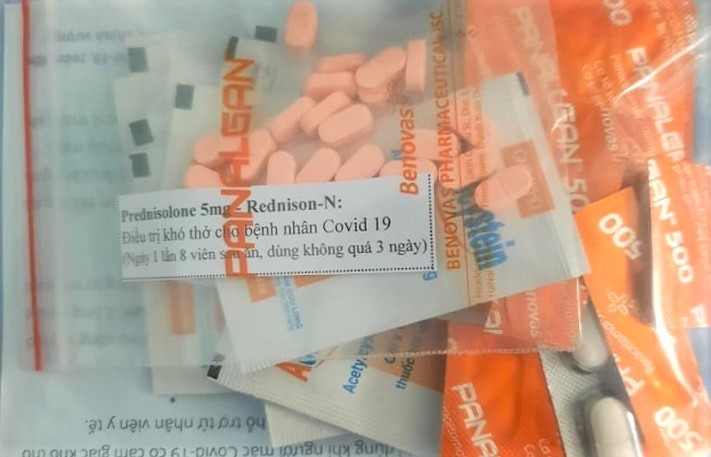 Asked if the healthcare department has been informed about reported patient abuse of B Medicine Bags (anti-inflammatory and anticoagulant drugs), Mai said B Medicine Bags are only delivered when it is really necessary. The bags are put under strict control by local medical units. Only A Medicine Bags are commonly used.
The department said it is going to release the latest version of instructions for use of medicine bags, reduce the number of B Medicine Bags delivered, and instruct patients on how to use the medicine in the bags.
According to HCM City CDC, 76,070 patients are receiving treatment at home quarantine, concentrated facilities or second- and third-tier hospitals.
On November 21, the number of people on respiratory support was 2,648, and 59 deaths were reported. As many as 574 children below 16 years old are being treated.
Linh Giao

The HCM City Department of Health has sought permission from the Ministry of Health for a seven-day quarantine period for fully vaccinated and asymptomatic cases with negative COVID-19 test results.

Moments in the fight against Covid-19 in HCM City and the southern provinces this year have reminded people not only of difficulties and losses but also of human love and the efforts to overcome adversity.