HCM City real estate in need of jumpstart

Hundreds of real estate projects in Ho Chi Minh City have been suspended over the last two years, with many reasons being flouted for delays.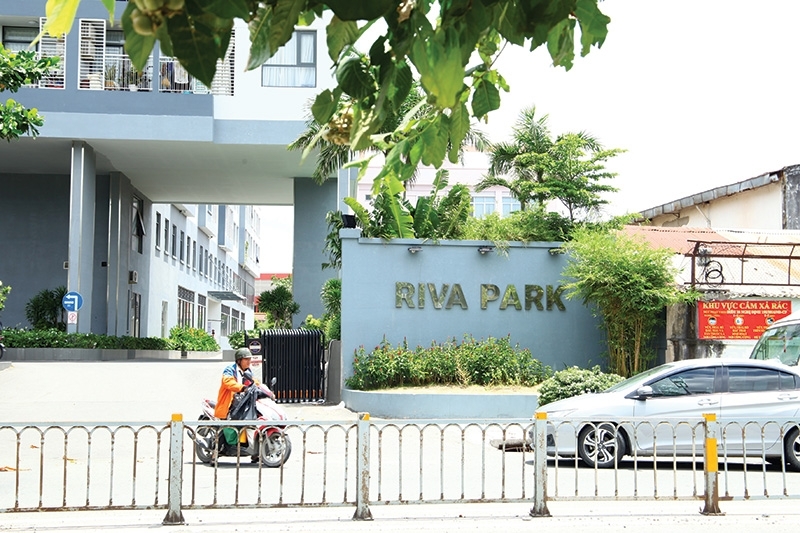 A mass of reviews and inspections of real estate ventures across Ho Chi Minh City has caused a serious backlog of delays
The city's People's Committee has since been making efforts to break the cycle of stagnation in an attempt to generate a steady supply of condominium ventures into the market. Bich Ngoc reports.
Khai Thinh Real Estate JSC was given more than 77,000 square metres of land to develop a complex of residential area and trading centre in District 7. More than 1,700sq.m of the space, mainly set aside for road infrastructure, is in public hands, occupying 2.2 per cent of the total.
Due to the lack of guidelines, Khai Thinh cannot process the scheme, perhaps for many months.
Similar delays are being suffered across many projects in the city, especially those which consist partly of publicly-owned land. According to official figures ­released by Ho Chi Minh City Department of Construction, only 26 per cent of projects have their entire land area flagged for building ­residences.
The rest are projects across Ho Chi Minh City which ­contain many different types of land, combining land for residences with land for ­agricultural purposes, as well as land for public ­facilities. Developers can be clear and issue compensation for all the land, with the exception of land in public hands, which must be put to auction.
Other factors
Apart from dealing with public land in many projects, other reasons for the delays include complicated procedures and irresponsibility among local authorities in many projects.
During the last three years, Ho Chi Minh City People's Committee has issued decisions approving the investment plans of 130 projects. However, those projects have not been officially implemented due to a lack of administrative procedures caused by the overlapping of the current official system and the lacklustre implementation of the legal system by local authorities.
Nguyen Van Duc, deputy director of Dat Lanh Real Estate Co., Ltd., said that he could not have his land use right approved after 14 months, even after meeting with many different authorities. "My dossiers were transferred between local authorities and nobody told me what I have to do, even though I have completed a long list of procedures," Duc told VIR.
Even more seriously, Nguyen Thi Nhu Loan, general director of Quoc Cuong Gia Lai, said that she has 12 projects which are suspended with the total land area of 150 hectares. Some of the projects are stalled despite the problems being "very small".
For example, in the dossier of one project, Ho Chi Minh City Department of Construction wrote that "This project has basically finished its procedures" and transferred it to the committee for approval." And then, Ho Chi Minh People's Committee, which is granting permission to continue the project, meanwhile, requested that it must be defined as "already finished" instead of "basically finished".
"Because of this tiny phrase, we have to carry out all the procedures again from the beginning, which is a colossal waste of time," Loan said.
Le Hoang Chau, chairman of the Ho Chi Minh City Real Estate Association (HoREA), said that a range of scandals related to land issues were unveiled recently in Ho Chi Minh City, making city authorities and officials more reluctant to issue decisions.
"This sensitive issue has caused long delays for the whole system, especially for the calculation of land use taxation," Chau said.
"Many dossiers have been delayed for years even though developers had revised them many times, but they had been transferred among local authorities and cannot be submitted to the Committee for approval," Chau added.
Breakthrough answers
Since last year, Ho Chi Minh City authorities have been working on breaking this cycle for hundreds of suspended real estate projects by finding solutions for each.
According to Ho Chi Minh City Party Secretary Nguyen Thien Nhan, in order to do this, local authorities have issued a timeline which states a clear schedule for each dossier, while also defining the responsibilities of local authorities in the process.
"Local authorities must sit down together and find the easiest way to help developers with their projects. Issues that have been carried out well can seek approval, while issues that have not been managed well must be revised and improved," Nhan said.
Vo Van Hoan, Deputy Chairman of Ho Chi Minh City People's Committee, said that the current Law on Land does not have any stipulations on the issue of how to deal with public land as part of a venture.
"Ho Chi Minh City will ask for the guidelines of the Agency for Land Management (under the Ministry of Natural Resources and ­Environment) on this issue. We are also actively setting up a set of principles to ­submit all issues to related authorities for approval for all projects, instead of ­submitting each case as we do ­currently," Hoan said.
Local authorities at the beginning of the year ­announced that a list of 124 suspended projects has been fully reviewed, and that many of the projects were permitted to ­resume after completing unfinished procedures. However, in reality, none of the projects have been ­reported to be resumed so far.
Downturn in the market
According to the latest ­report from the HoREA, in the first seven months of 2019 the stagnation has brought a sharp downturn in the real estate market.
Developers have been facing many difficulties as ventures have been halted for review, with no answers on the horizon as to when they will eventually be given the go-ahead.
Chau said that only three projects were submitted by Ho Chi Minh City Department of Construction to the city's People's Committee for approval, 16 fewer than in the same period last year. The department also submitted to ask for approval for 10 new projects, compared to the 56 of the same period in 2018.
Also in the first seven months of this year, 24 ­projects were adjudged to have the conditions to sell apartments with a total of more than 7,300 units, 2,300 fewer than the same time in 2018.
High-end apartment units have the biggest drop of 43.8 per cent, followed by ­mid-end units at 34.7 per cent. ­Especially in the first half of this year, no affordable initiatives were launched onto the market.
Chau explained that hundreds of property projects have been suspended for years and the situation has lowered developers' investment mood. "Real estate developers have been facing the toughest-ever business climate due to the suspension and delay of many projects caused by the decision of local authorities to review and inspect them."
He cited that the longer the reviews take, the higher the developers losses from increasing debts and interest from banks. This stagnation also reduces business opportunities for developers. "The limitation of new supply is creating instability in the market by increasing housing prices," said Chau. VIR
Bich Ngoc