Goalkeeper Dang Van Lam to play in Japan, Boss Duc is proud
Goalkeeper Dang Van Lam is going to play for Japan's Cerezo Osaka club, turning the dream of Hoang Anh Gia Lai (HAGL) group's President Doan Nguyen Duc of "exporting" Vietnamese football players into a reality.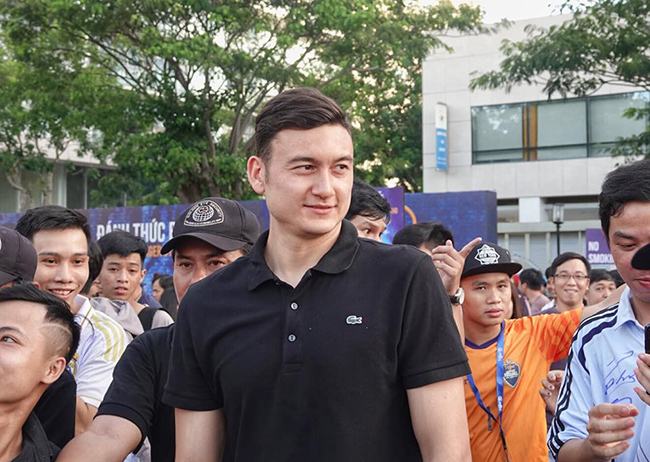 Goalkeeper Dang Van Lam.
Cerezo Osaka of Japan has announced their successful signing of goalkeeper Dang Van Lam from Muangthong United of Thailand. As the Japanese government is restricting immigration due to the COVID-19 pandemic, Lam will come to Japan as soon as possible and he will have a medical examination and sign the contract. By joining Cerezo Osaka, Lam will become the first Vietnamese player to play in Japan's top tier, the J1 League.
Lam's move to the J-League is not too surprising, because it was planned by the goalkeeper himself while still playing in Vietnam. However, Lam is happy with the news.
Dang Van Lam is not the first Vietnamese player to go abroad. Before Lam, some others played for foreign FCs, such as Le Huynh Duc, Cong Vinh, Cong Phuong, Xuan Truong, Tuan Anh, and Van Hau.
But for most previous cases, Vietnamese players were invited to play for foreign FCs for commercial rather than professional factors. Despite great expectations, in the end all of them failed to prove their talents in playing football overseas.
It is still unclear whether Lam will succeed or fail in the J-League, but at least this goalkeeper has proven himself in the Thai-League. His good performance at the Thai-League urged the Japanese FC to hire him. Last year, Lam made 12 appearances for Muangthong United in a Thai League 1 season that was shortened due to the pandemic.
In 2007, on the groundbreaking day to build the first professional football academy in Vietnam, Doan Nguyen Duc stated that his institute would send Vietnamese players as well as to help improve the quality of players of the national football team.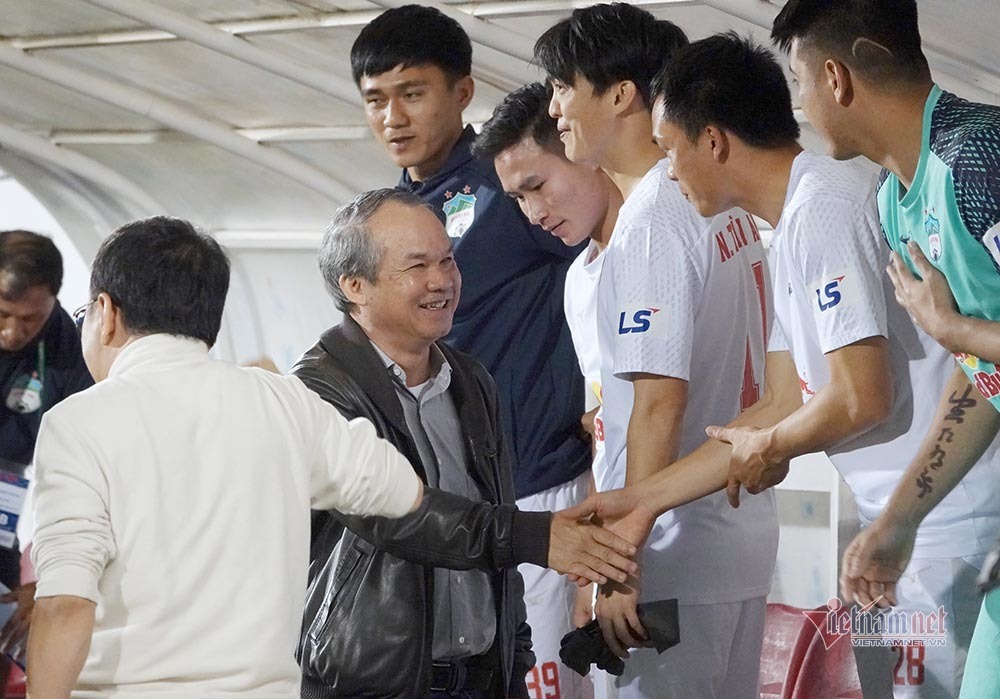 HAGL's President Doan Nguyen Duc.
Duc's burning desire became more or less a reality when Cong Phuong, Xuan Truong, Tuan Anh, who were trained at his football academy, are now the mainstay of the national team as well as the most loved players in Vietnam.
However, Duc's dream to "export" players and turn them into million-dollar "products" did not occur, although Duc created opportunities for his talents to go to South Korea, Japan, Thailand and then Belgium.
But now his desire has become a reality, even though Lam used to be part of the football teams owned by Duc before flying as high as he does now.
Is Duc happy or not? The answer is yes, because even though Lam is no longer a member of Hoang Anh Gia Lai FC, the success of this goalkeeper supports Duc's desire to send Vietnamese players abroad to improve the quality of Vietnam's football. In fact, Duc has many times proven his whole-hearted support for the development of Vietnam football.
Lam, whose father is Vietnamese and mother is Russian, was born in Moscow. He began his career with Hoang Anh Gia Lai and is a key part of Park Hang-seo's national team squad.
He made significant contributions to Vietnam's triumph in the AFF Cup 2018, qualifying for the 2019 Asian Cup quarter-finals, and in the ongoing 2022 World Cup AFC qualifiers. So far, the 27-year-old has had a total of 23 caps for the Vietnamese national team.
In June 2019, Muangthong United completed the signing of Lam from Hai Phong FC for a fee of US$500,000.
Doan Nguyen Duc is a well-known businessman, who he is better known as president of Hoang Anh Gia Lai Football Club, and is called 'bau Duc' (soccer boss), or Boss Duc.
Mai Anh

Cerezo Osaka of Japan have announced their successful signing of goalkeeper Dang Van Lam from Muangthong United of Thailand.

The businesses of Doan Nguyen Duc, or 'boss Duc' as he is called in Vietnam, have been facing difficulties. Although the owner of Hoang Anh Gia Lai Group has had to sell many assets, he remains a stock billionaire.