Further administrative reform needed
Vietnamese people and businesses are still struggling with administrative procedures and are being held back by an unstable business environment.
In August 2020, Mrs. Hien (name has been changed) sold her piece of land in the northern province Ha Nam. She came to the local Land Registration Office to fulfill related formalities and was shocked to know that there was another "red book" (land ownership certificate) for her plot of land besides the one that she was holding. This "red book" was issued by the local authorities but Hien, the land owner, did not know about it.
The "red book" she was holding was the old one, which was issued in 2006, and the other was issued later. The problem is the area of land certified in the new "red book" was smaller than the old one. Therefore, Hien could not complete the deal. It took Hien six months to complete the land transfer procedure, after the local authorities issued a decision to abrogate the second red book.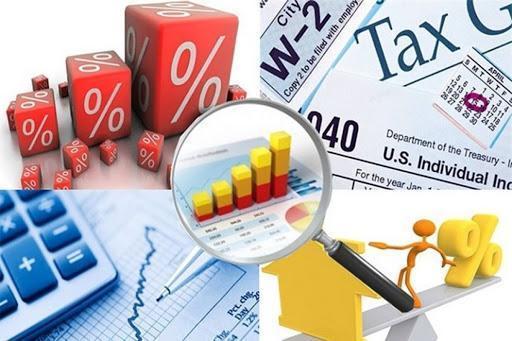 Mrs. M.T.T from Hanoi bought a plot of land in the city of Hoa Binh. Receiving her documents for the land ownership transfer formalities, the land registration office said it would return the results on February 5, 2021. However, it was Friday, so on Monday morning she took a bus from Hanoi to Hoa Binh to pick up her red book according to the appointment. 
However, she did not receive her "red book" because "it was not completed yet" as she heard from a public servant at the land registration office, who made another appointment. Because it was the Lunar New Year holiday two days later, she received her "red book", which was delivered by a delivery service, one week after the holiday. 
"According to the law, 10 days after signing the land contract, if people do not perform land transfer procedures, they will be fined. However, there is no problem if the government agency breaks its appointment," she said.
In 2018, the Tax Department of Lam Dong province collected tax arrears worth over VND10 billion from a local enterprise, arguing that its project was not eligible for corporate income tax incentives, although the investment incentive decision was noted in this company's investment license.
After more than two years of making complaints to local and central agencies, even filing a lawsuit to court, in late 2020 Lam Dong tax agency agreed to cancel the tax arrears collection decision when the court intervened as the mediator. At that time, the director who issued the wrong decision retired.
Reform 
These stories show that Vietnamese people and businesses are still struggling with administrative procedures, and are being held back by the unstable business environment.
When the Minister of Planning and Investment held a meeting with enterprises to listen and propose solutions to support businesses hit by the Covid-19 pandemic, only a few firms asked for support and incentives. Meanwhile, many businesses emphasized the desire for an improved business environment and open administrative procedures. That is what businesses need most, more than any "aid package".
The chairman of a steel company said that Ministers and senior officials are always enthusiastic about dealing with difficulties for businesses, for the economy. But there is "insensitivity" in many local civil servants.
Over the years, the Government has stepped up reform of administrative procedures and business environment. Initial improvements have been noted.
According to the administrative reform index of ministries and provinces and the administrative service satisfaction index in 2019: the average administrative reform index of ministries was 85.63%, and of provinces 81.15%, which are higher than those in 2018; 62/63 localities and 16/17 ministries had an increased index. The satisfaction of people and organizations with the service of state administrative agencies reached 84.45%, the highest in the last 3 years.
Vietnam's business environment ranking increased 12 places from 82th in 2016 to 70th in 2019 (according to the World Bank - WB). On the Global Competitiveness Index (GCI 4.0) of the World Economic Forum, Vietnam's position increased 10 places from 77th in 2017 to 67th in 2019. Vietnam's innovation capacity ranking also improved 12 places, currently standing at 47th out of 127 economies. These are the highest ranking achieved by Vietnam.
Vietnam's Global Competitiveness Index in 2019 continued to increase but it is showing signs of slowing down.
The Global Innovation Index (GII) of Vietnam in 2019 increased three places compared to 2018, ranking 42nd out of 129 countries, bringing Vietnam to first place in the group of 26 low middle-income countries and 3rd in ASEAN after Singapore and Malaysia.
Meanwhile, according to the United Nations report on e-Government development from August 2017 to July 2019, Vietnam ranked 86th out of 193 countries (up 2 spots), 24th out of 47 Asian countries in terms of e-Government development. In Southeast Asia, Vietnam ranked 6th out of 11 countries. Vietnam's combined index in this area is 0.6667, which is higher the average index of the world and the region, and belongs to the group of countries at a high level of e-Government development.
These assessments by international organizations show Vietnam's efforts in reforming administrative procedures and improving the business investment environment. But compared to the expectations of people and businesses, this goal is still distant. 
To ensure transparency and enhance efficiency of administrative procedures, and minimize bottlenecks caused by the human factor, the Government is promoting the construction and application of e-Government and e-Government platforms.
On that direction, the National Public Service Portal has been launched, connecting all localities and ministries on a unified national database. On that basis, ministries, branches and localities have strengthened the restructuring of administrative procedures to integrate into the National Public Service Portal; and promoted connection and online payment to facilitate people and businesses.
The development of e-government and digital government is a fundamental change in quality. Accordingly, all Government activities are safe in the digital environment; able to provide quality services, make faster and more timely decisions, issue better policies, effectively solve major issues in socio-economic development and then provide high-quality public services to the people; mobilize the participation of people and businesses widely; operate state agencies optimally based on digital technology; and effectively solve major problems in socio-economic development. 
Luong Bang

Administrative reform has been thoroughly implemented at all levels and helped save more than 18 million working days each year, equivalent to over VND6.3 trillion ($274.32 million) of social expenditure, Deputy PM Truong Hoa Binh has said.

Another cycle of state administrative reform is coming. This is the time to review the results of the administrative reform program in the 2011-2020 period and set the orientation for the next decade.