'Foreign eagles' and 'Viet dragons' do the 'tango dance' together
Vietnam needs to create favorable conditions for 'Viet dragons' and 'foreign eagles' to join the "tango dance" that brings benefits to both sides, according to VIetnam Chamber of Commerce and Industry (VCCI) chair Vu Tien Loc.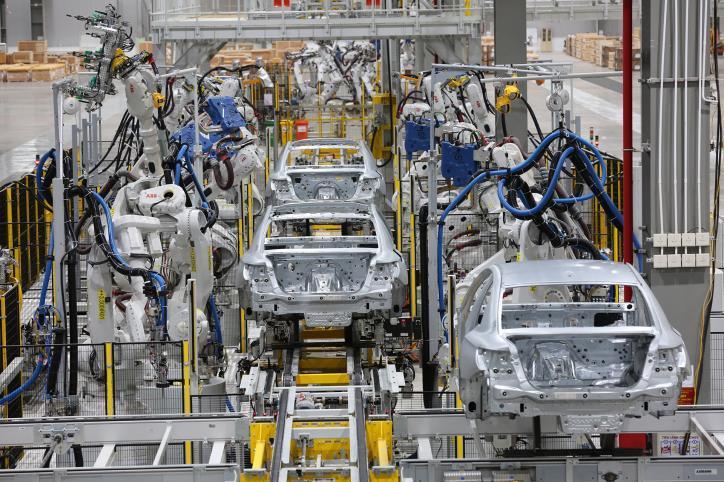 Loc, speaking at a workshop some days ago in Hanoi, said he wants to call Vietnam's enterprises Viet dragons instead of domestic eagles.
Eagle is the word used by Vietnamese experts to refer to large powerful enterprises and investors.
"Vietnamese people are the children of the Fairy and the Dragon," Loc explained.
Stressing the important role of the private sector, Loc said private enterprises are the 'star of hope' of the country. They are 'Viet dragons' bearing a Vietnamese identity.
He said that unreasonable views do not truly reflect the position and role of private enterprises. Foreign investments are always appreciated, no matter what their scale and technologies are. Meanwhile, the presence of Vietnamese enterprises is underestimated.
Loc related a story about the US semiconductor industry, led by private enterprises. When the industry was in the danger of becoming uncompetitive with the Japanese semiconductor industry, the US government then placed orders with US businesses to support them.
It helped businesses make investments in technology to improve competitiveness. The solutions successfully helped the country's industry cement its position.
According to Loc, Vietnam has 6.2 million private businesses, not only 800,000 as reported, if counting in 5.4 million business households, which, by nature, are businesses but have no business registration. As such, Vietnam has 24 businesses per every 1,000 people.
Tran Dinh Thien, former director of the Vietnam Economics Institute, said Vietnam not only needs to prepare nests for 'foreign eagles' but 'Vietnamese eagles' as well.
He said that foreign invested enterprises (FIEs) which make up 20-22 percent of GDP only, but account for up to 70 percent of total export turnover. FIEs can enjoy the most commercial benefits from Vietnam's integration efforts.
He believes that it is necessary to change the Vietnamese business development approach. Vietnam needs to rely on domestic strength and economic resources, considering the private sector an important driving force for economic development.
Vietnam's private businesses attract 85 percent of the labor force and make up 43 percent of GDP. Meanwhile, the figures are just 29 percent for state-owned enterprises and 18 percent for FIEs.
"The presence of private enterprises in the business fields where the State held the monopoly in the past, such as aviation, has made the market more competitive, bringing benefits to consumers," said Nguyen Thi Luyen from the Central Institute of Economic Management (CIEM).

Vietnam's private businesses attract 85 percent of the labor force and make up 43 percent of GDP. Meanwhile, the figures are just 29 percent for state-owned enterprises and 18 percent for FIEs.
However, the private sector is still at a disadvantage in comparison with other sectors in terms of accessing important resources such as labor, market, business rights and information.

Commenting about the strength of Vietnam's businesses, Loc said Vietnam is not inferior to other countries in number of enterprises, but in quality.
Vietnam lacks large powerful corporations. Therefore, it is necessary to improve the quality of enterprises and give support to form up large companies.
"We need policies aiming to improve the quality of enterprises rather than increase the number of enterprises," he said.
What large enterprises need are reasonable institutional regime, and safe, transparent and favorable business environment.
"Preparing nests for domestic eagles means creating a business environment where domestic enterprises feel equality and respect," he said.
Pham Chi Lan, a respected economist, attributed the gaps between private enterprises and the enterprises belonging to state and foreign-invested economic sector to the lack of a leveling playing field for all economic sectors.
Studies by some institutions have found that the majority of small businesses don't want to grow into big businesses, which shows the low confidence of the private sector.
"Pervasive, excessive, unjustified and unfair incentives offered to FIEs and crony businesses must be removed," Lan said.
Pham Dinh Doan, president of Phu Thai Thuc, said in preparing nest for eagles and creating an ecosystem for them, the state needs to plan the development of every business field well. The state acts as chief project manager to assign tasks to large corporations, ministries, branches and localities. This avoids the wasteful use of resources.
Meanwhile, Huong Tran Kieu Dung, vice president of FLC, commented that there was no need to set specific policies for large corporations, but to set general preferential policies for business fields the state wants to encourage investment, especially tourism. 
Duy Anh

The number of Vietnamese women accounts for half of the labor force but less than one-fourth of overall management roles.

Vietnam posted an estimated trade surplus of $1.3 billion in January, according to a report recently announced by the Ministry of Industry and Trade (MoIT).