Fintechs to partner with telecom carriers to offer Mobile Money
The pilot program on providing the Mobile Money service is expected to increase non-cash transactions, especially in remote areas. To improve users' experience, fintechs should work with network operators, experts say.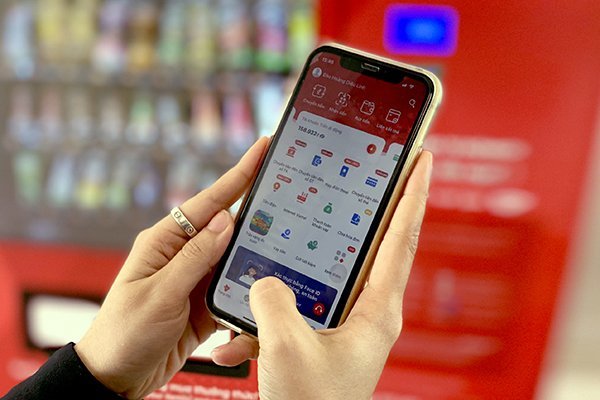 In early March, the Prime Minister approved the pilot program on providing Mobile Money service (making payment for small-value goods and services with telecom accounts). Viettel, VNPT (Vietnam Post and Telecommunications) and MobiFone, the three biggest network operators, are preparing to apply for Mobile Money licenses.
Commenting about the impact of Mobile Money, Doan Bao Huy from RMIT University said the fintech market situation won't see big changes, because e-wallets, Mobile Banking and Mobile Money are market segments that target different groups of customers.
The purpose of Mobile Money is popularizing non-cash payment, especially in rural and remote areas where banking services cannot reach. Moreover, Mobile Money does not have relations to finance and banking operations, because Mobile Money providers are not allowed to lend money, mobilize capital or pay interest on money.
The difference among the types of services can also be seen in the transaction limits stipulated by the Government. While e-wallets target clients in large cities and have a maximum transaction limit of VND100 million a month, Mobile Money provides non-cash payment service to clients in remote areas and has a limit of VND10 million.
Huy said that fintechs and banks still have opportunities to increase the use of services. A survey by Cimigo in 2019 showed that even in cities, only 30 percent use Mobile Banking and 29 percent use e-wallets for payment.
Meanwhile, the latest survey of the firm conducted in 2020 showed that the fastest population growth is seen in people up to to 12 years old in rural areas, and 50 years old and up in cities.
"With youth's ability to adapt to internet and technology quickly, as well as the high income of urbanites, the potential market for fintechs and banks is still big," Huy said.
Telecom carrier, fintech cooperation
While emphasizing the great advantages of large telcos in providing Mobile Money, he said that fintechs, especially developers of well-known apps such as MoMo and ZaloPay, can work with mobile network operators to improve users' experiences.

The pilot program on providing the Mobile Money service is expected to increase non-cash transactions, especially in remote areas. To improve users' experience, fintechs should work with network operators
The two sides can take advantage of each other's customers and business experience to increase revenue and expand operations.
Fintechs have experience in providing intermediary payment services, and can help network operators design convenient and friendly features for Mobile Money.
Users' spending behaviors in e-payment will help mobile network operators design more attractive services to Mobile Money users. Fintechs will also have new data for exploitation.
Once Mobile Money users realize the convenience of cashless payment and want to improve their experience with other services, they will be motivated to create bank accounts and access multifunctional services, including e-wallets. And this will benefit fintechs.
Huy cited Viettel Pay as an example, The e-wallet is a super-app with 10 million customers. The experience from Viettel Pay deployment will help Viettel popularize Mobile Money to clients.
Non-cash payments to rise
Both Huy and Pham Nguyen Anh Huy, also from RMIT University, believe that Mobile Money will increase the number of cashless payment transactions, especially in remote areas.
If Mobile Money is attractive with its low service fee and convenient transactions, even people who have bank accounts and live in urban areas will use Mobile Money as well.
The launch of the Mobile Money program under the Prime Minister's decision also promotes non-cash payment and the use of financial services. This will take full advantage of the infrastructure and database of the telecom network, reduce costs, expand non-cash payment on mobile devices, and bring benefits to users.
Vu Hoang Lien, chair of the Vietnam Internet Association, told VietNamNet in April last year when the State bank of Vietnam was planning to submit to the Government the Mobile Money trial program that Mobile Money app was a "reasonable move to promote non-cash payment".
"I believe that Mobile Money will bring utilities to people, especially ones in rural areas – making it easy to shop, minimize costs and time for travel, remove problems in cash management, reduce the number of payment methods, and help them manage their spending," he said. 
Duy Anh

The newly-launched mobile money pilot programme is expected to heat up competition for domestic players but also open collaboration opportunities to cash in on the niche market.

The successful implementation of Mobile Money is one of the major targets of the Ministry of Information and Communications (MIC).