Finance Ministry issues warning about corporate bonds
After continuously issuing warnings about investment in corporate bonds, the Ministry of Finance has decided to take strong action against companies issuing "problematic" bonds to prevent risky behavior to the market.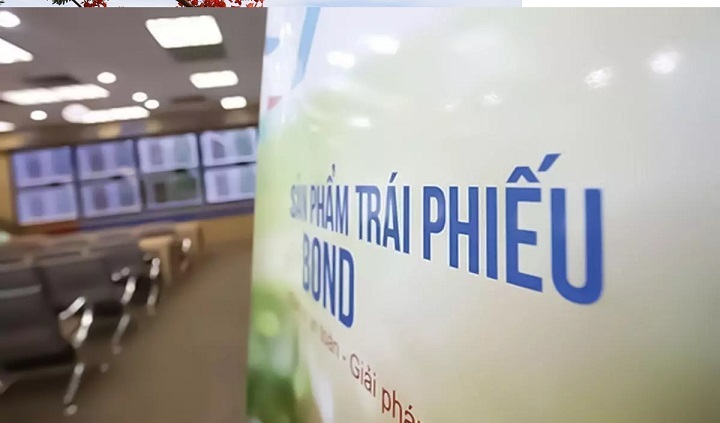 Businesses successfully issued bonds with a total value of VND 224 trillion in 2018, VND 312 trillion in 2019, VND 436 trillion in 2020 and nearly VND 200 trillion in the first half of 2021.
Most recently, the Ministry has directed the State Securities Commission, the Banking and Finance Administration and related agencies to strengthen inspection and supervision of the issuance and provision of services on private corporate bonds, especially the issuance of corporate bonds by small and newly established enterprises, operating in high-risk fields, with unclear and substantive business results.
The most typical example is a company doing business in the field of hair salons in Ho Chi Minh City. This firm had a yearly turnover of only a few tens of millions of VND but in late August 2020 it mobilized up to VND 738 billion (over $30 million) from corporate bonds with a 10-year term.
Meanwhile, some real estate firms plan to raise several thousands of billions of VND through issuing corporate bonds when the estate market is facing difficulties due to the heavy impact of the Covid-19 pandemic.
According to the Vietnam Bond Association, the corporate bond market has been growing since 2018. Specifically, businesses successfully issued bonds with a total value of VND 224 trillion in 2018, VND 312 trillion in 2019, VND 436 trillion in 2020 and nearly VND 200 trillion in the first half of 2021.
Of which, the number of bonds issued to the public accounted for a small proportion of about 10%. Bond issuance has helped many businesses to mobilize large medium and long-term capital sources, with stable interest rates, to invest in production and business.
However, the corporate bond market currently has an information gap between buyers and sellers.
The seller holds more information but does not disclose it transparently to the buyer, thus leading to a deviation between price and quality, causing risks for investors. Meanwhile, most of the trading activities of the entities are not listed, so that the management agencies cannot cover the market.
Nguyen Hoang Duong, Deputy Director of the Finance Department of Banks and Financial Institutions of the Ministry, says that in recent years, individual investors have been attracted by high interest rates of the corporate bond market so they have shifted from depositing at banks to investing in corporate bonds. If the economy fluctuates, businesses face difficulties, and individual investors will face huge debts.
Experts point out four main risks for corporate bond investors.
The first is credit risk, which means that the bond issuer is unable to pay periodic interest or pay the principal on time.
The second is liquidity risk, i.e. investors cannot immediately sell bonds when they need cash, cannot sell the bonds at the expected price or have to pay a lot of expenses to sell the bonds.
The third is the risk related to interest rate pricing, or high interest rates with high risk.
The last is other risks including: whether the issuer will redeem bonds before maturity; risks of inflation, interest rates, economic instability; risks of legal changes, mergers and acquisitions, natural disasters and epidemic.

To identify risks, a necessary condition according to international practices is to pay attention to the credit rating of bond issuers.
Experts say that if investing in long-term bonds from 5-7 years, investors need to pay close attention to the credit rating of the issuing company.
According to economic expert Nguyen Tri Hieu, in Vietnam, people are still not familiar with credit ratings. The corporate bond market has grown, but the need for ratings is minimal. The credit rating sometimes does not come from the bond issuer but from the request of the creditor.
On December 31, 2020, the Government issued Decree 155/2020 ND-CP guiding the implementation of the amended Securities Law, which stipulates that the bond issued to the public are required to have a credit rating. But regulators are giving a "grace" period of two years before applying. Meanwhile, private bond issuance is still not required to have a corporate credit rating.
Do Ngoc Quynh, General Secretary of the Vietnam Bond Association, said that the association had consulted models of Malaysia and South Korea to build a transparent culture in the market and found that all businesses wanting to issue bonds need a credit rating because this is the foundation for investors to accurately assess and make the bond market healthy.
According to expert Pham Nam Kim, information transparency of many Vietnamese businesses is currently not high. Many businesses are afraid to disclose information, even hide information, or issue unclear financial information, while transparency is very important. In countries with developed corporate bond markets, any business that wants to issue bonds must have a credit rating. Many countries spend decades to build a credit rating culture. Vietnam is very slow in promoting this activity.
Tran Thuy

The Ministry of Finance (MoF) has tightened control over risky corporate bond issuance.