Fake messages on social networks pose threats to individuals and businesses
Fake messages can spread rapidly on social networks, becoming dangerous tools that harm individuals and businesses.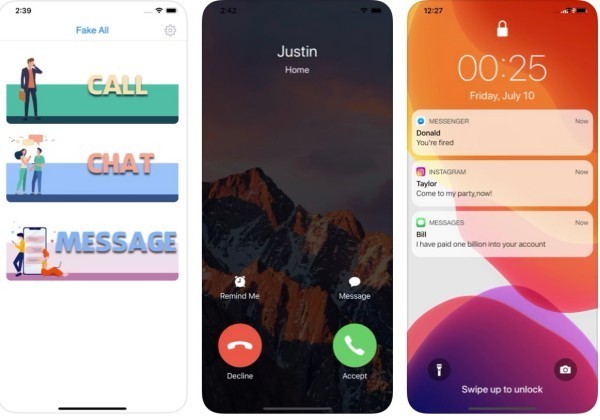 Nguyen Duc Khoi, a provider of services on Facebook in HCM City, said that, previously, if someone wanted to create fake messages and transmit chat messages on social networks like Facebook, the person had to create two accounts on two devices, or use two subscriber numbers to message each other. But now, it's easy to create such messages.
Users just need to download to their phones the apps that allow accounts to message each other. There are numerous apps of this kind available on app stores. If they don't know how to use apps, they can access websites that allow messaging accounts on their phone browsers.
The apps allow users to fabricate messages between two accounts with the interfaces of SMS, Facebook or Snapchat. There are many articles on the internet that explain how to create fake messages.
Many people use the apps to create fake chats with funny content and publish on fanpages or groups on Facebook to attract likes, comments and shares. Others use the chats to attack individuals and businesses.
As social networks can create trends which can be spread rapidly among citizens, scammers fabricate chats between individuals or business managers to harm them.
The fake messages mostly target celebrities, businesses in media crises, and teachers at high schools or universities. The content of the messages mostly involves sensitive issues, such as money or divorce affairs.
Nguyen Duy Vi, CEO of Buzi Agency, said the harmful effects from fake messages spread via Facebook are very clear and the messages could be a dangerous tool to attack individuals or businesses with bad intentions.
Fake messages may upset individuals' lives and threaten family member relations. Victims bear mental pressure from the citizen community for things they have never done or even know about.
As for businesses, they may suffer material damage as potential partners cancel cooperation plans and they lose their value.
Analysts point out that some social network users' attack individuals and businesses unquestioningly without checking information. Therefore, when fake messages appear, they heavily criticize the victims, which may lead to serious consequences. This is a very worrying situation about behavioral culture on social networks.
Huynh Le Khanh, CEO of Golden Communication Group, once witnessed a case where a young man famous during a campaign was intentionally attacked.
Someone created an article with wrong information about the man and then shared the article among groups with a high number of members.
The article with fabricated information then led to negative comments about the man and netizens tended to oppose any topics the young man talked about. When tracking down the initial article, people discovered that the virtual account had deleted the article.
"Fake messages obviously not only harm the reputation of one individual or organization, but also arouse conflicts and divisions and incite hostility towards individuals and organizations," he said.
To deal with message falsification, according to Vi, businesses and individuals should use social networks more carefully and not expose information about their personal life to the public. Businesses need to use tools to check information on social networks and cooperate with press agencies and management agencies.
According to Khanh, research on measures to prevent this problem calls for improving the value of information, and heightening the complexity of each information share and creating an information checking system. Fact-check centers can also help social network users check information.
Experts have also recommended that each individual and organization create a digital footprint to provide their information regularly to their partners and related subjects. Meanwhile, news agencies and newspapers need to have quick reactions to fake news and provide the accurate information. 
Le My

In the first half of 2021, mobile carriers blocked more than 92,000 subscribers from spreading spam calls and stopped over 35 million fake calls.

The Ministry of Information and Communications (MIC) has informed the public to be wary of incoming calls from overseas telephone numbers that could be scams or blackmail attempts.