Experts warn of high risks from real estate firms' corporate bond issuance
Corporate bonds issued by real estate firms account for a high proportion of securities that mature in three years. Experts warn of high risks if the real estate market cannot recover by that time.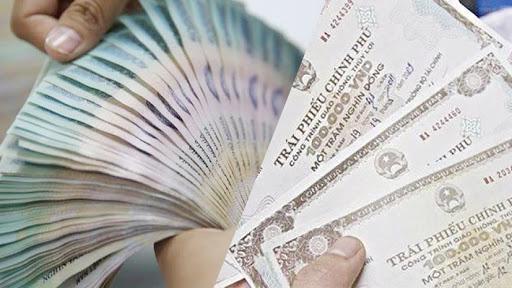 According to the Vietnam Bond Market Association (VBMA) , the total value of corporate bonds issued in the first seven months of 2021 was VND235.094 trillion. Of this, commercial banks were the biggest issuers, with VND95 trillion, followed by real estate firms, with VND75.8 trillion.
Of the real estate bonds issued, 15 percent did not have mortgaged assets, or were not guaranteed by shares.
Many real estate firms have not performed well in the last seven months. They cannot launch projects because of problems with procedures and the pandemic.
A number of real estate firms have issued corporate bonds to mobilize large amounts of capital. Phat Dat Real Estate, for example, has launched five issuance campaigns so far this year to mobilize capital of VND1.24 trillion, Golden Hill VND5.76 trillion, BCG Land VND2.5 trillion, Nhat Quang Real Estate Development VND2.15 trillion, Smart Dragon Investment JSC VND1.9 trillion, Kinh Bac Urban Development Corporation VND1.5 trillion and Glexhomes VND500 billion.
The interest rates of the real estate bonds were between 9.5 and 11 percent per annum, much higher than bank deposit interest rates. The capital mobilized via bond issuance has been used to develop land banks, develop real estate projects, contribute capital to other real estate development projects, and scale up operations.
Nguyen Tri Hieu, a respected finance expert, pointed out that the most welcomed bonds are those offering high interest rates. Many bonds issued by real estate firms have no mortgaged assets.
Meanwhile, most buyers are individual investors who don't have professional skills to analyze financial facts to assess issuers' solvency.
Hieu said that very few individual investors have regular finance reports to keep close watch over the business operation of issuers. The risks are extremely high for bond holders, especially real estate bond holders.
In recent months, the market witnessed the appearance of bonds guaranteed with the issuers' shares. In theory, investors can sell shares in the market to get capital back. However, investors still face risks if the bond issuers have financial difficulties and cannot pay debts. If so, the share prices will fall and the shares will be worthless.
Can Van Luc, chief economist of the Bank for Investment and Development of Vietnam (BIDV), commented that the corporate bond market has developed rapidly recently. Real estate bonds account for a high proportion, 38-44 percent of total bonds issued. The risks with real estate bonds are increasing because the bonds are issued with no mortgaged assets.
Transparency
Nguyen Duc Do from the Finance Academy noted that there is a problem in information exposure. Sellers have more information, but they don't make public the information, which poses high risks for investors.
The corporate bond market has developed rapidly over the last two years with an increase in the number of individual investors. However, these investors don't have much information and have limited knowledge.
Nguyen Quang Thuan, chair of Fiin Ratings (Fiin Group), said issuing bonds is a good way for businesses to access capital for investment and development. However, in the bond market, it is difficult to assess issuers, and most individual investors are not professional.
Under Decree 153 which took effect on January 1, 2021, bond buyers at private offerings must be professional securities investors. However, analysts said in many cases, bonds are distributed not to professional investors.
Thuan said it is dangerous if investors just consider interest rates when deciding whether to buy corporate bonds. If the bond market is not controlled well, high risks may come in 3-5 years.
Financial experts note that businesses have issued more bonds due to the pandemic because they are having problems with cash flow. In order to attract buyers, they tend to offer high interest rates, which poses a high threat to the market.
The National Assembly's Economics Committee Chair Vu Hong Thanh at the latest National Assembly session asked the Government to assess the possibility of a "property bubble" and risks for the macroeconomy, with an emphasis on the issuance of real estate bonds. 
Tran Thuy

The volume of corporate bonds without collateral or guaranteed only by shares issued in the first quarter of 2021 accounted for a large proportion, with a large part owned by real estate firms. This poses a significant risk.

The financial health of many enterprises that issued bonds in 2020 is getting worse, with profits not high enough to pay bond interest.