Despite Covid-19, businesses still make multi-trillion dong investments
Instead of staying idle and waiting for the pandemic to be contained, many businesses in Vietnam are making investments, training workers and laying down the foundation to make a breakthrough when the Covid-19 pandemic is over.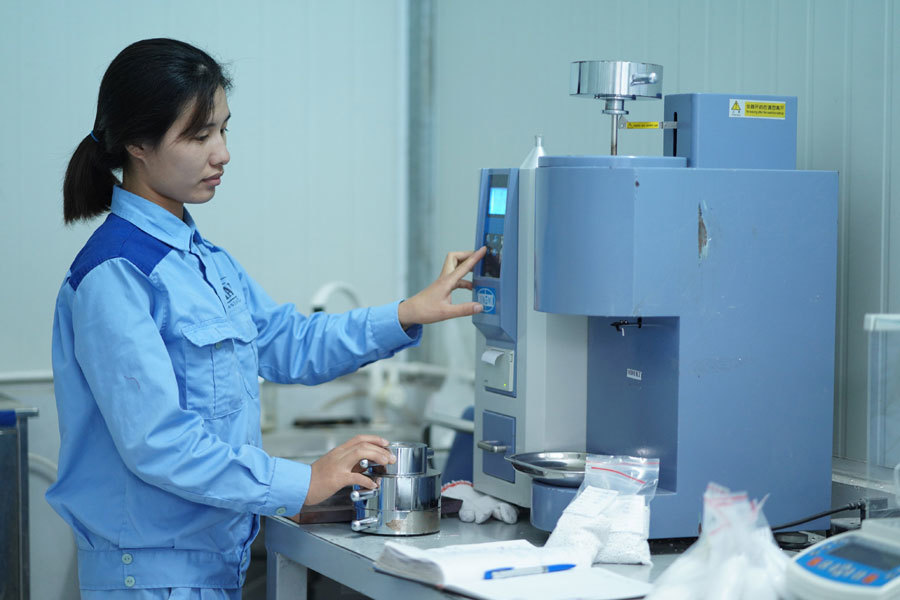 Though the market is still gloomy, Pha Le Plastics Manufacturing and Technology JSC, for example, is implementing its 2020-2021 investment plan, building factories in Dong Nai and Hai Phong, and recruiting 900 more workers.
SPC Plastic Brick Factory in Dong Nai province is running at full capacity with 4 production lines. The enterprise has signed a contract with MSI, the US building material distributor with turnover of over $1 billion, to increase exports to the world's largest building material market.
The installation of the next production lines are expected to be completed by the end of March, so that the VND300 billion factory, with the capacity of 12 million square meters of SPC plastic tile floor per annum, will become operational as planned.
A new factory in Hai Phong City, capitalized at VND650 billion with the capacity of 14 million square meters, is under construction.
Vinh Hoan Seafood has wrapped up the deal of acquiring the controlling stake of Sa Giang Food Processing JSC. The company had been following the deal for the last two years in a plan to diversify its products, not only providing fillet catfish but processed food as well.
Le Song Lai, chair of the Vietnam Steel Corporation (VnSteel) Board of Directors, said VnSteel and partners in Viet Trung Mining and Metallurgy (VTM), one of the 12 loss-making projects under the Ministry of Industry and Trade (MOIT), is considering installing a coke refining process worth VND400 billion.
Lai believes that after it becomes self-sufficient in coke, VTM will stop taking losses and make a profit from manufacturing ingot steel.
In the eyes of many businesses, making investment of trillions of dong during the pandemic is risky, but Tran Thi Le Khanh, chair of Vinh Hoan, doesn't think so. She believes that when the pandemic ends, economies will open again, which will be a great opportunity for enterprises to speed up. Enterprises need to prepare to bring their products to distribution channels, including new products.
Lai of VnSteel believes that only investments can bring profits and sustainable growth. VTM needs to undergo restructuring to make a profit from ingot steel manufacturing, and only has to focus on solutions to minimize production costs to make a profit.
In the case of Pha Le, the managers of the enterprise decided to continue building factories in mid-2020, the most difficult time when the pandemic was in its peak and there was no optimistic information about vaccines. They believe they need to get ready to export products to the US, when the pandemic is controlled.
Commenting about the investment moves by the enterprises, Nguyen Van Thanh, chair of the Smart Enterprises Association, said that these enterprises are 'swimming against the current'.
Though incurring big losses, enterprises keep making investments to develop, which shows their strong resilience. They are ready to bounce back once they see opportunities.

Instead of staying idle and waiting for the pandemic to be contained, many businesses in Vietnam are making investments, training workers and laying down the foundation to make a breakthrough when the Covid-19 pandemic is over.
In 2020, despite the pandemic, Vietnam gained a positive growth rate of nearly 3 percent while most of other economies reported minus growth rates.
This great achievement wad attributed to increased public investments and the good performance of the foreign invested economic sector. Besides, the strong vitality of Vietnamese enterprises was a driving force for the impressive growth.
Risks ahead, long-term opportunities
While making big investments, enterprises foresee high risks they will have to face. Pha Le Plastics' Chair Mai Thanh Phuong said the pandemic is unpredictable.
The enterprise not only needs to build workshops, recruit and train its personnel, but also make big investments to develop a modern management system that can trace and check data and connect customers.
Analysts said that with vaccination plans, the pandemic is expected to be contained by the end of 2021. If so, the enterprises with thorough preparation, will have great advantages over others and will be able to quickly resume operation in the new normal conditions.
"We are gathering all resources saved in recent years, including personal resources, to prepare well for the next development period," Phuong said.
At the dialogue between the Prime Minister and enterprises late last week, many enterprises talked about ambitious investment plans. Vietnam's large corporations are trying to find talent, including overseas Vietnamese, to implement the plans.
According to the International Monetary Fund (IMF), Vietnam's GDP per capita had exceeded the Philippines. Meanwhile, Vietnam's GDP value has exceeded Singapore and Malaysia, making Vietnam the fourth largest economy in Southeast Asia.
The National Center for Socio-Economic Information and Forecasting (NCIF) and United Nations Development Programme (UNDP) predict a 6.8 percent growth rate per annum for Vietnam in the 2021-2025 period. 
Mai Minh

In defiance of the health crisis hurting the domestic economy, Vietnam has earned international optimitism for its growth outlook on the back of the country's good control of COVID-19 leading to impressively positive growth last year.

Vietnam's economic freedom score is now 61.7, making its economy the 90th freest in the 2021 Index of Economic Freedom.