Da Nang sets example by stamping out recent Covid-19 outbreak
Da Nang city has gone 19 days with no Covid-19 community transmitted infections. The number of cases remained at 158, as of June 6.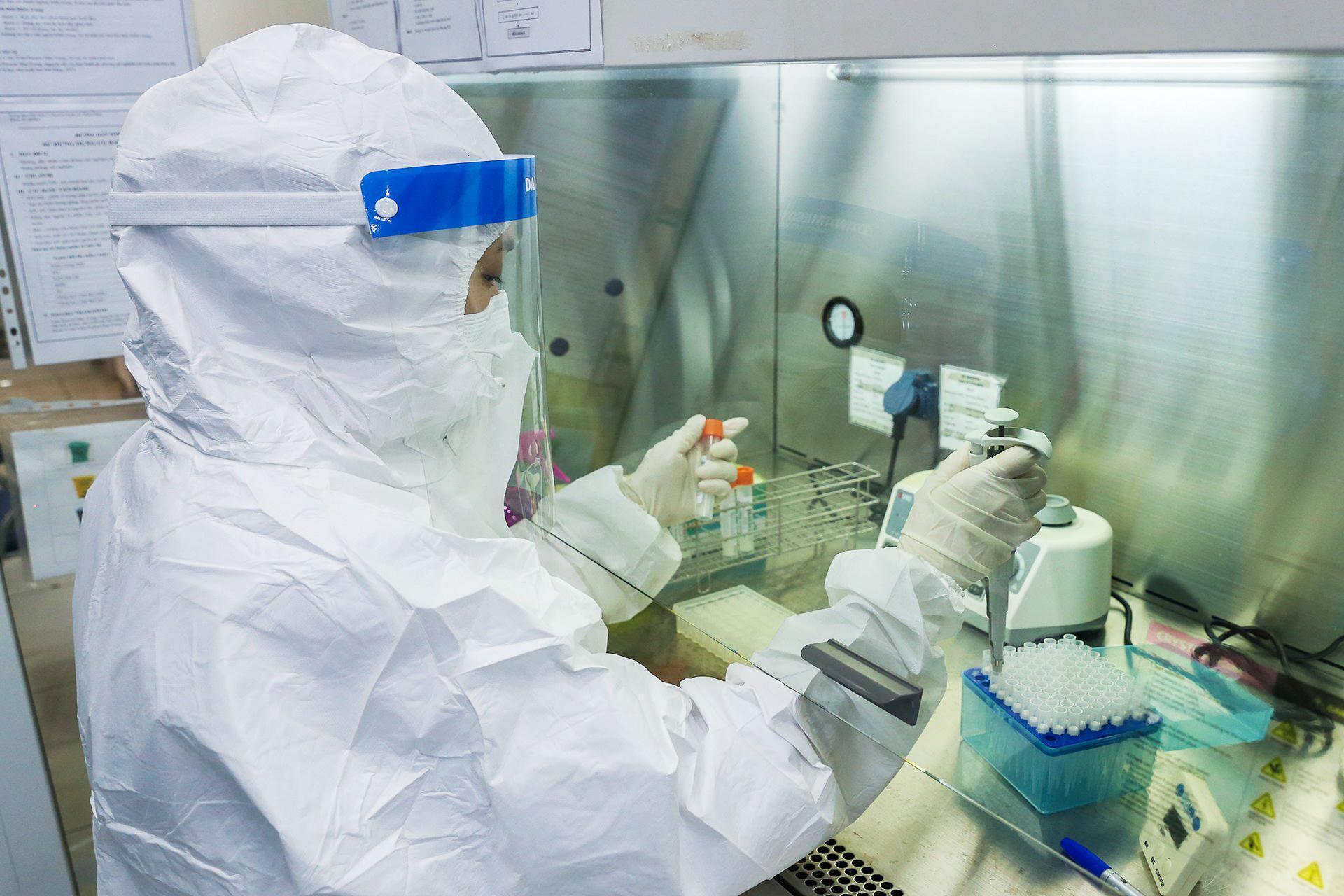 A new wave broke out in Da Nang on May 3, 2021. The situation got worse when infection cases were discovered at the New Phuong Dong disco hall, AMIDA beauty salon and Truong Minh Company in An Don Industrial Zone (IZ).
The municipal authorities took urgent measures by localizing the hotbeds, using technology to take health declarations, quickly tracing contacts and other cases, and carrying out pooled testing on a large scale.
Facing the risk of the outbreak spreading rapidly when the source of infection had yet to be identified, Da Nang decided to organize pooled testing.
In some areas, five samples, or even 10-20 samples, were taken and combined for testing in an effort to speed up the tracing.
A high number of people, including taxi drivers, petty merchants at traditional markets, household members and workers in IZs, had their samples taken for testing, which discovered infection cases in the community.
The pooled testing was organized previously in Da Nang when the city witnessed a second outbreak in July 2020. It became the first locality in Vietnam using pooled testing method, though the Ministry of Health (MOH) had not released guidance on this.
Thanks to its testing strategy, the city quickly localized and traced all the areas where infections or suspected infections were, took representative samples from the population, and controlled the outbreak for one month.
A Da Nang city report showed that the 5-sample pooled testing method (combining five samples for testing) in the second wave brought big benefits.
It saved materials and equipment, with testing cost of VND12 billion, instead of VND55.4 billion with tests of individual samples.
During the third outbreak, Da Nang decided to use 10-sample pooled testing to trace contacts and other cases. The transmission source had yet to be identified at this time.

Da Nang City has gone 19 days with no Covid-19 community transmitted infections. The number of cases remained at 158, as of June 6.
On May 20, testing was done on 37,000 people, the highest so far.
The number of Covid-19 cases in Da Nang is now on the decline and the new infections found in the last 15 days were all F1s (indirect contacts) who had been under quarantine.
From May 3 to June 6, when the pooled testing method was used, 453,702 samples were taken and tested. Of the figure, 158 nCoV positive cases were found.
This method was seen as an important weapon that helped Da Nang extinguish the outbreak relatively quickly.
Pooled testing
At the online meeting of the National Steering Committee on Covid-19 Prevention and Control on May 12, Deputy Prime Minister Vu Duc Dam asked Da Nang to review the pooled testing method and share experiences with other localities.
Da Nang on May 16 was commended by the Prime Minister who asked other localities to use the method.
Ton That Thanh, Director of CDC (Centers for Disease Control and Prevention) in Da Nang, said the pooled testing method takes samples in residential areas where many infections have been found in order to quickly localize and trace infections, and increase the community testing capability.
For example, 10 samples of individuals in isolated areas and industrial zones where there are suspected infections are combined for testing. If positive results are found, single samples will be tested once again. If the result is negative, the 10 people can then be ruled out at once.
For suspected cases or F1s, samples are taken and tested separately.
As Da Nang was able to test a high number of samples, the city could 'scan' suspected and at-risk areas and control the outbreak quickly.
Thanh said that the pooled method doesn't affect the testing results, and it optimizes time and reduces costs.
"We will continue conducting representative sample testing for all the remaining households to assess the pandemic situation in the city," Thanh said.
On May 16, Prime Minister Pham Minh Chinh signed a decision to award certificates of merit to the CDC and the Da Nang Department of Health for their achievements in the prevention and control of Covid-19.
On May 13, as many as 22,844 samples were tested, the highest level so far.
From May 3 to May 16, as many as 134,420 samples were tested in Da Nang, and 135 positive cases were found
Ho Giap - Nguyen Hien

A mobile air-conditioned COVID-19 testing booth has been set up and put into use in the current COVID-19 hotspot of Bac Giang Province 

Healthcare staff have been working day and night to provide screening tests in high-risk areas in HCM City to detect cases in the community amid the latest COVID-19 outbreak.