Civil servants go to office to work, not to show off fashion
Dinh Van Minh, Director of the Legal Department under the Government Inspectorate supports the Ministry of Home Affairs' decision on banning civil servants from going to the office in jeans, T-shirts without lapels, shorts and high-cut skirts.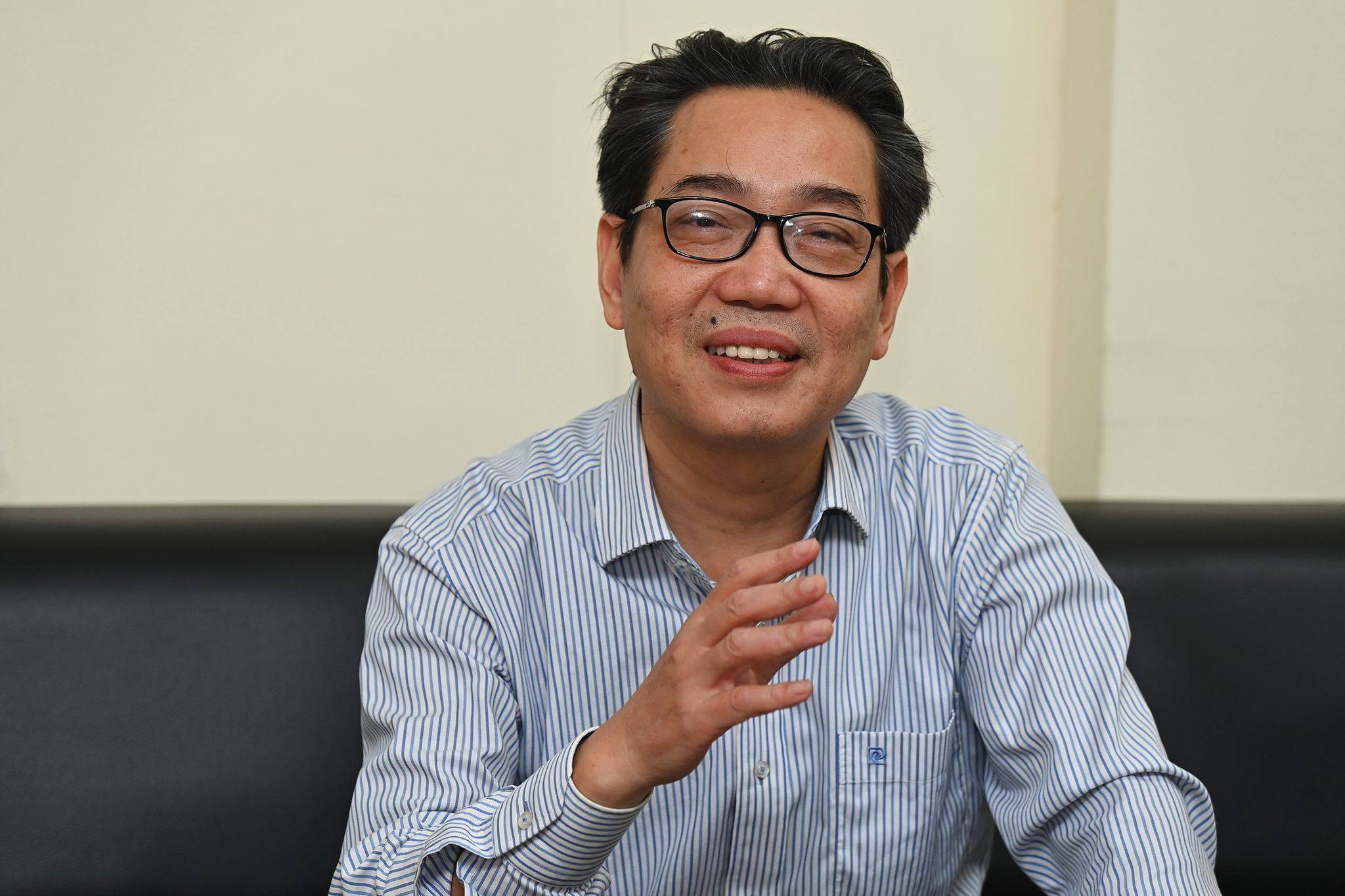 Dinh Van Minh, Director of the Legal Department under the Government Inspectorate
He believes the Code of Conduct is necessary, and that other ministries and agencies also should do the same thing.
Civil servants are the image of public authorities
According to Minh, civil servants are the people who solve daily work for people and businesses, and the representatives of public authorities. Therefore, the image of civil servants and public employees is very important, which reflects the integrity of the public apparatus and the dedication of the civil service.
This explains why the image of civil servants greatly affects people's trust in the government and state management agencies. When people trust the government and the contingent of cadres and civil servants, state management activities will become much more convenient.
The daily expressions by civil servants when performing their official duties must be standardized, from clothing, words, attitude, to facial expressions when interacting with people, and businesses must show the spirit of service, dedication and listening.
Dressing well, politely and formally is also a way to protect the image of civil servants. When civil servants dress properly, this will affect their manner of speaking and style.
Though dressing doesn't determine the nature of a person, it partially shows civil servants' lifestyle and behaviors towards their work and people.
Commenting about the criticism of the regulation that civil servants must not wear jeans and short skirts at work, Minh said It is important to distinguish between ordinary life and public service life. There must be order, discipline and standards for public service life.
Every individual has his own viewpoint about duty and convenience, but when people hold certain responsibilities and rights, they need to follow certain frameworks and principles.
"Everyone follows their own dressing style in normal life, but you have to follow common standards when working in a public environment," Minh said, adding that there are common standards recognized by the whole society. For example, wearing suit, long dress, casual trousers, shirt, and office skirt is considered polite dressing.
"Imagine that you work in an environment where you need to be agile, energetic, but you dress too complicated and colorful. People will think that you are not ready to work," he said.
"State agencies are the places to work, not to perform fashion," he said.
Civil servants must not drink alcohol during work
Not only having to have proper dressing, civil servants also have to use suitable language when talking to people. Smoking, having a coarse manner of speaking, laughing loudly, and being churlish do not fit the civil service which aims to serve people.
If civil servants don't behave properly, this will not only harm their images, but also create bad thoughts about the public agencies where they work.
Minh also reminded civil servants of their behavior on social networks. One needs to make comments in a constructive way. In other words, when making comments and offering suggestions, they need to use standard language, not bad language.
It is also necessary to regulate that civil servants must not drink beer during working hours. People can drink when they want, but civil servants, especially ones in uniform, must not appear before the public with red faces because of alcohol.
The Code of Conduct cannot cover all possible cases which may happen in reality. However, every civil servant needs to think that their images are the images of public agencies and the images of the state apparatus.
Therefore, any behavior, word, voice or attitude will, more or less, affect people and society's trust in state agencies.
Therefore, the Ministry of Home Affairs (MHA) has done a necessary thing when issuing a code of conduct with many specific regulations. The regulations will be referred to by civil servants and taken as thecstandards for their daily behaviors.
The Code of Conduct is also a measure for people and businesses to evaluate civil servants. "I believe that no one would be satisfied about civil servants who smoke, play electronic games and listen to music during working hours," he said.
It is not by chance that many agencies have released codes of conduct and pointed out the behaviors that civil servants and public employees at their agencies must do. In fact, improper behaviors can be seen at many public agencies.
"In my opinion, it is a good thing to release a document signed by competent officials to control civil servants. It not only is a guidance to civil servants to behave property, but also a tool for people to supervise and offer opinions, so that civil servants can show the spirit of integrity at state agencies, dedicated to serving people and businesses," Minh said.
However, he stressed that the heads of agencies will play a very important role in bringing the rules into life. The heads of agencies need to to be exemplary. When the leaders are exemplary, there will be much better order, discipline and office culture. 
Thu Hang

The codes of conduct previously released by other ministries and local authorities do not include detailed requirements on dressing at work or a ban on wearing jeans that was recently issued the Ministry of Home Affairs (MHA).

The Ministry of Home Affairs (MHA) has told civil servants and public employees to dress properly at work, with no jeans.