Cash flows to Vietnam, more young people start up businesses
The Covid-19 pandemic has disrupted investment flow into Vietnam's startups, but for venture funds, Vietnam is still considered a priority market in Southeast Asia in 2021.
Vietnam's second unicorn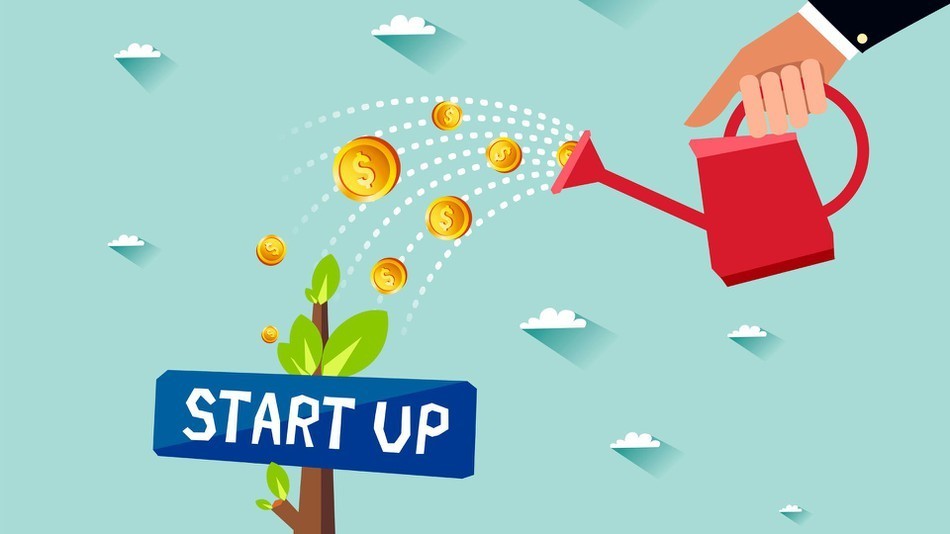 After VNG, Vietnam now has a second unicorn startup. The 2020 E-Conomy SEA Report showed that VNPay has officially become the second Vietnamese technology unicorn, or startup valued at $1 billion or higher.
Through bank apps, VNPay attracts 15 million active users each month. VNPay obtained 'unicorn status' after last year's capital call from Softbank Vision Fund and GIC, a state-owned fund.
Prior to that, VNG was the first Vietnamese unicorn operating in the field of internet, providing services to terminal users based on the basis of technology.
VNPay and VNG are on the same rank with 11 other technological unicorns throughout Southeast Asia, including Bigo, Bukalapak, Gojek, Grab, Lazada, Razer, OVO, Sea Group, Traveloka and Tokopedia. Of these, only Grab and GoJek are called 'super unicorn' as they are valued at over $10 billion.
Capital call
The period of Covid-19 is proving advantageous for the application of digital technology. Economists say that the economic crisis is a test for startups to prove their resilience. Some startups will be able to adapt to new circumstances, while others will not and will have to leave the market.
In the context of Covid-19, when a series of cinemas had to shut down or experience a slow period, Beta Corporation, which owns Beta Cinemas chain, received investment capital of $8 million from the Japanese Daiwa PI partner.
Prior to that, Beta successfully called for capital from Vietnam Investment Group (VIG) and Blue Hong Kong finance group.
Meanwhile, OnPoint, the Vietnamese startup providing services supporting e-commerce development, announced a successful call for $8 million of capital in the Series A round from investors, headed by South Korean Kiwoom and DAIWA-SSIAM II. The total capital OnPoint has called for so far has reached an eight-digit figure.

The Covid-19 pandemic has disrupted investment flow into Vietnam's startups, but for venture funds, Vietnam is still considered a priority market in Southeast Asia in 2021.
In the tourism industry, Vntrip successfully called for $7 million worth of capital in Series B round. The information was confirmed by Vntrip's CEO Le Dac Lam with Tech in Asia.
However, the representative of the startup did not reveal the names of investors. With a new capital call round, Vntrip mobilized $20 million worth of capital in total.
BuyMed, a B2B startup in online drug distribution (thuocsi.vn), announced it received an investment worth $2.5 million in Series A round. Leading this round of fundraising was the startup acceleration program by Sequoia Capital India and Genesia Ventures.
Riviu, a startup on reviewing Vietnamese food, received $3.6 million from foreign investors. The business model of the startup has similarities with Meituan-Dianping, a Chinese company specializing in reviewing hotels, restaurants and services.
The 'superb affair' of last year was Affirma Capital's investment of $34 million, or VND790 billion in Sieu Viet Group, the startup owning TimViecNhanh, Vieclam24h, MyWork and ViecTotNhat.
A report frim Do Ventures on investments in Vietnamese startups in 2019 and the first half of 2020 showed that after the investment capital in Vietnam's technology startups reached a record high in 2019, investment capital decreased in the first half of 2020 to $222 million, which meant a 22 percent decrease compared with the same period of the year before.
Dark part of the picture
Experts have pointed out many existing problems of Vietnamese startups. Some startups which once successfully raised millions of dollars worth of funds later faced troubles because of conflicts in corporate governance. As a result, many founders and CEOs had to leave the businesses that had they devoted themselves to build.
Nguyen Thai Hai Van, CEO of Grab Vietnam, said that in the post-Covid-19 period, calling for capital is one of the biggest challenges for startups in their first periods of operation.
However, she said the biggest challenges are not the lack of capital, but in the startup founders' vision and skills in calling for capital.
The year 2020 witnessed the failure of some Vietnamese startups. Leflair and WeFit, two startups which were admired, had to leave the market.
Vietnam hopes to have more unicorns
Experts say that Vietnam is one of 'startup powers' which is leading in the number of startups. The strength of the ecosystem is that young people can start up quickly with their ideas, and have good techniques in product development and technology.
Investors have high confidence in the potential of the startup ecosystem in Vietnam and hope it will become a big investment market in the region and the world.
Don Lam, the founder and CEO of VinaCapital, said the Vietnamese startup market is attracting more and more venture funds from Asia Pacific.
Van said the investment environment in Vietnam has changed a lot in the last 3-5 years. It has become more attractive with more open policies, especially because of the government's commitment to promote the startup environment. This can be seen in the establishment of the national innovation fund.
Vietnam aims to have five unicorns by 2025 and 10 by 2030. 
Duy Anh

Rapid digital transformation will serve as an important driving force for technology firms to become unicorns in the future.

The departure of a number of startups in 2020 indicate that 'impractical' ideas do not bring success.