Car sales drop, prices plummet
Automobile manufacturers are facing sharp drop in sales and increased inventories as social distancing has been imposed in many cities and provinces, vehicle registration has been halted, and sale agents have had to close the doors.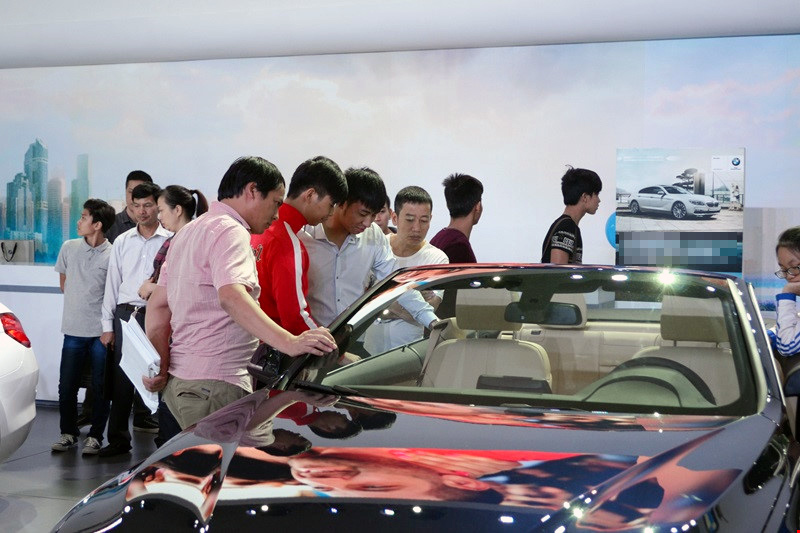 Vietnam Automobile Manufacturers Association (VAMA) reported that its member companies sold 16,035 cars in July, a sharp decrease of 32 percent over June 2021.
This was the third consecutive month automobile manufacturers witnessed car sale decrease. In the first seven months of the year, they sold 166,516 cars of different kinds, including 94,109 domestically assembled products and 72,407 imports.
According to Ministry of Industry and Trade (MOIT), the total output of the Vietnam's automobile industry was 185,300 products in the first seven months. Meanwhile, according to the taxation department, Vietnam imported 98,000 cars during that time.
As such, the total car supply of the whole country, both domestically made and imports, was over 283,000. Meanwhile, total sales were estimated at 242,407, which included sales by VAMA members, plus the sale of Hyundai Thanh Cong, VinFast and other enterprises. As such, the inventory level is estimated at 40,000, equal to two-month sales.
Vehicle registration procedures cannot be implemented, while sales agents have closed their doors during the anti-pandemic campaign. This has caused car sales to drop dramatically.
According to the Traffic Police Department, the number of newly registered cars is on a continuous decrease.

According to Ministry of Industry and Trade (MOIT), the total output of the Vietnam's automobile industry was 185,300 products in the first seven months. Meanwhile, according to the taxation department, Vietnam imported 98,000 cars during that time.
In April, the daily highest number of registered cars was 2,500. The figure dropped to 1,600 in June. There were only 235 cars registered on July 26 and 147 on August 2, a decrease of 80 percent compared with the average level before.
Amid low demand, sale promotion programs with big discounts are considered the best solutions for manufacturers to boost sales and reduce inventories. Many campaigns were launched in early May.
Automobile manufacturers have reported they are operating at a moderate level. Toyota's factory in Vinh Phuc, for example, is running at just 30 percent of capacity. Truong Thai Automobile in Quang Nam is allowing workers to work in rotations. A number of other automobile companies in HCMC and Binh Duong have halted production because of slow sales.
A foreign invested automobile manufacturer said 70 percent of its distribution agents throughout the country have closed their doors.
Automobile manufacturers complain about high inventories and lower selling prices. They have to spend a lot for anti-pandemic solutions and pay workers.
Seeking registration tax reduction
The manufacturers think that sales will drop more dramatically in August, which falls into the seventh month of the Lunar Year, called the 'month of forsaken souls', the slowest sale season of the year.
Analysts are more pessimistic, saying that the market won't recover by the end of Q3. Some automobile enterprises have decided to let workers take leave until the end of the National Day holiday (September 2) and will only consider production after that day.
Le Tri Thanh, chair of Quang Nam province, has sent proposed urgent solutions to support the automobile manufacturing and retain jobs for workers.
They include extending the luxury tax payment deadline for domestically assembled cars until the end of 2021 (the same solutions were applied in 2020) and reducing the vehicle registration tax for a certain period.
The Ninh Binh provincial authorities have proposed that the PM once again apply the 50 percent support in registration tax at least until the end of 2021.
Prior to that, VAMA also asked for continued 50 percent registration tax reduction.
Le Ngoc Duc, general director of TC Motor, warned that if the automobile industry has difficulties and sales drop sharply, the tax payment for the state budget will decrease.
The vehicle registration tax reduction will help boost sales and increase the collections for the state budget.
A report of General Department of Taxation (GDT) said the 50 percent registration tax cut from June 28 to December 31, 2020 helped the state budget collection increase by VND11.2 trillion, compared with the same period of the previous year. This included VND8.2 trillion worth of luxury tax and VAT and VND3 trillion in registration tax.
VAMA Chair Bradley Christian Anthony Kelly said the Government should consider the 50 percent vehicle registration tax reduction policy from August 2021 to the end of the year, because this is the most effective solution for the automobile industry now. 
Tran Thuy

Semiconductor chip shortage has caused a crisis for major automobile producers in the world, forcing them to suspend production and extend the time to deliver their products, 

The prices of domestically assembled automobiles are expected to go down once the luxury tax policy is amended. Strategic small-capacity and fuel saving models will be given priority.