Businesses propose new regulations to replace Directives 15, 16
Associations of businesses have asked the Prime Minister to issue new directives on pandemic prevention and control to replace Directives 15 and 16 with regulations that fit the new circumstances.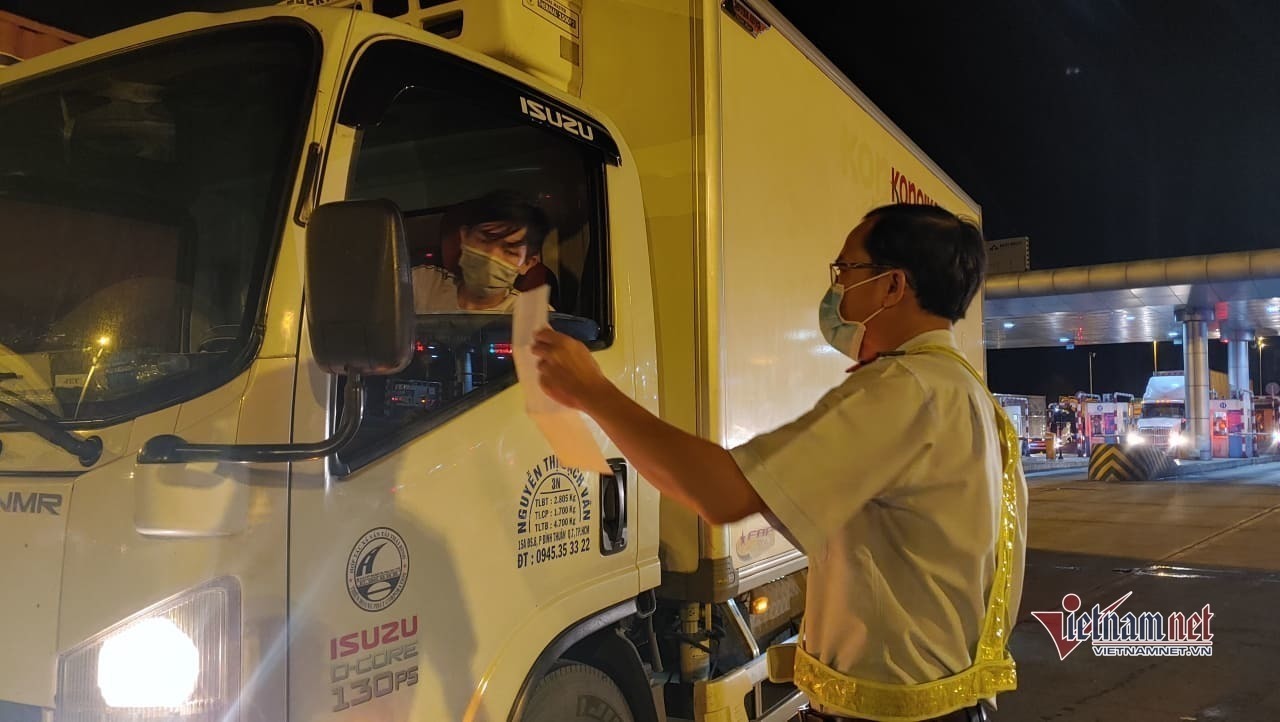 Localities should be allowed to conduct random examinations on people in transfer vehicles at departures and destinations.
Enterprise associations in the fields of textile and garment, footwear, beverage, plastics, seafood processing, paper and pulp, forestry, dairy production, and food and foodstuff signed a document to Prime Minister Pham Minh Chinh containing a strategic proposal on "preventing and controlling the pandemic by points" to recover production and business safely in the new conditions.
The social distancing during the fourth Covid-19 outbreak in Hanoi, HCM City and southern provinces has lasted 2-3 months, which has put a lot of businesses at risk of going bankrupt, disrupted supply chains, and caused workers to lose jobs, and made it more difficult for farmers and fishermen to sell products.
Restarting the economy is an urgent need. To do this, the associations suggested the following strategy:
Unified management nationwide
They asked the Prime Minister to issue a new directive on pandemic prevention and control that reflects the new viewpoint and fits the new circumstances. Vietnam has entered a new period, when the goal of zero Covid has been replaced with "living together with Covid". The new directive will replace current Directives 15 and 16.
The new directive needs to clearly specify the criteria for pandemic prevention and control, and economic recovery, which will be applied nationwide.
It's necessary to eliminate the concept of 'essential goods' in Directives 15 and 16. The whole country is a united region and pandemic control will be implemented depending on each place, which means that Vietnam will not isolate and quarantine based on only geographical boundaries, but in places with high risks.
It's necessary to allow citizens to participate in traffic and social activities, except those which gather high numbers of people, if they have negative test results. The test results will be valid for 14 days for those who have been fully vaccinated, or have completely recovered from Covid-19, for five days for those who have had one vaccination shot, and three days for those who have not been vaccinated.
Enterprises need to be given the right to make decisions in organizing their production and preventing and controlling the pandemic.
One of the noteworthy points in the proposal is that enterprises won't be forced to close if infections are found in only a small part of a production line, workshop or division.
The Government also needs to set up a special taskforce to inspect and supervise traffic to prevent congestion of goods circulation via a hotline. Localities should be allowed to conduct random examinations on people in transfer vehicles at departures and destinations.
Cities and provinces need to set up working groups to support enterprises. Local pandemic prevention and control committee should comprise representatives from business management agencies as well.
Enterprises have also proposed the establishment of mobile and fixed medical units in Industrial Zones (IZs); encouragement of enterprises outside IZs to set up mobile medical units and quick response teams; and improvement of equipment and the capability of medical staff at the grassroots level.
Enterprises want to provide fourth-level public services by the first quarter in 2022 at the latest. Workers stuck in cities should be able to return to hometowns or return to work. They have also asked local authorities to prioritize vaccinating workers, transporters, older people and people with underlying health conditions.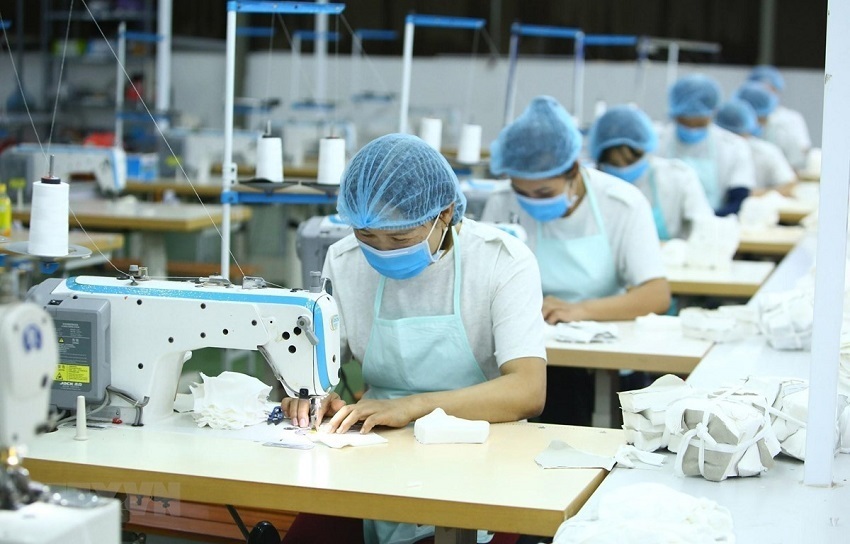 No isolation by geographical area
Enterprise associations believe that it would be better not to impose isolation and quarantine only by geographical areas, but conduct such management based on residential sites, houses, apartment buildings, offices, markets, supermarkets and business households. The sites with positive Covid-19 cases will be marked as red points.
It would be better to control the pandemic by organizing periodic testing and random testing at these sites.
In terms of transport, those who take part in traffic and transport service providers must have negative test results and passengers must be tested before departure. Meanwhile, managers of bus stations and airports should give random examinations on 10 percent of passengers at destinations.
Enterprises also want healthcare organizations to be able to sell testing kits at competitive prices. The State would control the prices of testing kits as a product subject to price stabilization, or the State would subsidize the product.
Organizations and individuals can take samples and test themselves, or hire medical units to test. The ward and district healthcare agencies and mobile medical units will organize testing at residential points, while medical organizations, hospitals and mobile medical units of enterprises or localities will organize tests at production points.
Support to recover the economy
Enterprises have asked the Government to instruct ministries and agencies to exempt or reduce taxes, fees, electricity and water bills, and implement measures stipulated in Resolution 105.
Regularly examine the pace and efficiency of the implementation of policies on preferential loan interest rates, and extend debt payments and remission of taxes and fees.
Support factories and IZs to set up accommodation facilities, medical units on the site or mobile medical units.
Support business households and SMEs (small and medium enterprises) in loan interest rates and debt restructuring. 
Tran Thuy

HCM City People's Committee late Wednesday issued a new decision on COVID-19 prevention and control measures as the city continues to stay under the restrictive Directive 16 with outbreaks still not properly controlled yet.

Businesses are bearing severe impacts from Covid-19 developments and social distancing campaigns.