Businesses need to be given more autonomy in new normal
A survey conducted by Vietnam Chamber of Commerce and Industry (VCCI) in September of nearly 3,000 businesses found that 93.9 percent have been affected by the pandemic at a 'completely negative' or 'mostly negative' level.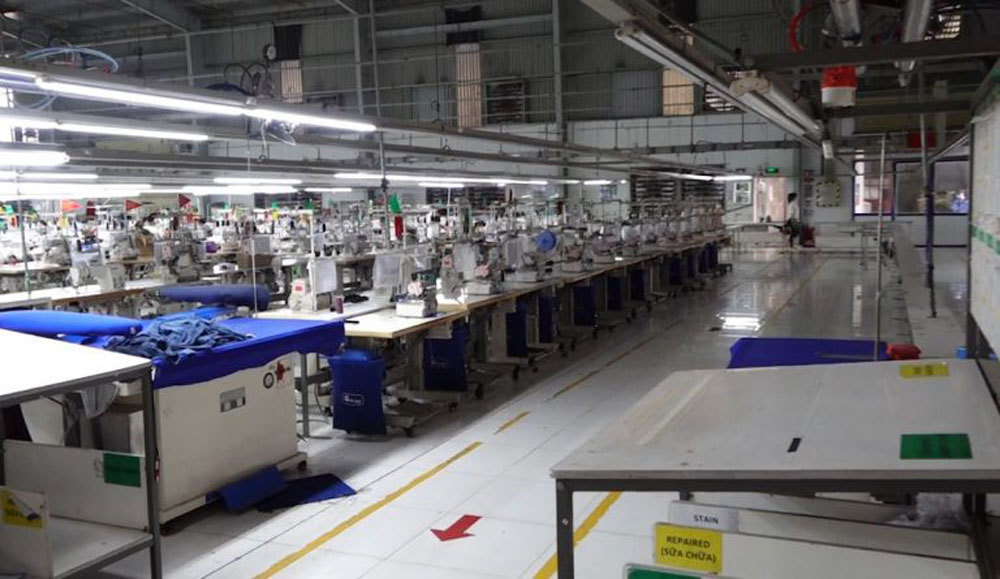 Of these, 60 percent of businesses had a 'mostly negative' and 34 percent 'completely negative' impact, twice as much as the 15 percent of 2020.
Only four percent of businesses said they had not been affected and 2 percent said the pandemic has brought development opportunities.
Up to 90.8 percent of businesses have had to cut their workforce. About 92 percent of large-scale, 81 percent medium-scale, 94 percent small-scale and 90 percent of micro businesses have laid off workers.
On average, 96.2 percent of businesses have problems related to value chains. The problems could be difficulties in accessing clients, cash flow imbalance, workforce management, or supply chain disruption.
About 61.8 percent of businesses said they find it difficult to access domestic and foreign clients. More than 57 percent of enterprises have seen their production and business activities become stagnant, thus making it challenging to manage assets and cash flow.
As many as 57.2 percent of businesses have had difficulties in personnel management during the pandemic. Meanwhile, the pandemic has caused obstacles to maintaining supply chains with 51.4 percent of businesses being affected.
Around 71 percent of businesses predict revenue decreases in 2021 compared with 2020. Up to 93 percent of businesses in the healthcare and social assistance (private hospitals, healthcare and nursing centers), and 87.5 percent of businesses in the accommodation and food and beverage sectors anticipate revenue decreases.
Other business fields also foresee revenue decreases of between 45.9 percent and 87 percent.
Experts have warned that if enterprises have to suspend operation for too long, there will be a 'tidal wave of bankruptcies', resulting in the stagnation of industries, and a drop in industrial production and export values.
Restoring production
Businesses all said that the manufacturing sector needs to be reopened and resume operation in the new normal now. It would be better to give more autonomy to enterprises to organize their production models under post-checking by state management agencies.
The 'three on-the-site' and 'one route, two destination' models are not suited to large factories using high numbers of workers. These can't be applied for a long time because of the high costs, logistics problems and effect on workers' mental health.
A clear roadmap for the reopening of the economy should be drawn up now. Local authorities need to work with enterprises to approve production resumption plans under the spirit of Resolution 105. It's necessary to remove travel restrictions on workers who can satisfy requirements for pandemic prevention and control.
Some foreign invested enterprises have scaled down their production and some have allocated a part of their production capacity to other countries. If the closure continues, the tendency will be growing.

Foreign enterprise associations have urged the Government to take measures to reopen the economy soon. If production organization changes, it will be difficult to return to the initial status, especially if production lines have expanded in other places.
Pham Dinh Doan, a well known businessman, said there are two groups of solutions expected by enterprises.
First, financial solutions. Enterprises are facing cash flow imbalance, and they want tax and fee payment delays.
Second, personnel solutions. Enterprises are having problems in maintaining their workforce. They want to retain workers, but cannot pay workers because of stagnant production. If they lay off workers, they will be able to cut costs, but will find it difficult to recruit workers later. They need direct and indirect assistance from the Government to retain the workforce.
Do Xuan Lap, Chair of the Vietnam Timber and Forest Products (Vifores) said enterprises want lending interest rates reduced to 4-4.5 percent per annum. Commercial banks have announced a 0.3-1.5 percent interest rate cut and other preferential credit packages. However, the current lending interest rates are still very high.
The State Bank of Vietnam (SBV) said since the outbreak of the Covid-19 pandemic, it has lowered interest rates three times in a row with a total reduction of 1.5-2 percent per annum for operating interest rates.
To Hoai Nam, Deputy Chair of the Vietnam Small and Medium Enterprise (SME) Association, said that credit at low interest rates would help businesses cut costs to reinvest in production and business. 
Tran Thuy

The draft document that guides how to adapt to Covid-19 safely strives for 'zero Covid' goal, not 'living together with the pandemic', the business community says.

The Government accompanies businesses and meets their requests within its capacity to help them weather the COVID-19 crisis, maintain production and contribute to the national economy.