Businesses have orders but lack workers
Many businesses are running three production shifts a day to fulfill orders from Europe and the US. Some of them have enough orders for production until April 2022.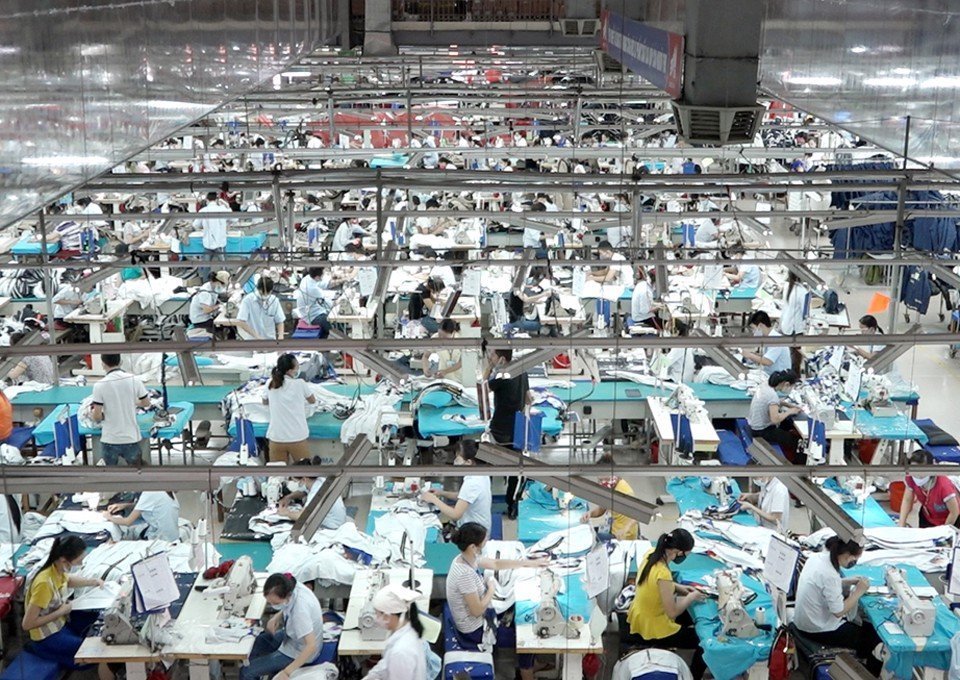 The General Statistics Office (GSO) estimated that the industrial production index in October 2021 increased by 6.9 percent over the month before, while export turnover reached $27.3 billion, an increase of 1 percent over September and 0.3 percent over the same period last year.
Domestic consumption in October increased again with total revenue from goods and service retail estimated at VND357.9 trillion, increasing by 18.1 percent over September.
Production and business activities regained their momentum after isolation measures were loosened and local authorities began applying measures to solve business problems.
HCM City, which suffered the most from the fourth pandemic wave, is recovering its production.
Dony, a textile and garment company, resumed its operation in early October, and is gearing up to be able to deliver goods to partners on schedule. Soon after it reopened, the enterprise got a series of orders from Europe, the Middle East, the US and Japan, worth $2 million in total.
With 100 workers, the enterprise will have to work long hours from now throughout Tet holiday to fulfill the orders.
Viet Thang Jeans in Thu Duc City also resumed its operation in early October with 600 workers. The enterprise is making efforts to put out 1.2 million products for export to eight European markets.
Viet Thang's products, transported by air, have hit shelves throughout Europe for the Christmas and New Year sale season. The company has enough orders for production until the end of June 2022.
Nam Hoa, which makes wooden toys for export, in Binh Chanh District, district, is running three production shifts a day. The company has stopped taking orders as it has enough orders for production until April 2022.
Le Bich Loan HCM City Hi-tech Park Management Board said that 100 percent of enterprises in the park have resumed operation, running at a capacity of 50-75 percent. Enterprises have plans to recover 100 percent of their capacity by mid-November.
A report from the HCM City Department of Customs showed a clear recovery of import-export activities in October with import-export turnover reaching $11.7 billion, an increase of 25.8 percent over September, helping budget collection reach VND800 billion.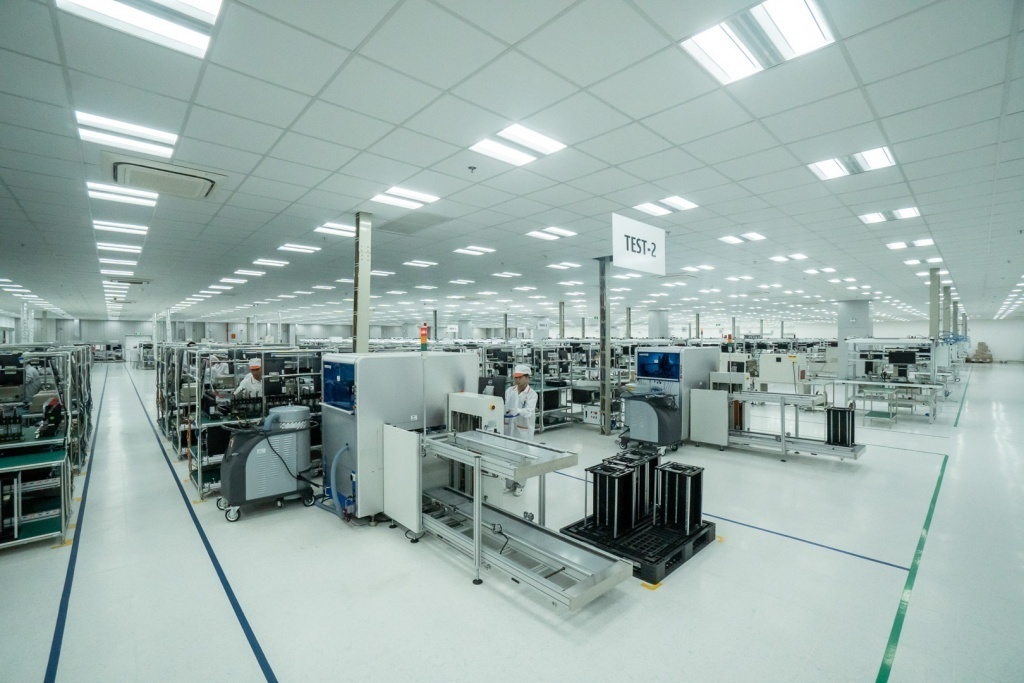 Capacity increases
According to Dong Nai Industrial Zone (IZ) Management Board, the province has been in the "new normal" stage since early October. Over 92 percent of enterprises in industrial zones have resumed production and some of them are running at full capacity.
Enterprises are recruiting new workers to put production lines into operation. The workers go to factories and leave for home during the day as the 'three on-the-site' production model has been canceled.
Some businesses said if the pandemic can be controlled and no positive COVID cases are found in factories, they will need just 2-3 months to recover production. Some partners have accepted the delay in deliveries and have placed new orders.
Fujitsu Vietnam in BienHoa 2 IZ has brought more than 1,000 workers back to the factory since the province began the "new normal" measures.
Lixil Vietnam in Long Duc IZ of Long Thanh district has registered its workers from green zones to return to work. The company has to increase production capacity shortly after recovering production. Its partners have agreed on sharing difficulties with the company, extending delivery time and keeping orders intact.
The enterprise expects to obtain turnover of $120 million in 2021.
Meanwhile, Binh Duong IZ Management Board reported that as of October 28, as many as 1,968 enterprises in IZs have recovered production (96 percent). Nearly 373,000 workers have returned to work (76.4 percent). Some enterprises have a high percentage of workers back at work, nearly 100 percent, and have fully recovered production.
Enterprises have been given the right to take the initiative in organizing production mode and their production plans. If positive COVID cases are discovered, only the production lines, workshops and divisions where the infected people work will be isolated, while the enterprises will keep a normal operation.
A representative of MinhLong1 said after one week of operation, 1,200 workers have come back, or nearly 100 percent. The top priority of the company is increasing capacity to fulfill orders.
Vitaly, a tile producer in Binh Chuan IZ in Binh Duong, reopened on October 20. According to Vitaly's Vu Trang Nhung, the enterprise not only is making products for orders from Malaysia and Yemen, but also for domestic consumption.
Because of the labor shortage, the company can only run at 40 percent of capacity. But it plans to expand production by early November.
In Long An, about 50 percent of enterprises with over 150,000 workers in the province have resumed operation. Duc Hoa district alone has 900 operational enterprises with 60,000 workers.
Economists said that production and business activities have recovered significantly, and enterprises have plenty of orders. However, the worrying problem is the risk of inflation because of higher input material costs. The labor cost and anti-pandemic costs have also also high. Therefore, businesses need financial support packages now. 
Tran Thuy

The current challenges are unprecedented and Vietnamese people need to share the same mindset to overcome them, according to Nguyen Dinh Cung, an economist.
The number of enterprises returning to operation increased by 29.8 per cent month-on-month.