Bold designer goes against the grain

For Kamila Harasimowicz, fashion is a form of applied art, and the best art is designed to make a powerful statement.
After finding a home in Hanoi five years ago, the designer will soon be the only European to graduate this year from a fashion college based in the city.
Born in Poland, Kamila spent a decade in the UK before settling down in Vietnam. She has a background in fine art and painting, studying at an art and design college in England, but Kamila's forte really lies in fashion. She has long had a flair for style but struggled to find a way to develop her passion until she started a course at the London College for Design and Fashion in Hanoi.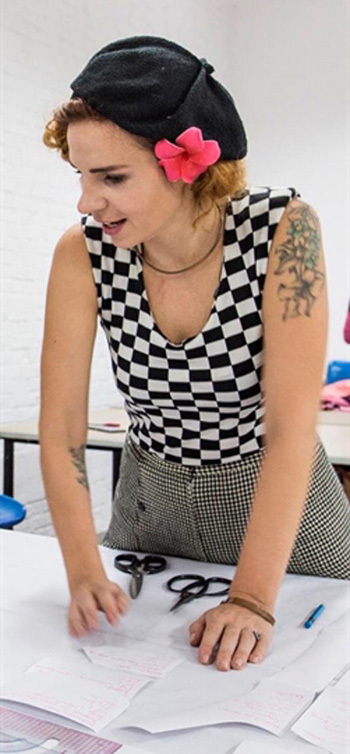 DESIGN FOR LIFE: Kamila at work in the studio. — Photos courtesy of Mila Khay

"I think I've always been interested in fashion. When I couldn't fall asleep I relaxed by thinking about what I was going to wear the next day," she says.
"My mum said when I was five, I would tell her 'no, I'm not going to wear that,' even if she had already prepared my outfit for nursery the day before.
"So, it was always kind of there, but I didn't know I could develop it."
Kamila explains she draws inspiration from all sorts of sources – from bathroom tiles to works of philosophy. The mundane and ordinary often hold secret potential, ready to be repurposed into a design or take on new life as items of clothing. This approach often results in adventurous creations, challenging traditional notions of couture and revealing the convictions underpinning the work.
"I want my collections to focus on freedom of expression – for people who are not afraid to look bold and stand out from the crowd." The designer as artist draws on a broad base of both social phenomena and every-day lived experience to hold a mirror up to our contemporary world and suggest a better path forward.
The course, however, hasn't always been plain sailing, with countless nights spent slaving over a sewing machine and putting finishing touches to items by hand. The hard work has been worth it, resulting in the creation of the 'Mila Khay' brand.
"As well as practical skills the different terms taught me different things. Like the first term taught me patience. The second one was confidence. The third one taught me modesty because the teacher was really harsh and nobody passed."
Punk philosophy

In her latest collection for the upcoming graduation show, titled 'Trickster's Fairground', Kamila draws on the spirit of 'hacktivism' and the ability of modern technology to unite young people around a common cause. The internet has a prominent place in connecting diverse cultures and bridging geographical gaps, while allowing the young to inspire social change and speak truth to power like never before.
This colourful canvas is reflected in the clothes – with mixed materials, textures and patches of fabric forming a collage that stands out on the street. There is an unapologetic humour in the designs – sticking one's nose up at dogma and discipline.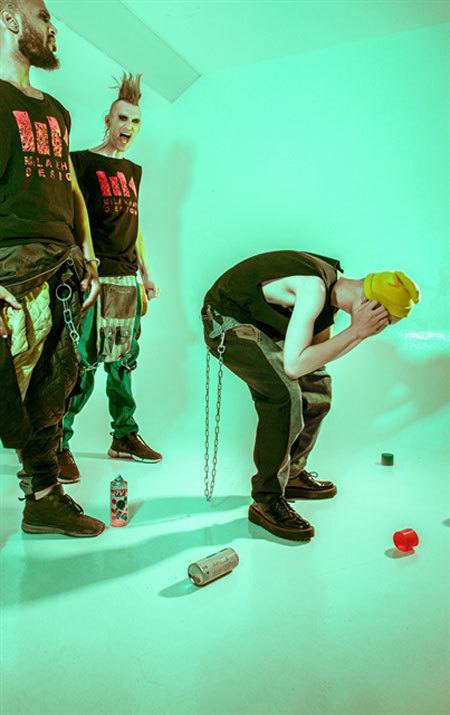 TRICKSTERS: Kamila's designs are inspired by a punk aesthetic and the chaos of Hanoi.

"I gather my inspiration from punk and rebellious trends, chaotic atmospheres. The clash of colours represents communication between people in diverse crowds but also the city of Hanoi. I've lived here for five years – it's a hectic and energetic city." It is this energy that is paramount in the 'Trickster's Fairground' collection, playing on the rule-breakers who question and poke fun at authority.
Kamila's collection also raises pressing issues facing the planet, with a reliance on reused materials highlighting the dangers of 'fast fashion' both to the planet and to the societies from which we source our garments in the West. Vietnam, the home to the factories of many brands, seems a particularly apt base from which to launch such a campaign.
"Many of my pieces are actually recycled bits that I get from the tailors around here, and I want to encourage others to actually combine old and new, refresh and reuse, and not throw away pieces because I hate waste and I love flaws.
"For example, in fashion, you waste a lot because you follow the grain [of the material] when you cut. Of course, I follow the grain to ensure quality, but I try to waste as little as possible and reuse if I can. That's my attitude."
Aimed at urban twenty-somethings, the 'Fairground' represents a transition from old to new, a spirit of youthful idealism against a backdrop of inner-city industrial growth. Concepts of teamwork and collaboration are also present in the designer's methods, drawing on the talents and perspectives of friends and colleagues to elevate the work to a different level.
"I want to push the boundaries of fashion so I want to combine it with other work of creatives I know. I want to see where we can go with making 'weird' projects, but they'll be more creative projects."
What does the future hold? For Kamila, this is only the beginning. "I feel the responsibility of the designers is not only to chase customers' expectations, they have to look for the unvoiced needs. Something you can change. Something that is wrong in the world."

The Mila Khay autumn/winter collection will be on show at the Graduate Fashion Week 2019 on August 9 and 10, while more of her work can be found on Instagram at @MilaKhay.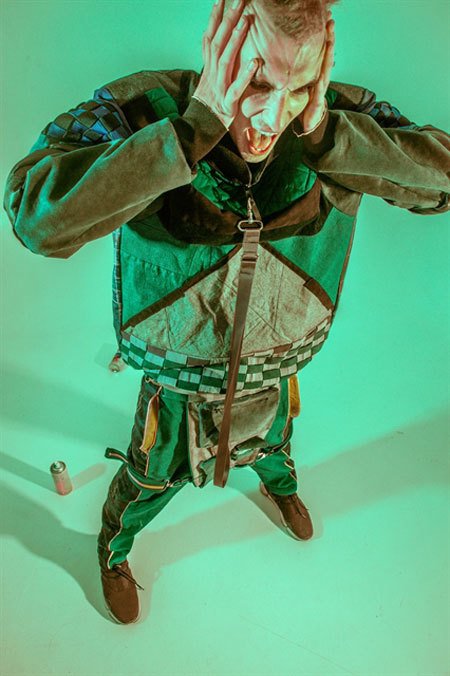 TRUTH TO POWER: The clothes are made of mixed fabrics, highlighting the need to reuse materials.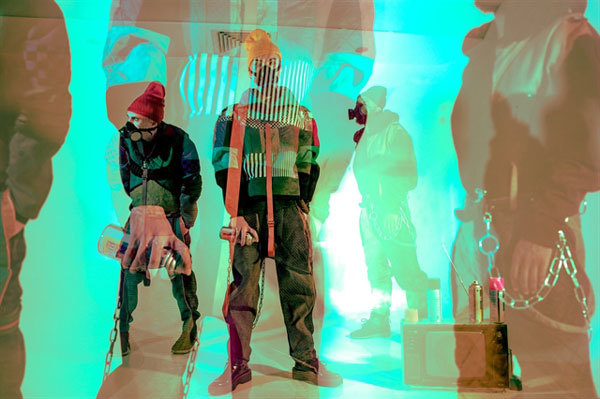 STREETWEAR: The internet allows young people to express themselves freely.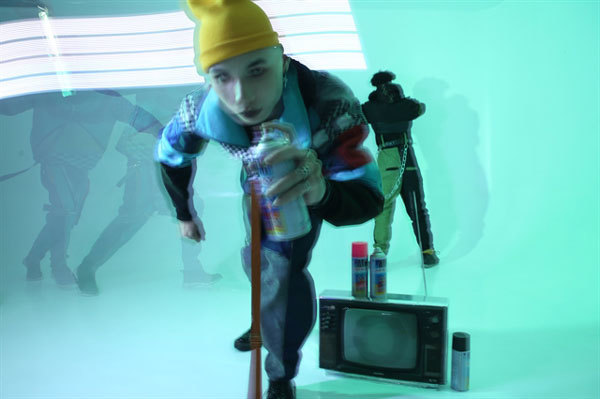 MAKING AN IMPACT: The collection honours rule-breakers who question and poke fun at authority.
Ollie Arci
VNS