Bach Mai Hospital faces mass resignation of staff
More than 200 workers at Hanoi-based Bach Mai Hospital, the country's leading hospital, have resigned from their posts. Some practitioners said they had left because of unreasonable changes in management.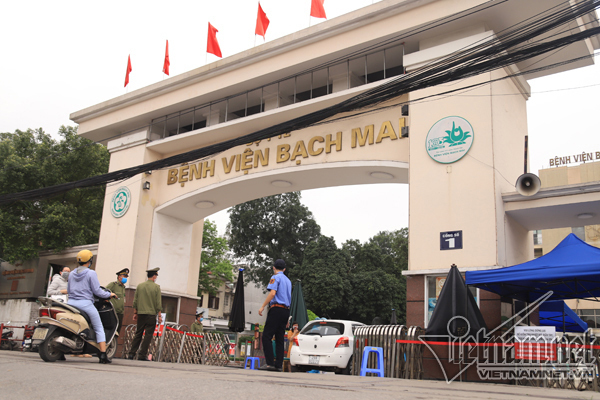 Prof Nguyen Quang Tuan, director of Bach Mai Hospital, has confirmed that 221 staffers have resigned from their posts or have been asked to leave under a staff streamlining campaign. Of these, there are 28 doctors, including one associate professor and 10 practitioners with doctorates.
Explaining the mass departure, the hospital has given four reasons: a staff streamlining campaign, decrease in income because of Covid-19, stress after scandals related to a new policy, and pressure from innovation.
Management model
A practitioner with a doctorate who has quit his job said the explanations by the hospital were not reasonable. He said all hospitals have been affected by Covid-19, not only Bach Mai.
"The management board said the hospital is facing financial problems, but it still has recruited 506 workers, and only 221 workers have left," he said, adding that the hospital has a new landscape plan, changed infrastructure works, and demolished and built new items, including the backyard and façade area, and rebuilt the temple.
He said that many practitioners have left because they find the new management model unreasonable. The hospital's leaders had released a decision that workers of the medical examination department had to begin their working shift at 5 am, but then later canceled the decision.
"We want to work in a professional environment where we can develop our professional knowledge, not in an environment of flaunting and image polishing," he said.
Under the new management model, all departments and divisions have to make regular reports to give marks and comments on every individual.
"Bach Mai Hospital is following the model of a privately run hospital, applying the model to personnel management, but behaving unreasonably towards officers. Our salaries have decreased dramatically," he said.
The procedures to assess workers' capability are unclear, which has caused people to become cautious and hostile to others. As a result, people have to look out for each other and are tired.
He said they work at the job because it is, firstly, a profession they love, and secondly, for the students, and thirdly, for the income. Bach Mai is a strong brand and everyone wants to work at the hospital. However, as the management model of the hospital has changed, he could not do a proper job, so he decided to leave.
"Lower income and Covid-19 are not the reasons behind my departure. I was asked to move to another department that is not my expertise," he said, adding that the unreasonable use of workers is why many practitioners have left.
He believes that Bach Mai is a special hospital, and though it needs to operate with autonomy and self-determination, it must not turn into a private hospital.
Layoffs only 5 days in advance
V is one of over 100 workers who had to leave as a result of the organization streamlining campaign.
Previously, with the job at Bach Mai, he could earn VND8-9 million a month. The income was cut in May 2020 when he was laid off.
V still cannot find a new job and his family's income depends on the fruit retail shop run by his wife. Meanwhile, they have to pay VND6.5 million month for a rented house.
V began working there in the first days of the service department's establishment. He said he had heard that some departments would be dissolved and many workers would be laid off, but he did not think he would have to leave as he had been working for 16 years and once received a certificate of merit for excellent workers.
But he was laid off in April 2020. As many as 113 labor contracts have been terminated with the hospital since May 1, 2020.
He also complained that workers were asked to leave immediately, and the management board didn't ask about their aspirations.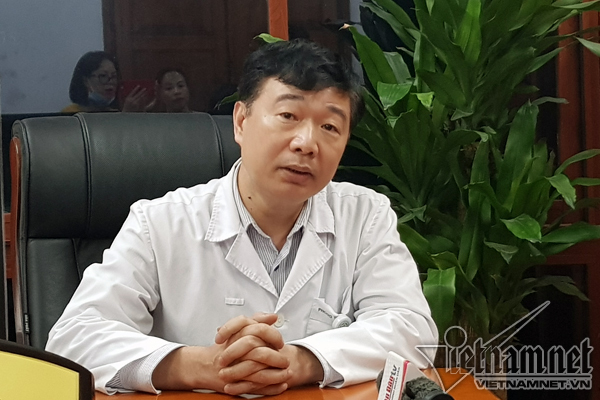 Do Van Thanh, head of the personnel division of Bach Mai Hospital
Many workers lodged a complaint with the hospital and received the reply that the hospital had decided to dissolve some units and therefore no longer needed these workers.
"Most of us still cannot find new jobs. Some have suffered from depression," he said.
Meanwhile, under the 2019 Labor Code, employers have the right to unilaterally terminate contracts with laborers, but they have to inform them at least 30 days in advance.
Hospital says it is following procedures
Do Van Thanh, head of the personnel division of Bach Mai Hospital, said the comments about irrationalities in the new management model are "unfounded".
Thanh said that it is not easy to change the way of thinking which has existed for tens of years. However, reform is a must for Bach Mai at this time as it no longer receives money from the state budget and the income last year dropped by 30 percent compared with 2019.
In the past, an "ask and grant" mechanism was applied, which means that clinical departments asked to buy machines and the administrative unit approved or rejected the proposals. Under the new mechanism, clinical departments are "clients". This has displeased many people. 
Thuy Hanh

Adding to the challenges brought forward last year, a lack of hospital fee increases in 2021 could put top-tier public hospitals in a war of nerves as they attempt to obtain autonomy.

Electronic medical record data will be connected among hospitals and health facilities across the country from July 1.