Auction could determine future of solar initiatives

After months of uncertainty over the policy, the much awaited next round of purchase prices in solar power may be set through auction instead of enjoying the same feed-in tariff required elsewhere.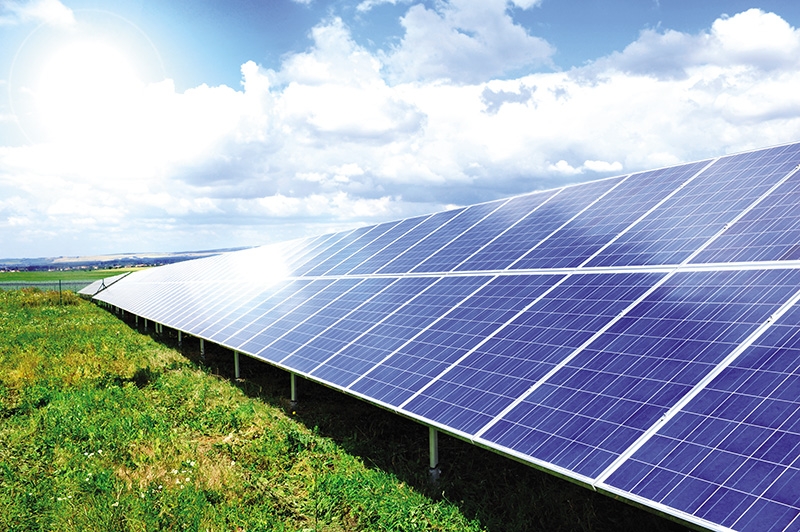 The auction method would set new ground rules (Photo: Shutterstock)
The auction method may set the country up for greater clarity and fewer investor risks in the sector. 
On November 22, the Government Office released Document No.402/TB-VPCP outlining that ground mounted solar projects with a power purchase agreement (PPA) and under construction for commercial operation date by the end of 2020 shall be subject to a feed-in tariff (FiT) regime, while other projects shall be subject to open auction.
The auction scheme aims to lead Vietnamese electricity more transparency, as well as a decline in investor risk and ability to lower prices. Experts predicted that through auction, the power price is expected to fall by 30-40 per cent from the current levels. However, investors and developers have spoken up just how various challenges presented by the current framework and practices will be addressed in order to arrive at a workable auction scheme.
Next step preparation
In most countries around the world where auctions are applied for renewable energy technologies, the project developer can freely select the plot of land that seems most appropriate for such ventures. In this case, the project developer also has to cope with all the related risk, such as to buying the rights to use the land, grid extension to the location, and more. However, certain jurisdictions have begun running auctions where the land on which projects will be developed has been pre-selected by government or local authorities.
Do Duc Quan, deputy director of the Electricity and Renewable Energy Authority under the Ministry of Industry and Trade (MoIT) said that the ministry has co-operated with the World Bank and the Asian Development Bank (ADB) in building the structure and design of Vietnam's solar auction programme, as well as creating a pilot auction.
"The MoIT and donors are trying their best to push the process in a fast and most effective manner," Quan said, adding that a lot of work needs to be carried out on research bidding, reviewing rule of law, and more besides.
Two types of auctions could be proposed to be developed in Vietnam – standard solar auctions and solar parks. The standard auctions are those in which developers and investors are asked to present solar projects at a stated development level. A solar park is a concentrated zone of development of solar power projects.
The auctioneer/government prepares and secures availability of land, obtains required permits, and prepares the site (including providing necessary infrastructure). Once the site is ready, the auctioneer auctions the right to develop a solar power plant on the site. For both type of auctions, the winner is selected based on criteria such as technical and financial capabilities and the PPA price.
A representative of the Asian Development Bank said the bank had co-operated with state-run Electricity of Vietnam (EVN) and the MoIT to pilot an auction late next year to set the price of solar power generated from a 200MW project, which requires investment of over $200 million.
Hyynjing Lee, senior energy economist at the ADB said, "For this first pilot project, to shorten the time we are selecting the project with minimum conditions. For instance, floating solar power projects will require less preparation than ground projects due to no land preparation, as well as nearby transmission projects."
But Lee stressed that "auction is not a magic answer to solve all problems we encounter," adding that factors for success include project quality, transparency, and competitiveness, thus the preparation for auction plays an important role.
The competitive bidding method to select a project developer openly and transparently helped Cambodia achieve good results as auction for 60MW of solar photovoltaic capacity conducted by their national electricity utility led to the lowest bid of 3.877 US cents per kilowatt hour. The project, supported by the ADB, drew 26 bidders including several global companies and has achieved the lowest power purchase tariff for a solar project so far recorded in Southeast Asia.
Oliver Behrend, senior investment officer of the Infrastructure Division at the International Finance Corporation, said it is required to prepare bidding mechanisms to screen participants and have a suitable contract framework to mobilise capital, especially in PPAs as international financiers and foreign banks cannot take up the risks and give out loans to developers based on the current PPA model.
"Besides that, the costs and risks to connect to the grid might be significant, especially in remote areas or when connection lines run through land owned by many owners. Administrative processes including land use plan, solar master plan, and the power system plan are not fully aligned," he added, saying the mismatch can hold up projects.
He also raised the responsibilities of the parties involved. Before bidding, management agencies must have a clear contract framework and specific information, thereby businesses understand the project and invest. The developer must know the project size, the land plan, the financial costs for the project – factors that need to be clarified from the start, while governments need to study risk allocation because such risks will impact prices.
It is hoped the auction method, which is likely to set new ground rules for the way renewable energy projects become more competitive and transparent, will also become a filter to eliminate weak projects. Investors and developers are now looking towards the details of the processes that will be adopted in place of the FiT, and discover if auctions increase the risk of electricity shortage in the context that there is currently no specific guidance for investors in regards to this mechanism.
Power concerns
Sharing ideas on the new movements of solar policy likely to affect ongoing solar projects in Vietnam, one investor who declined to be named said that the bidding project should only be implemented once it has a clean ground.
"Previously, solar power projects could be completed in three to nine months. If the bidding process lasts for up to two years, it will cause investor frustration while the risk of electricity shortage becomes more of a concern," the investor said.
"When will there be a bidding mechanism? And will provincial people's committees have the budget to carry out land acquisitions, especially when many localities do not have an abundant budget?"
Doan Van Binh, director of the Institute of Energy Science, said that the construction of solar power plants takes three to six months to complete, but the construction of transmission grids can take up to five years.
The bidding mechanism is fully feasible, but Binh suggested that "each locality must calculate the electricity demand on the spot and how much needs to be transmitted, thereby building a linkage mechanism. Investors sit together to allocate investment capital into the project segment to accelerate it."
In efforts to ensure power supply and maximum mobilisation of renewable energy, the MoIT and EVN will accelerate construction of transmission lines in order to reduce curtailment and minimise losses for investors, especially in the context of difficulties in ensuring power supply.
The MoIT is also researching in preparation to propose a pilot scheme for private investment in transmission lines.
Vietnam is forecast to face bigger power shortages after next year due to many power initiatives in the revised Power Development Master Plan falling behind schedule, especially in southern provinces. In a report to the National Assembly, the MoIT noted that "power shortages may happen from now through to 2025, peaking in 2020-2023 with annual shortfall of between about 1.5 billion and 5 billion kilowatt-hours." This has forced Vietnam's government to address delays and make full use of the potential of renewable energy development.
Many large power projects, mostly in the south, have been postponed until the 2026-2030 period. Consequently, from keeping 20-30 per cent as backup in the 2015-2016 period, and almost no backup during 2018-2019, the power network will suffer from supply deficiencies in the 2021-2025 period.
Developers and investors expressed surprise after several earlier draft decisions on the policy on mechanism for solar power project in Vietnam from July were released, but no previous ones referred to an auction scheme. The decision comes five full months after expiry of the blanket 9.35 US cents per kWh feed in tariff issued in April 2017 that attracted more than 4,400MW of solar generation capacity by June 30, but it made for an unbalanced plan and overloaded grid.
Tomaso Andreatta - Deputy chairman, European Chamber of Commerce in Vietnam
First of all, the problem should be put in the context that Vietnam is hungry for energy with a rapidly growing economy. Vietnam is facing an increase in energy demand which is forecasted to grow 10 per cent annually.
It is at a turning point and leaders have the opportunity now to shape the energy market as an essential part of the economy for future generations, rather than running the full cycle of the past, focusing on the old industrial approach.
Energy efficiency and recycling are important elements that reduce the cost of products. Also, the more renewable energy solutions are implemented, the cheaper they get, with less risk factored in for the cost of capital, better know-how and local production of the components.
Through bidding, it will be screened to ensure that projects are implemented when Vietnam has a full legal framework on planning and flexible adjustments to help Vietnam move in the right direction over the years to come.
Tran Viet Ngai - Chairman, Vietnam Energy Association
Auctions for renewable energy power projects, although with some implementation difficulties, have become a popular policy tool in recent years. The number of countries applying renewable energy auctions has increased from nine in 2009 to 48 last year.
Auction is feasible and we also have the Law on Public Procurement. The government and relevant ministries should assign Electricity of Vietnam as the first investor for pilot bidding. The Vietnamese government should also determine the amount of investment in building solar power projects in the 2020-2025 period. On that basis, it will make a bidding plan for the development of solar power projects during this period. Secondly, it should avoid overloading the transmission grid, and solar power projects should not be over-concentrated at one location.
The implementation of the projects is of moderate scale (30-50MW), located near 110kV transformer stations, so that solar power projects can be connected to the national electricity system.
Giles T. Cooper - Co-director, Duane Morris Vietnam
Prime Minister Nguyen Xuan Phuc looks to have signed the death knell for solar feed-in tariffs (FiT) in favour of competitive auctions.
In Document No.402/TB-VPCP dated November 22, he concluded that rational future development of the sector necessitates introducing an auction system for ground-mounted solar projects. FiTs will continue to apply for rooftop projects and certain already-approved ground-mounted projects.
The decision comes nearly five full months after expiry of the blanket 9.35 US cents per kWh FiT issued in April 2017 that kicked off a huge, and largely uncontrolled, rush that culminated in some 4,500MW of solar generation capacity becoming operational by July and, reportedly, an incredible 35GW of registered interest.
The first number alone is some 500 per cent more than the 850MW of solar that was planned to be operational by 2020 in National Power Development Master Plan VII (revised as of 2016). That both highlights just how frenetic the activity was and also how efficiently the private sector is able to get these projects developed, financed, and constructed. Just imagine what could be done with an international-standard power purchase agreement (PPA) and a developed grid infrastructure.
Many projects have been concentrated in areas where grid infrastructure is unable to serve the facilities resulting in widespread curtailment problems. The prime minister has urged the Ministry of Industry and Trade to learn its lessons and re-orient itself towards a new reality. The gold rush days are over and developers can expect a more rigorous licensing and approval process.
FiTs are not entirely dead yet though. The conclusions suggest, without stating definitively, that certain projects will still be entitled to them. Specifically, ground-mounted projects that already have signed PPAs and can be put into operation in 2020 appear set to continue to enjoy FiTs. Rooftop solar projects will also continue to enjoy the tariffs. The PM has instructed the MoIT to propose the final FiT terms, including a list of projects entitled to enjoy the new version, and present them for his approval by December 15. Certain, already announced, special rules for the south-central province of Ninh Thuan will continue to apply with some adjustments. Several already-approved projects in that province will continue to enjoy the 9.35 US cents FiT but only until total operational capacity there reaches 2000MW or until the end of 2020, whichever comes first.
For all other ground-mounted solar projects, the PM has determined that competitive auctions are the way forward. No doubt having an eye on the recent auctions in Cambodia that resulted in solar tariffs as low as 3.87 US cents, and record low prices in other markets around the world, this is seen as the appropriate way to marry investor appetite with actual conditions.
There is of course a huge question mark over how such auctions will function in practice – and especially if there is any changes to the standard PPA terms to facilitate low prices. If not, the market will have to put a firm price on the bankability and contractual risk. VIR
Phuong Thu

When the purchase prices of solar power are set through auction, prices are expected to fall by 30%-40% from the current levels, said experts at a seminar yesterday.  

Vietnam has taken the lead in Southeast Asia's solar photovoltaic market with the largest installed capacity in the region, said Rishab Shrestha, a specialist working for Wood Mackenzie.