9th generation descendant reveals know-how to make drums
With jackfruit wood and buffalo leather, the talented craftsman can make drums, creating the sounds of life.
The Cu Hong leather drum workshop in Van Thuong Hamlet, Dai Dong Commune, in Thanh Chuong District in the central province of Nghe An, owned by Phan Van Cu, born in 1961, is particularly busy in the last months of the year. Cu and his co-workers implement hundreds of orders.
Inheriting his ancestors' traditional profession, Cu has devoted his whole life to making drums.
The process of making drum comprises many stages, but Cu believes that choosing wood and making the drum barrel is especially important, because this affects the sound and durability of the drum.
In Vietnam, craftsmen use many different types of wood to make drum barrels, but Cu only uses jackfruit wood.
He explained that drums made of jackfruit wood can create interesting sounds. The older the wood is, the sharper and more soulful the sound will be.
To choose the wood of high quality as he wants, Cu and his son have to go far to mountainous districts once every several months, such as Ky Son, Tuong Duong and Que Phong, to collect wood from locals.
Wood will be sawn into plates with a width of 5-10 centimeters. After drying them, craftsmen will continue to saw the plates to make drum barrels with the curvature and thickness that fit the size of the drums.
According to Cu, processing leather and stretching the drumhead is the most important task in making drums. Buffalo skin is used to make large drums, while cowhide is for smaller drums. In general, cowhide drums can give better sounds that resonate farther.
The buffalo skin used for drumheads must be from old female buffalos. The skin is tougher and softer than the skin of the male buffalo, which allows it to create the best sounds.
Buffalo skin is scraped of its excessive fat until it has a certain thickness. Only experienced craftsmen can do this work because each part of the buffalo skin has different thickness.
If it is sunny, the skin is dried out under the sun for 3-4 days. If not, it will be stretched on a bamboo rack for artificial drying for one week.
After craftsmen cut the skin to the sizes of drumhead, they will stretch the drumhead, using rope and jack. The skin will then be fixed on the drum body with old bamboo nails.
"In the final stage, craftsmen will draw patterns on the surface of drums or paint for decoration as per clients' request. Many clients just want the yellow color of jackfruit wood," Cu explained.
Craft village developed over 9 generations
Cu said his workshop takes orders to make many different kinds of drums, from trong chau (praise drum), trong lan (unicorn dance drum) and trong nhac le (drum for ceremony music). Each type of drum creates a specific tone of sound, which can only be felt by experienced people.
Cu needs to make 400 drums of different types for this Lunar New Year. In addition to the major workshop at his home, he has two more workshops in Do Luong and Anh Son districts with more than 10 workers. 
Drums are mostly sold to temples, pagodas and clan ancestral houses. One drum is priced from several millions of dong to tens of millions of dong, depending on the sizes and decorative patterns. 
"To my son, a drum making career will be transmitted through 9 generations. My ancestors in the past brought the career from Hung Tay commune in Hung Nguyen district to Dai Dong Commune," Cu said. 
"In principle, the trade can only be transmitted to the eldest son. Therefore, only my younger brother and I can open a workshop to make drums," he explained.
Phan Tuan Van, born in 1989, a 9th generation descendant, said it is difficult to make drums, which can be done only by meticulous and diligent workers. Only those who have love and passion for drums can follow the profession. 
According to Van, the biggest problem is training. Unlike other jobs, drum makers need 3-4 years of training. The long training time discourages many people. 
For Cu and his son, making drums is not only a job, but also preserves and transmits traditional cultural values.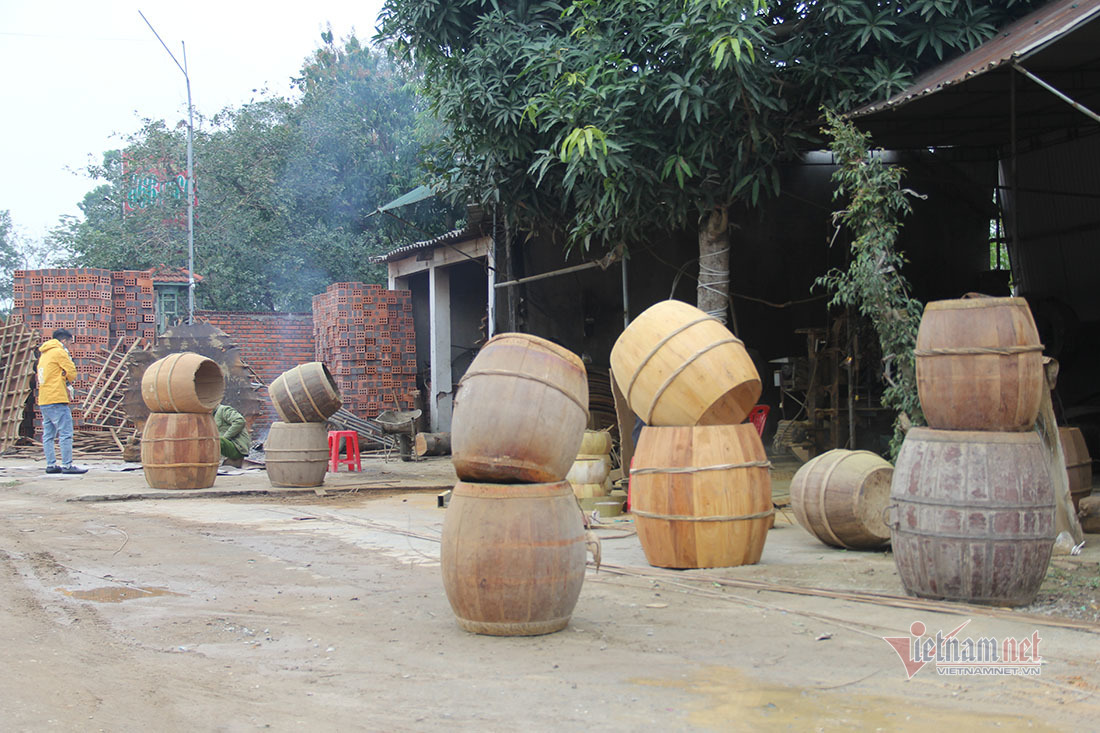 One of three heirloom drum making workshops of Phan Van Cu's family.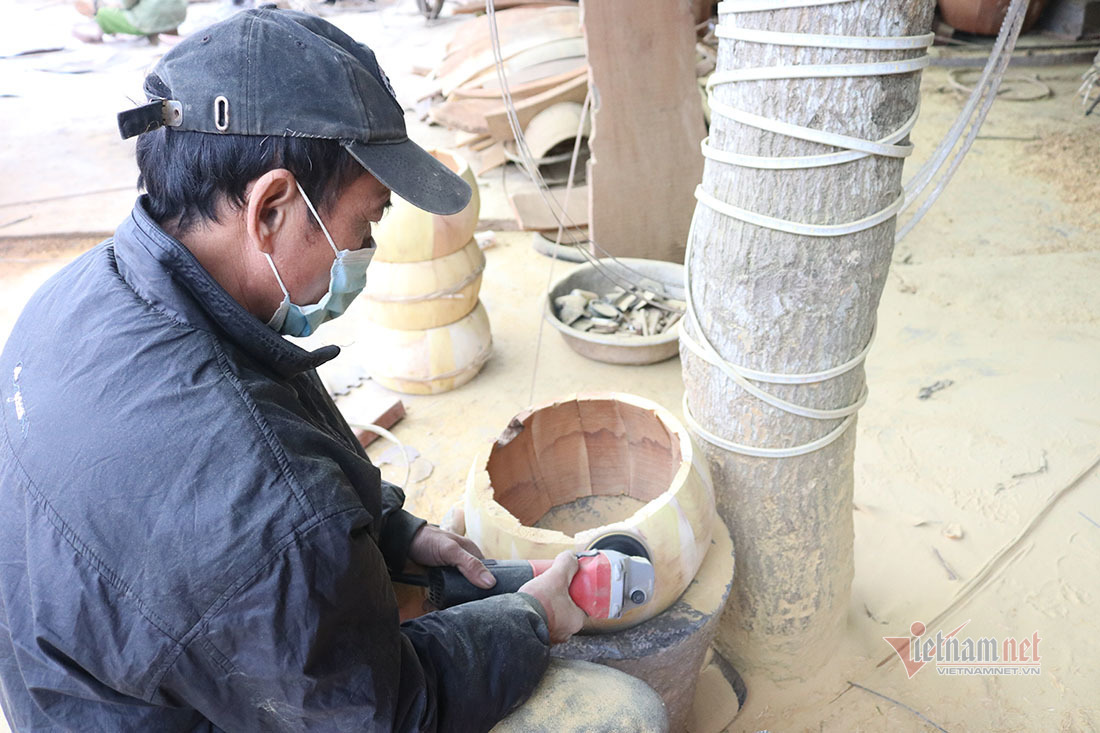 Cu is absorbed in polishing a drum.
Thanks to the skillful hands of the craftsmen, the drum bars are fitted together, becoming a round drum.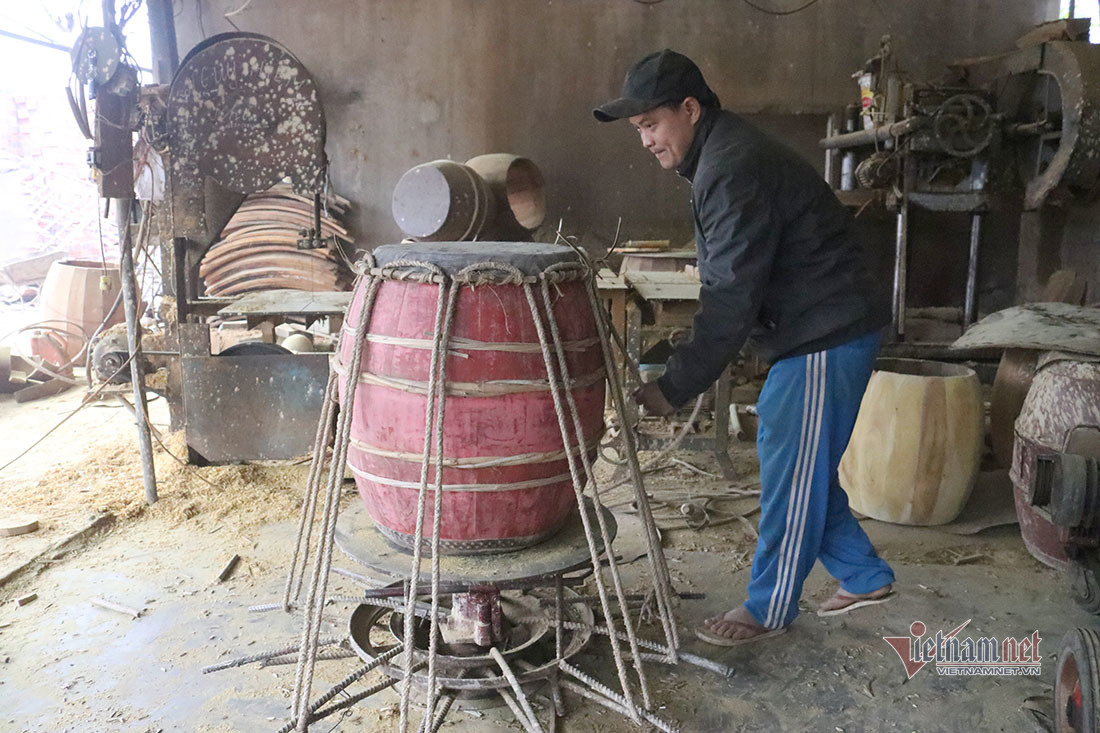 Thanks to machines, the time needed to make a drum can be shortened.
The drumhead stretching is believed to be the most difficult work because it requires the craftsmen's skill to assess the sound.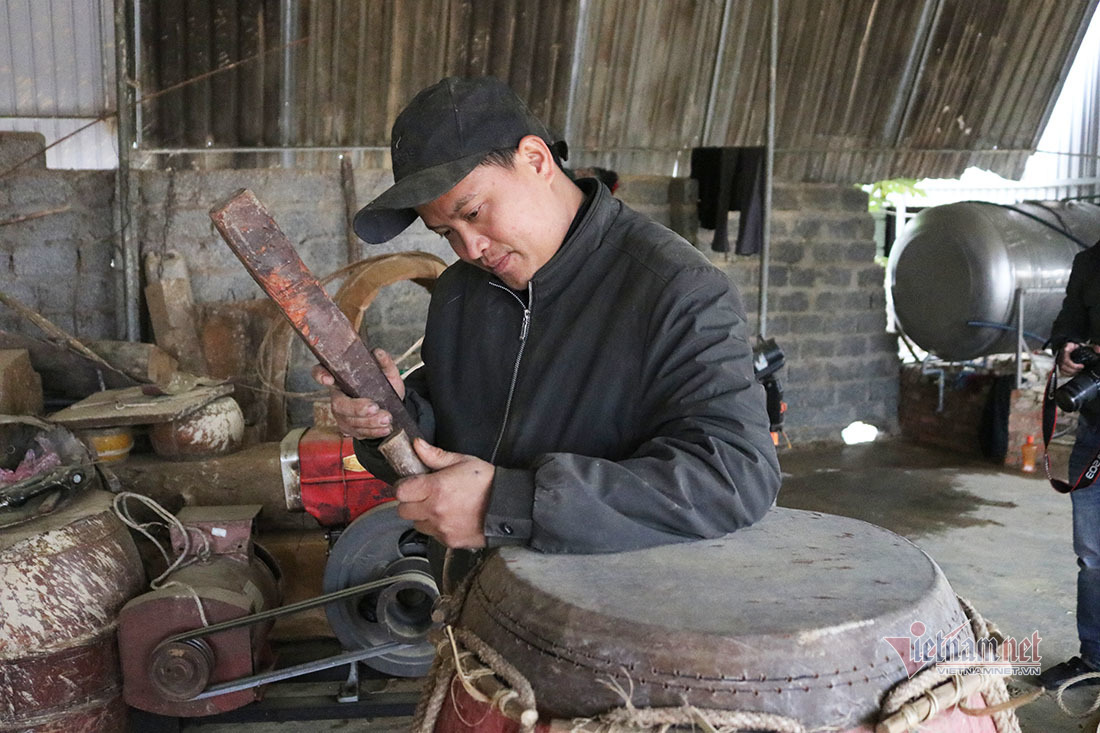 Phan Tuan Van is the 9th-generation drum-making descendant.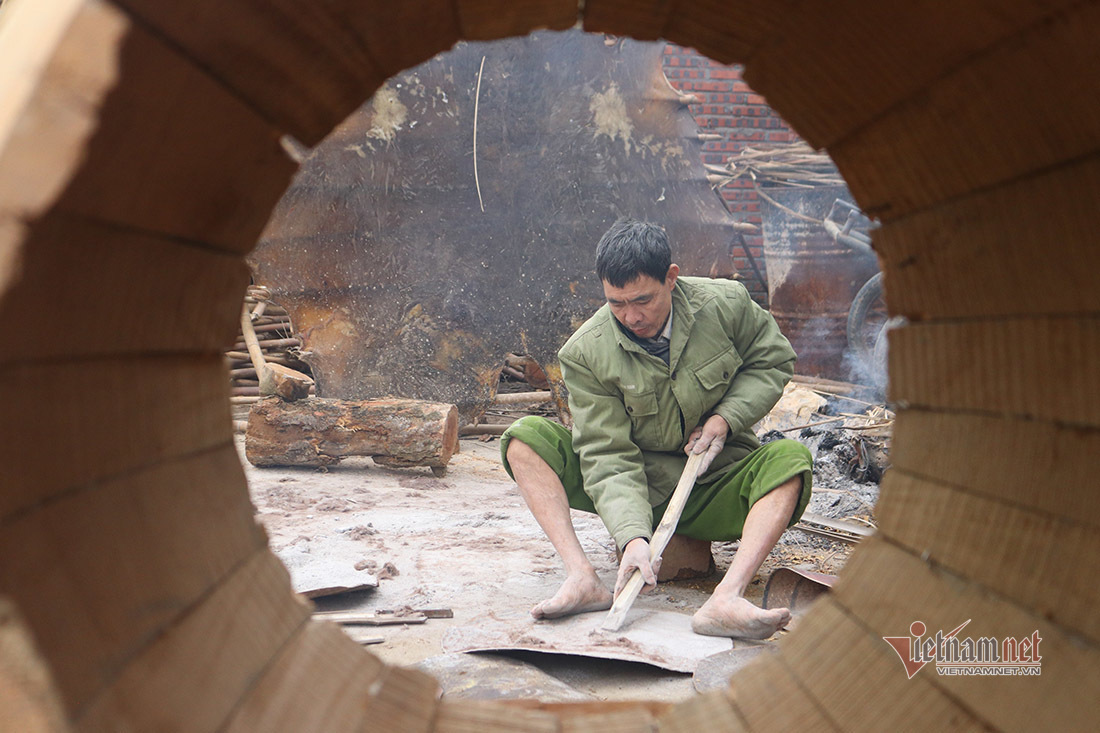 Previously, it took a couple of weeks to make a drum, but now, with the support of machines, it takes 2-5 days only.
All the stages during the drum making process require high technique and meticulousness.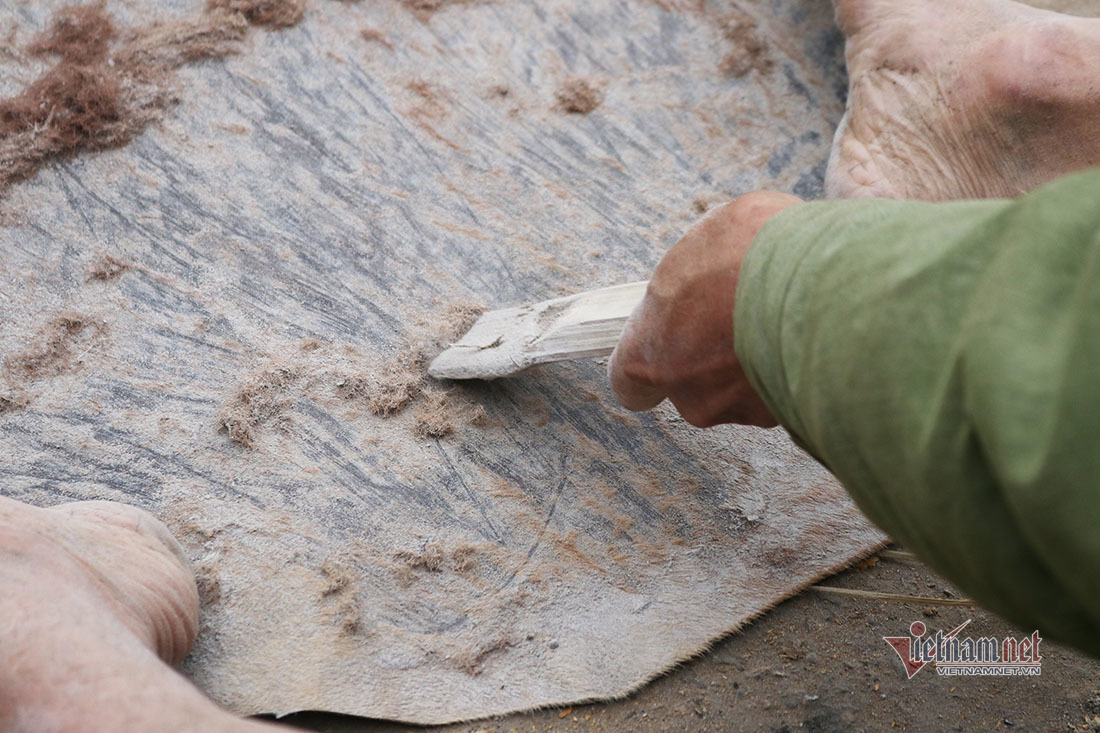 Shaving buffalo skin before applying it to the drum.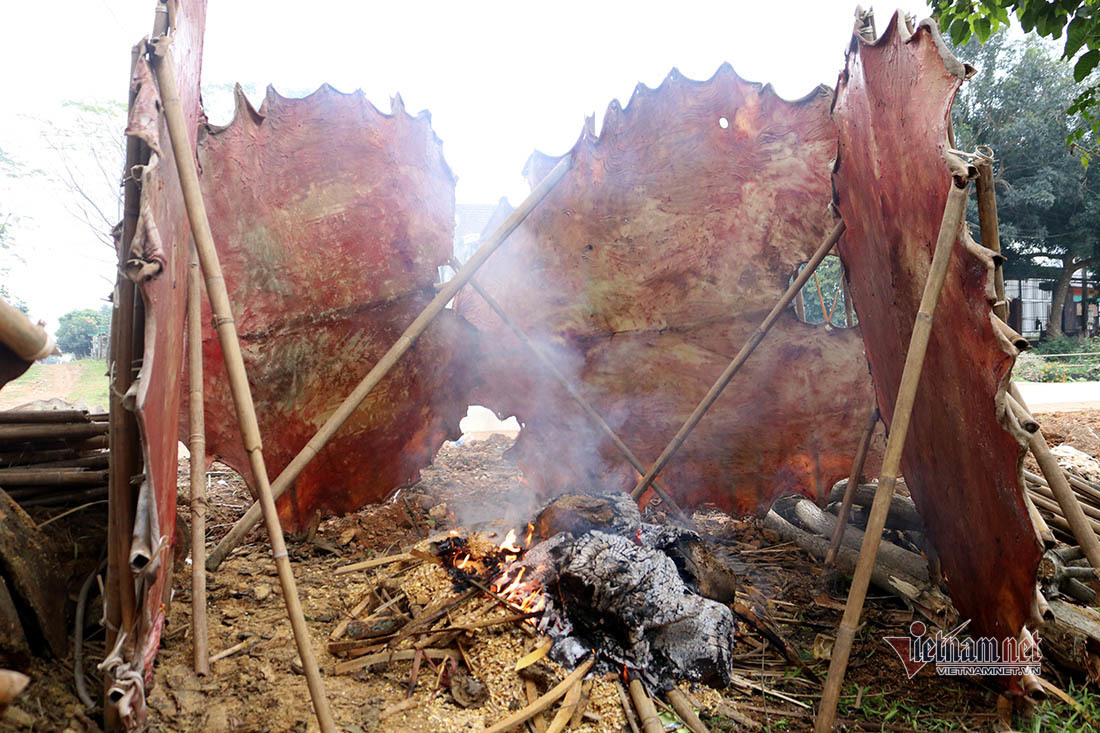 Buffalo and cow hide are stretched and dried with fire.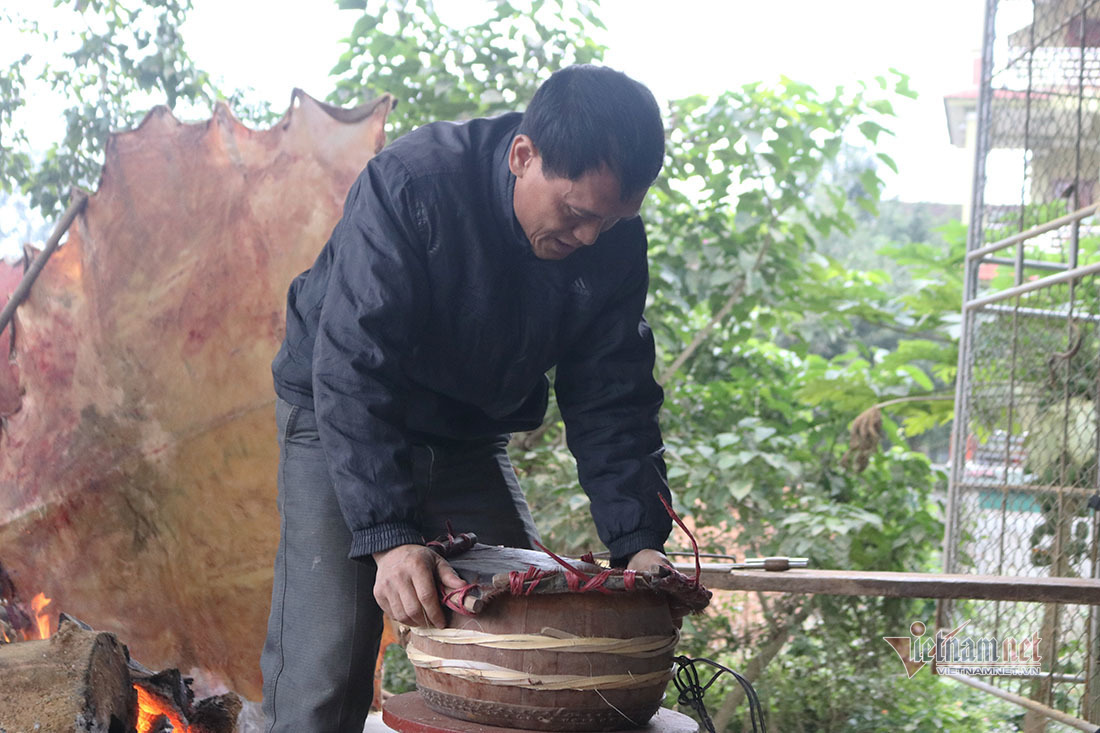 Craftsmen need to be meticulous and diligent.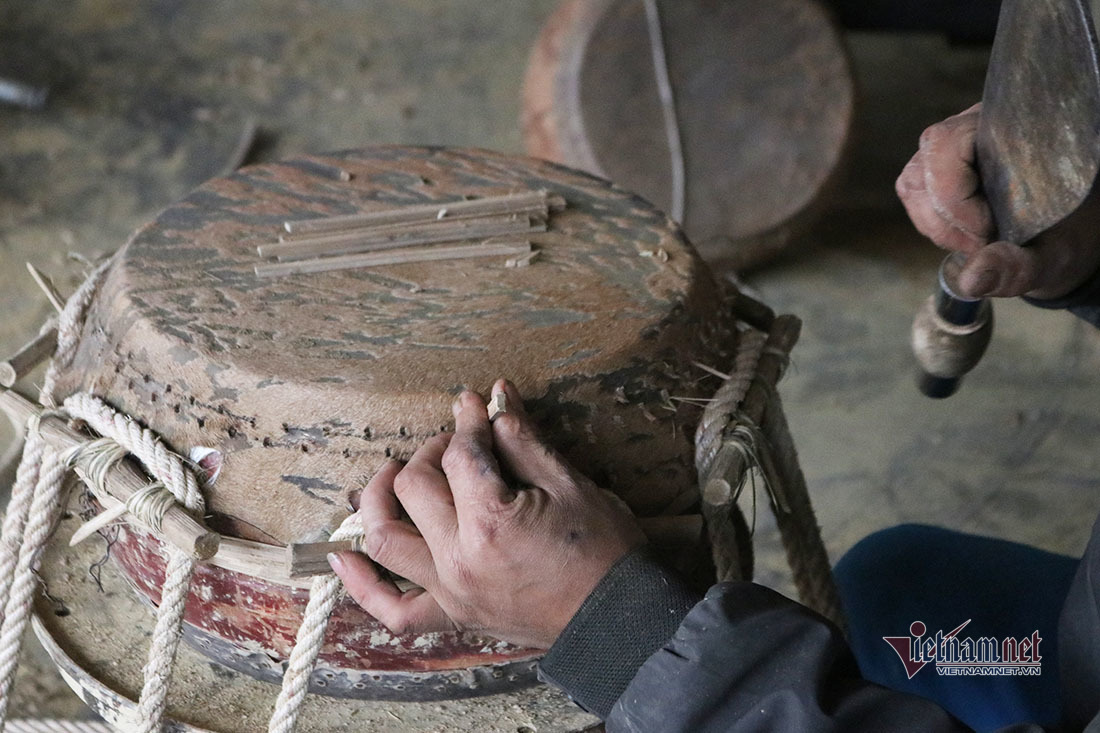 Old bamboo is used to fix a drum.
Quoc Huy-Pham Tam

The craft of producing incense practiced by the Nung ethnic minority in the northern province of Cao Bang has been passed down from generation to generation.

The salt-making craft of the Mekong Delta province of Bac Lieu has been recognised as a national intangible cultural heritage.