2020: eventful year for drivers
New regulations have had a big impact on car and motorbike drivers this year.
Heavy fine for drunk driving
The Law on Prevention and Control of Harms of Liquor and Beer Abuse and Decree 100 on administrative penalties for road traffic offences and rail transport offences took effect on January 1, 2019.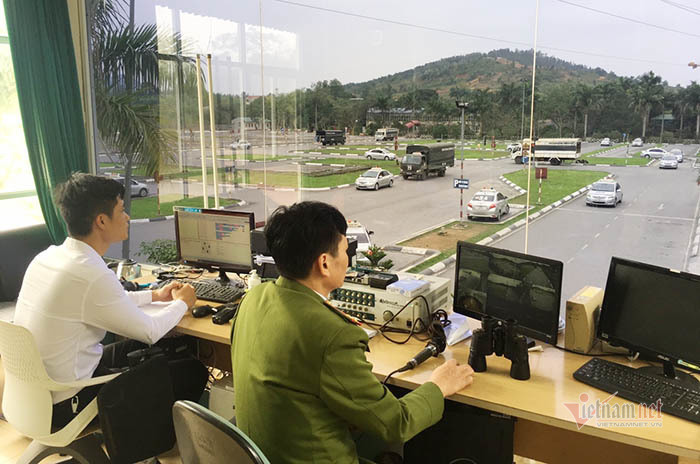 The new regulations impose stiff fines of up to VND40 million on drunk car drivers instead of VND18 million as before. Violators may also have their driving licenses revoked for two years.
Drunk motorbike drivers face fines of up to VND8 million and 2-year driving license revocation. Bicyclists with blood alcohol content are fined VND400,000-600,000.
The drivers of motorbikes and bicycles are fined when they have blood alcohol concentration of over 0mg/l. Previously, they were fined if the concentration was higher than 0.25mg/l.
With the new regulation, Vietnam has officially joined the group of countries with "no tolerance" for the use of alcohol while driving.
After nearly one year of implementation, drivers' awareness has improved significantly. Vehicle drivers, especially car drivers, have become used to hailing a taxi or taxi motorbikes when they have been drinking.
Rumor: cost for learning to drive increases by 2-3 times
Some newspapers and social networks in early 2020 reported that people would have to pay 2-3 times more for learning to drive cars and obtain a license, about VND20-30 million, instead of VND10 million as previous applied.
The rumor came from the new regulation stipulated in Circular 38/2019, taking effect on January 1, 2020, which aims to tighten the process of learning and examining driving licenses.
The legal document says that from May 1, 2020, training establishments must install equipment to monitor the time of trainees' learning theory and the distance for practicing driving.

The Law on Prevention and Control of Harms of Liquor and Beer Abuse and Decree 100 on administrative penalties for road traffic offences and rail transport offences took effect on January 1, 2019.
The number of questions for the exam has also been raised by the Ministry of Transport from 450 to 600, applied since August 1.
The new regulations aim to tighten the control over the training for driving license which led to people's concern and to the rumour about the training cost.
In fact, the learning cost, according to training centers, increased by 10-15 percent in 2020.
Police check compulsory motorcycle insurance
Insurance for civil liability of owners is a compulsory insurance policy for motorbike and car drivers.
Together with driving license and vehicle registration certificate, the documents on insurance policy must accompany drivers as stipulated in the Circular no 22 dated February 2016.
These are not new regulations. However, people rushed to take ourinsurance policies after the Ministry of Public Security began implementing the campaign, on examining road transport vehicles for from May 15 to June 14. Under the campaign, policemen had the right to stop vehicles for document examination.
Under Decree 100, those who drive cars and motorbikes without compulsory insurance policies will be fined VND100,000-200,000.
Before the inspection campaign was launched, many people had not taken out an insurance policy, though they had been driving motorbikes for many years.
Millions of cars to change number plates
From August 1, 2020, all vehicles providing transport services have to bear number plates with yellow background. They also have to have numbers and documents about vehicles changed as stipulated in the Ministry of Public Security's Circular 58.
Also under the circular, newly registered private cars have to bear new number plates, with white color and the size 165x330mm.
Cars are now given number plates with the same size. Previously, there were two kinds of plates, one long and one square, 110x470mm and 200x280mm.
The plate numbers with different colors help policemen better recognize the vehicles for easier management.
The Ministry of Public Security estimated that 2 million cars were covered by the new regulation.
Tentative regulations
Two draft laws on Road Traffic (amended) and on Ensuring Road Traffic Order and Safety have raised strong opposition from the public because the tentative regulations affect most people.
More than 62 percent of National Assembly people stayed against the separation of the Law on Road Traffic into two separate laws at the session in November.
However, the intention to put license plates with lucky numbers into auction has been applauded by people and experts. Number plates that contain "88888" or those that end with either "86" or "68" are considered lucky. 
Hoang Ha

Tougher sanctions will be imposed on drunk drivers in last months of the year as more year-end parties are usually organized this time; worse, about 40 percent of drivers drive under the influence of alcohol,

Vietnam has witnessed a 42.71% decline in the number of traffic accidents occurring during the past five years, according to the National Traffic Safety Committee.