Vietnamese fairy tales featured in TV series
Old stories and characters from Vietnamese fairy tales are themes of new TV series from television stations and film agencies in the South.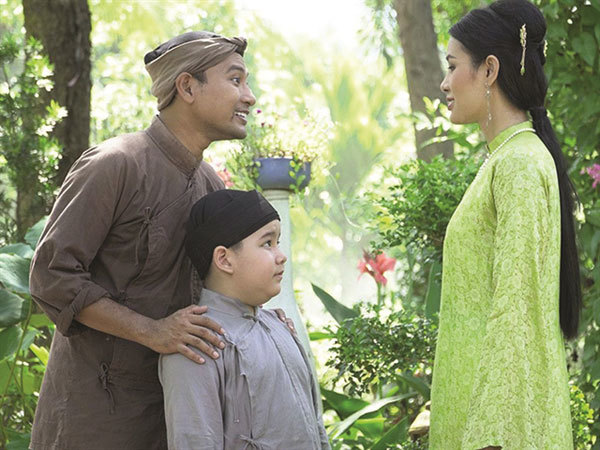 A scene from Gái Khôn Được Chồng (Married Woman), a TV series based on folk stories of the South produced by Phuong Nam Film. The show on YouTube is popular with young audiences. Photo courtesy of the producer
Two TV series, called Trương Chi Mỵ Nương (Love Story between Princess My Nuong and Fisherman Truong Chi) and Sự Tích Trầu Cau (Legend of Betel and Areca), began filming by the entertainment agency Vietfilm last week.
The productions are based on a book collection of Vietnamese fairy tales rewritten by late professor Nguyen Dong Chi, one of the country's most popular cultural researchers. 
The films highlight women, love, honesty and bravery. Traditional culture and lifestyles are also included. 
Trương Chi Mỵ Nương and Sự Tích Trầu Cau are scheduled to be released next January. 
They are part of a long-term film project produced by Vietfilm in co-operation with Vinh Long Radio & Television in 2019. 
The project offers 29 TV shows with 130 episodes on Vietnamese fairy tales and airs every Monday, Tuesday and Wednesday on the THVL1 channel and YouTube. 
More than 30 actors, including dozens of young talents from theatre clubs in Vinh Long, are featured.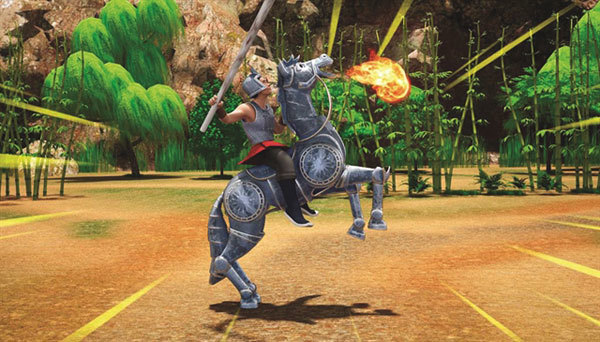 A series of 3D anime is part of a long-term film project produced by Vinh Long Radio & Television. The project includes TV shows and films about Vietnamese fairy tales. Photo courtesy of the producer
Highlighted films of the project, such as Tấm Cám (Tam and Cam), Cậu Bé Thông Minh (Intelligent Boy), Sơn Tinh Thuỷ Tinh (God of the Mountain-God of the Water), have attracted several million viewers since their release in February. 
The 3D-anime Tấm Cám is based on the fairy tale of the same name, considered to be the Vietnamese version of Cinderella.
It portrays Tam, a beautiful and kind girl who takes revenge against her evil stepsister Cam and her stepmother for the suffering they caused her when she married a king. Despite the challenges that befall her, Tam continues to believe in love and offers help to others.   
The 20-episode series has attracted more than 15 million views on YouTube.   
Another hit is Trần Trung Kỳ Án (Tran Trung's Tales), a TV series about stories of a district official named Tran Trung who lives in a remote village and uses his intelligence to protect villagers. 
The themes of patriotism and devotion are highlighted. 
Each 60-minute episode of Trần Trung Kỳ Án includes beautiful scenes captured in the Mekong Delta and southern provinces, interspersed with folk songs and traditional customs of southern people. 
The latest and 13th episode, called Vụ Thảm Sát Hồ Gia Trang (Murder in Ho Gia's Family), released on September 2, has attracted more than 400,000 views on YouTube. 
"TV stations and filmmakers have invested in shows based on Vietnamese fairy tales and have released them on YouTube to attract children and young audiences," said film director Quach Khoa Nam of Phuong Nam Film in HCM City. 
"We have worked to bring a new taste of Vietnamese history and culture to moviegoers." 
Nam and his staff from Phuong Nam Film are working on a new project called Gái Khôn Được Chồng (Married Woman), a TV series based on folk stories of the South. 
Nam and author-scriptwriter Hoai Huong have worked together on a screenplay. 
The 60-part series features southern women, and their love and work. It features pop idol Jolie Phuong Trinh and famous film actor Huynh Dong. 
"Vietnamese fairy tales include useful lessons. We hope young audiences can see the beautiful minds and brave character of Vietnamese people after watching our films," said actress Phuong Trinh, who has 10 years of experience in the industry.  
Gái Khôn Được Chồng is on YouTube and HCM City Television's HTV9 channel at 8:50pm every Wednesday and Friday.
Source: Vietnam News

A TV series about Vietnamese fairy tales from Vĩnh Long Radio & Television has attracted several millions viewers on YouTube. 

The first scenes of a film about Vietnamese folk stories by movie star and producer Ngo Thanh Van were completed last week in Ninh Binh Province.