Three major goals ahead for Vietnamese football in 2021
Progressing through the Asian region's second round of qualifying matches for the 2022 World Cup, competently organising the 2021 V.League 1 season,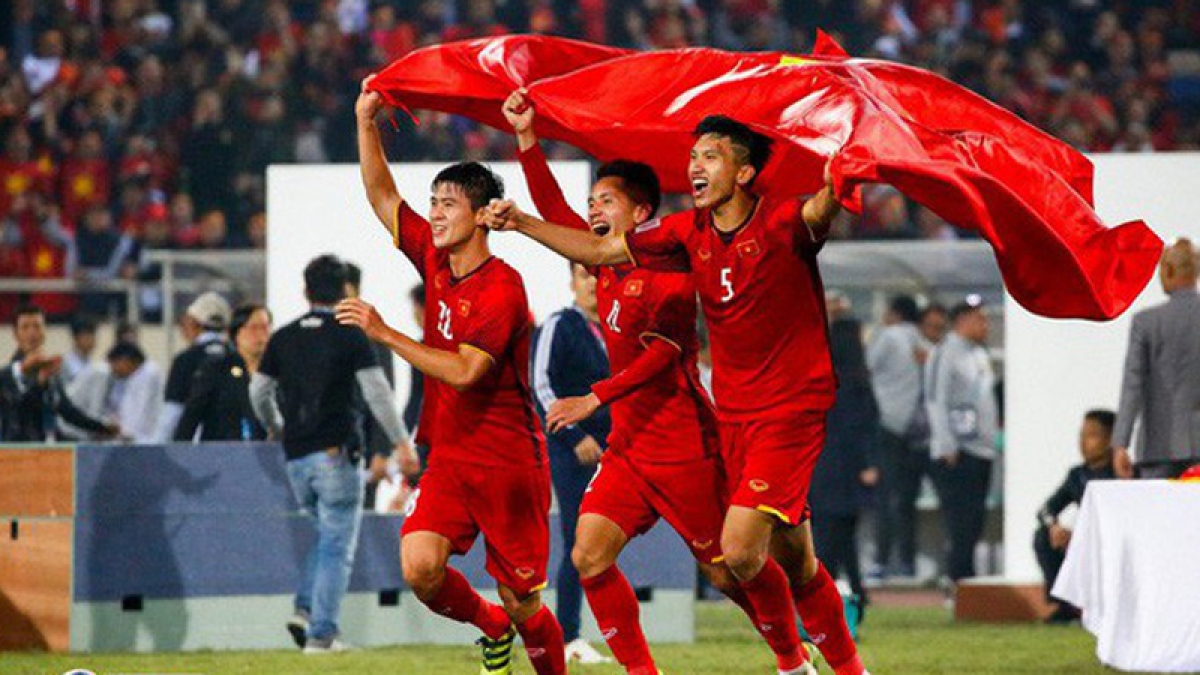 These targets were issued during a year-end conference held in Hanoi and hosted by the Vietnam Administration of Sports and Physical Training.
Progressing through to the final qualifying round in the Asian region for the 2022 World Cup is the most significant goal of the Vietnamese men's national football team. The team are currently leading Group G with 11 points, above Malaysia on nine points and Thailand with eight points.
In the event that the team miss this opportunity, it will be a very long time until Vietnamese football comes close to having another chance to reach the final qualifying round, according to Tran Quoc Tuan, permanent vice president of the Vietnam Football Federation (VFF).
Led by head coach Park Hang-seo, the national team are scheduled to compete in three more matches as part of the current qualifying process, with ties against Malaysia on March 30, Indonesia on June 7, and the United Arab Emirates (UAE) on June 15, set to determine if the team cruise into the next qualifying round.
Successfully organising the upcoming 2021 V.League 1 season is the second target of Vietnamese football. The recent strong investment into local sides such as Hoang Anh Gia Lai (HAGL), Ho Chi Minh City FC, and Hanoi FC to recruit new coaches, players, and improving footballers' skills appear to be positive signs ahead of the new season.
Plans are being considered in an effort to cope with circumstances due to the impact of the novel coronavirus (COVID-19) pandemic. In particular, the selection of referees is at the forefront of concerns for organisers this year. 
For the first time this year, three Vietnamese representatives, Hanoi FC, Viettel FC, and Sai Gon FC will compete in continental tournaments hosted by the AFC.
Hanoi FC are considered to be Vietnam's hopefuls in this year's regional competition as they have a mix of talented domestic players such as Quang Hai and Van Quyet, and foreign footballers including Bruno and Geovane Magno, coupled with young coaching staff.
Despite being current V.League 1 champions, Viettel FC have not got much experience at a continental level, whilst Saigon FC have many young and inexperienced players.
Although each club side has different strength and weakness, all three are expected to bring new achievements in regional tournaments this year. VOV

Vietnam's sport sector has set big goals in 2021: Athletics will rank first in the region, Vietnam will win Olympic medals, and the U22 national football team will successfully defend the SEA Games gold medal.

Coach Park Hang-seo has returned to South Korea to celebrate the New Year with his family and will watch the opening V.League 1 matches from home, hoping to see young players have the opportunity to sharpen their skills.