Hang Luoc Street flower market opens for Tet in Hanoi

The Hoan Kiem District People's Committee opened the Hang Luoc Street traditional flower market and diverse activities at the Phung Hung Street mural space on January 10 in celebration of the upcoming Lunar New Year (Tet).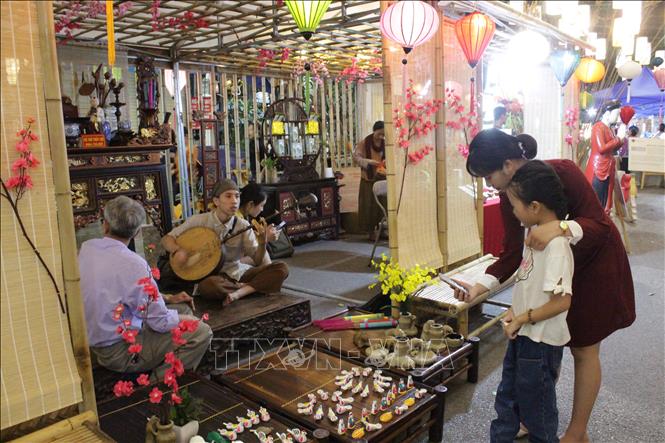 Many traditional cultural activities are being held at the Phung Hung Street mural space. (Photo: VNA)
The Hang Luoc flower market is a long-standing famous flower market in Hanoi. Here, customers can not only buy flowers and ornamental trees but also antiques and second-hand items, making it a popular address among Hanoians during Tet.

The market only convenes once a year, for a week or two weeks before Tet. In addition to organising the Tet flower market, Hoan Kiem District has organised cultural and art activities in bridge arches along the Phung Hung mural street every year since 2018 to bring the Tet atmosphere to the people.

The 2019 Hang Luoc flower market is open until January 24 (the last day of the last month of the 2019 lunar year). Nhan Dan