Events in Hanoi & HCM City on August 19-25
Hanoi-"Wonderland" the Musical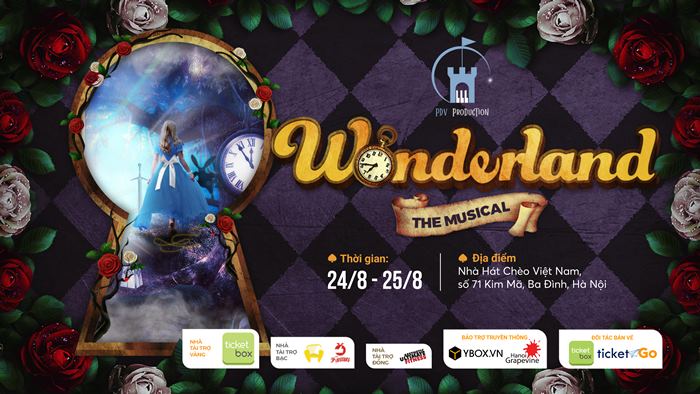 Aug 24 and 25
Vietnam Cheo Theatre, No. 71 Kim Ma Street

From PDV Production:

Following the success of the musical show FAIRYTALES in 2018 at L'Escape, this year PDV Production has officially come back with two nights of "WONDERLAND THE MUSICAL," promising an even more unique experience of freshness and creativity on a larger scale.

By integrating the story "Alice in Wonderland" (Lewis Carroll) into the magical world of Disney characters, we will bring you on to a whole new journey with Alice as she travels back to Wonderland and reunited with her childhood friends. However, happiness does not last long when an uninvited guest appears and forces Alice and her friends to fight back. What will they do to stand up against the dark forces?

All of the show performances are directly arranged by PDV Production 2019 cast and will be performed under the guidance of our experienced professional mentors. A full-of-surprise script winged by imagination will open up a new world led by music and acting. In this two-night show, you will not see the Alice you are familiar with because this will be "WONDERLAND THE MUSICAL". Join us and explore the adventure to Wonderland in two shows on 24 and 25 August 2019 at Vietnam Cheo Theater – No. 71 Kim Ma, Ba Dinh, Hanoi.

We officially open the register form for you to join Alice on her adventure to Wonderland with 5 different types:
– Queen of Hearts: 500,000 VNĐ
– Jabberwock: 350,000 VNĐ
– Alice: 300,000 VNĐ
– White Rabbit: 250,000 VNĐ
– Gardener: 175,000 VNĐ

How to purchase:
– Register Link: http://bit.ly/30RTmQ7
– Time: 25/07/2019 – 23/08/2019
– Method of payment: 100% via bank account

+ Account ID: 159012875
+ Account holder: Nguyễn Lê Minh Hạnh
+ Branch: VPBank Thăng Long/ Đông Đô
+ Required note: WEB_Full name_ Phone number_ Number of ticket_Show night

Hotline: 0355.881.488 (Ms. Ánh) or 0969.113.752 (Ms. Mai). Email bypdvproduction@gmail.com.

Hanoi- 'Lang Toi' (My Village) by Lune Production
6pm, August 19, 20, 21, 24

Vietnam Tuong Theatre, 51A Duong Thanh Street, Hoan Kiem district

A delicate merge of tradition and innovation, where the poetic beauty of Northern Vietnam's village life is presented through a new cirque approach.

Farming, building activities, traditional games, and the lifestyle of the Northern villagers are recreated through ancestral bamboo props, breath-taking cirque and acrobatics performances, and rhythmic dance, to distinct folk music from more than 20 musical instruments.

Ticket prices: VND700,000- VND1,050,000

Hanoi-Water puppet shows

2:15pm, 3:30pm, 5pm, 6:30pm, 8pm, and 9:15pm

Thang Long water puppet theatre

57B Dinh Tien Hoang Street,


Tickets: VND100,000 – VND60,000
HCMC-Arts Festival "Autumn Melodies 2019″

August 19-25

Ho Chi Minh City Opera House, 7 Cong Truong Lam Son, Ben Nghe Ward, District 1

A large-scale academic arts Festival in Ho Chi Minh City, is held every 2 years by the Ho Chi Minh City Ballet Symphony Orchestra and Opera with the support of HCMC Department of Culture and Sports. This year, the Festival will take place from Saturday August 17 to Sunday August 25, 2019, with a total of eight concerts over nine days.

The three fields of ballet, opera, and symphonic music performed in this Festival all have breakthroughs in the program content.
_________________________________________________________________________________________
EXHIBITION

Hanoi-Exhibition "Street Story"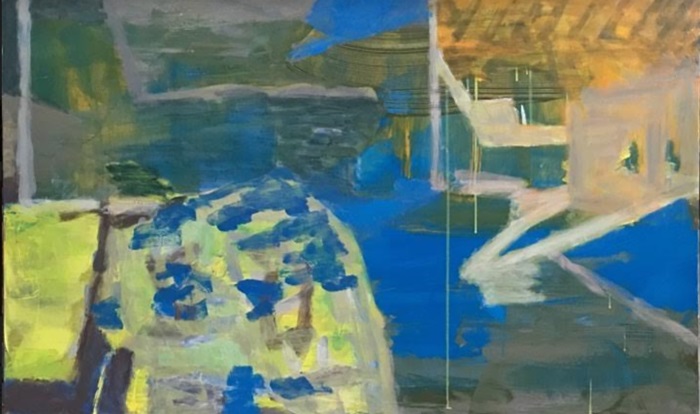 Centre of Art-Photography Exhibition, 29 Hang Bai Str, Hoan Kiem Dist

Featuring the works of a group of 5 artists – Vu Bich Thuy, Tran Luu My, Doan Hoang Lam, Tao Linh and Nguyen Minh. With approximately 40 brand new artworks, the artists want to bring street stories that are closed to their hearts to the public during the week long exhibition.


Hanoi-Exhibition "Painting the Soul"

Opening: Sun 25 Aug 2019, 5.30 pm
Exhibition: 25 – 31 Aug 2019
Exhibition hall 29 Hang Bai Street

An exhibition with the participation of three artists from Vietnam: Vu Tuan Viet, Nguyen Dinh Van and Thanh Thanh Nguyen.

Through art and emotions, the painters bring viewers to a realm of the mind where humans pour their heart out. Art is an embodiment of the curiousity about Self and The World. The three artists have created pieces that have engaged us in taking a careful look inwards, from which we have a deeper insight into ourselves and other human beings.

To create such artworks, what are the unique experiences that they – the artists have gone through? Stories of intertwined contemplation and sentiments. The quietness of the mind in a tangible and intangible world. And through their stories, why do those pieces of art share a connection and a feeling of familiarity with people?

Free entrance
HCMC-Exhibition "Phenomenon ÷ (Time x Space)"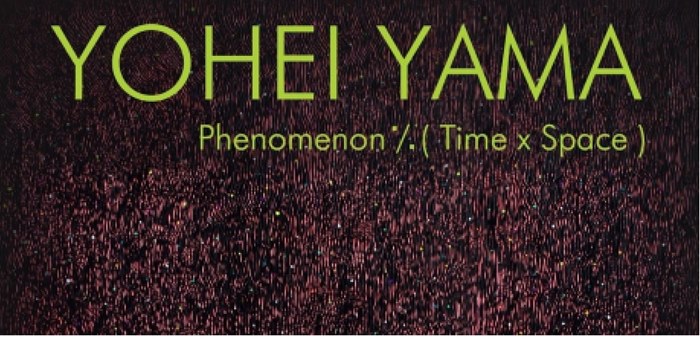 Vin Gallery

6 Le Van Mien, Thao Dien, District 2, HCMC

Yohei Yama returns to Vin Gallery with his second solo project with the gallery, four years after "The Power of Semiosis" (2015). Yama derives his works from nature, spinning the waves of the cosmos and webbing together the rhythm of natural forces. His oeuvre is distinguishable by its repetition and layering of lines, colours, patterns and more often than not creating optical effects that swell and vibrate.

"Phenomenon ÷ (Time x Space)" envisions the universe and it's life-cycles where the future becomes the present and the present becomes the past.
Dtinews/Hanoigrapevines/Nhan Dan