Danish films to be shown in Vietnam

Award-winning film Land of Mine will open the Danish Film Festival in Hà Nội and HCM City.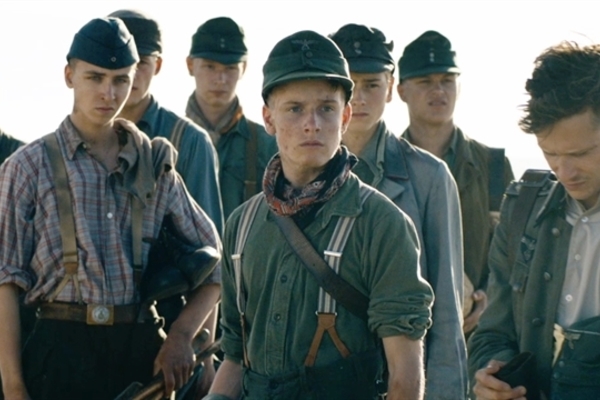 A scene from the filmLand of Mine. Photo fandango.com
Directed by Martin Zandvliet, the movie has won many awards including the World Cinema Audience Award at American Film Institute; Best Danish Film at the Bodil Awards by the Danish Film Critics Association and Best Cinematographer and Best Costume Design at the European Film Awards.
It was also nominated for Best Foreign Language Film at the Academy Awards.
"The film week will further mutual understanding between Danish and Vietnamese people," said Nguyễn Kim Quy, senior Communication and Culture manager at the Danish embassy. 
"We hope that through the Danish films Vietnamese people will get to know more about the Danish culture, country and people."
Land of Mine is one of six movies to be screened at the Danish Film Week from October 26 to 31. Others films include Across the Water; Key House Mirror; A Hijacking; Long Story Short and The Hunt.
Except for A Hijacking and The Hunt, the rest of films are being shown for the first time in Hà Nội and HCM City.
The Hunt features famous actor Mads Mikkelsen. He starred in American block-buster King Arthur in 2004, as well as Casino Royale and Rogue One: A Star Wars Story.
The opening ceremony will begin at 8pm in Hà Nội's National Film Centre at 87, Láng Hạ Street in October 26 and in HCM City's Cinestar 135, Hai Bà Trưng Street, District 1 in October 27.
The films will be shown in their original language with English and Vietnamese subtitles.
In Hà Nội free tickets can be picked up at the Danish embassy, 7th floor, BIDV Building, 194 Trần Quang Khải Street and Ơ Kìa Hà Nội Coffee, 639/39/39 Hoàng Hoa Thám or Art Space, 360 La Thành Street.
In HCM City, people can get tickets at Cinestar or online at www.cinestar.com.vn or www.123phim.vn from October 20.  — VNS