Entertainment News on February 22-28
Hanoi-Fine Art Exhibition: Engraving Paintings


Until Feb 27

No. 1 Thanh Nien Street

After the success of three exhibitions: "Son ta Voc Viet" (Vietnamese paint Vietnamese material), "Portrait of Artist – Sculptor Ta Quang Bao" and exhibition "Lacquer painting – Expressionism and Abstractionism", to continue to complete the mission of building and developing sustainably of Vietnam Fine Arts, Lunet Art has collected and curated the best engraving paintings of three talented artists:
Hanoi-Fragments of Nostalgia
Until Mar 7, 10 am – 07 pm
Mơ Art Space, 136 Hang Trong Street, Hoan Kiem District

A solo showcase of Phan Tuan Ngoc – Fragments of Nostalgia. The exhibition is a retrospective of the artists' memories, delivered through desaturated colors, playful minimalism and poetry. Ngoc's work experiments mainly with installation, oil on canvas and mixed media on Do paper.

Phan Tuấn Ngọc (b. 1983) majored in Chemistry and Biology, but chose to pursue an art career as he was deeply in love with the beauty of colors and materials. Ngoc has been active since 2009, with work exhibited at many famous local showcases such as Vietnamese Art Exhibition (2020), Exhibition of Young Artists Club (2017-2019), Biennale of Saigon (2017, 2019), Vietnam Regional Exhibition II (2013-2020), Group Exhibition at Vietnam National Museum of Fine Art (2019), and VOSAP Art from Heart Contest Exhibition (2020).

Hanoi-Exhibition features paintings by people with autism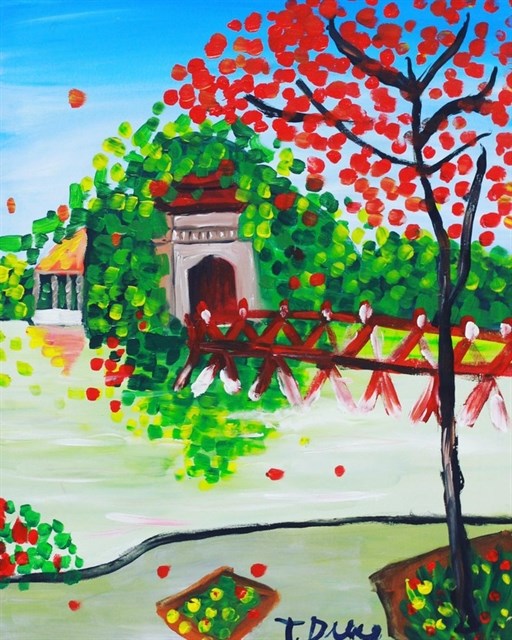 Until Feb 29,

Megan Gallery, 299 Trung Kinh street, Cau Giay district

An exhibition entitled Sac Mau - Nhung Manh Ghep (The Pieces of Colours) showing some 40 paintings by To Do Huong Giang, Nguyen Van Duy, Vu Do Tuan Duy, Nguyen Trung Hieu, Pham Quang Huy and Nguyen Danh Lam.

The artists, who are aged from 13 to 22 years old and have autism, have learned to paint at a charity painting class run by artist Luong Giang.

Hanoi-Online exhibition featuring shared culture of Vietnam, Australia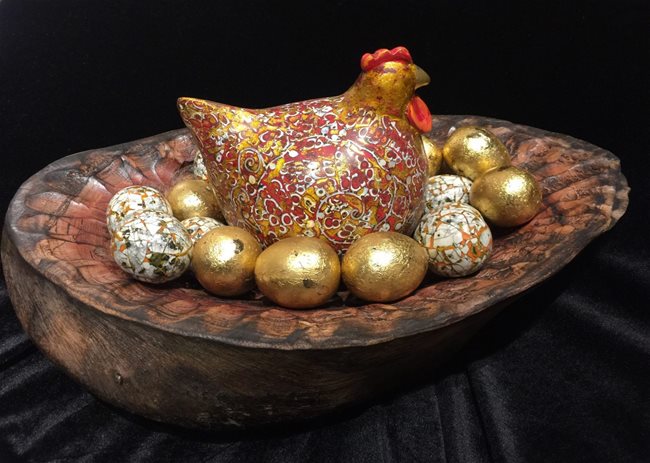 Until March 12, 2021

An online exhibition, the "Skilled Hands, Shared Culture" featuring 20 contemporary Vietnamese and Australian designers, artists and artisans whose work contributes to supporting vibrant and sustainable communities.

The Vietnamese artists joining the exhibition comprise Le Giang, Nguyen Tan Phat, Nguyen Thi Dung, Nguyen Van Loi, Pham Thi Ngoc Tram, Vu Kim Thu and Van Ngo Trong, while their Australian counterparts consist of Claire Tracey, Grace Lilian Lee, Lindy de Wijn, Michelle Hamer, Muhubo Salieman, Slow Art Collective, Vermin, Vicki Couzens, Vipoo Srivilasa, Yu Fang Chi and Kieren Karritpul.

The exhibition runs until March 12, 2021, at https://rmitgallery.com/exhibitions/skilled-hands-shared-cultures.
Dtinews/Hanoigrapevines