VN national football team ready to fly to the UAE
All members of the national football squad of Vietnam have had their second and final injections of the Covid-19 vaccine and are ready for their trip to the United Arab Emirates (UAE) for the second qualifier round of the World Cup 2022.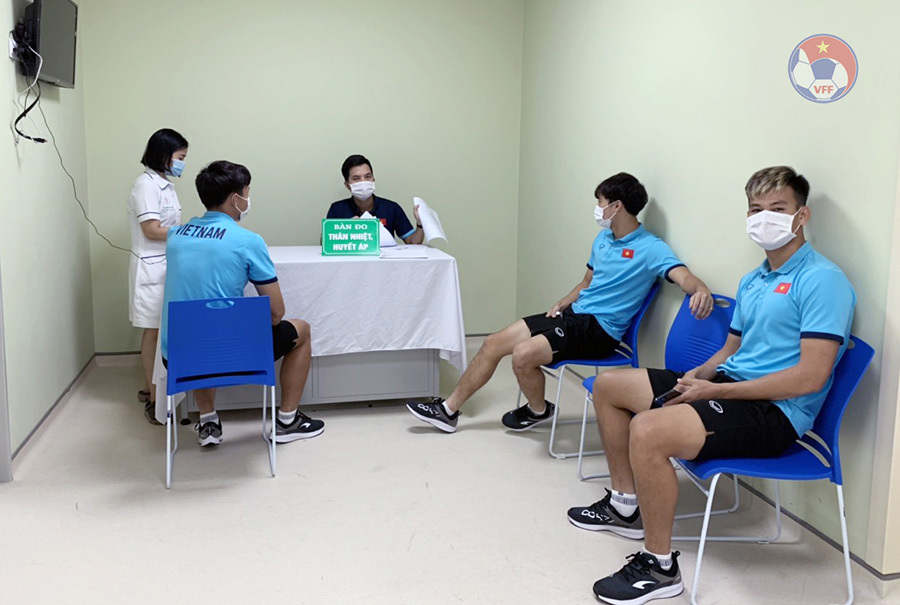 All members of the men's national football team were fully vaccinated against COVID-19 on May 19
Football players are among the priority subjects for Covid-19 vaccination as they will represent Vietnam at the World Cup 2022 qualifier round, which will take place in the UAE in June.
During their gatherings in Hanoi before going to the UAE, RT-PCR tests were conducted for players every 7 days to ensure that they are safe from Covid-19.
The team leaves Vietnam to the UAE on a specialized flight on the evening of May 26. Vietnamese players will have several days to get used to the harsh weather in the host country. Korean head coach Park Hang Seo and his players will stay at the Crowne Plaza Dubai Festival City hotel.
Before the first official game against Indonesia on June 7, the Vietnamese squad will play a friendly match against Jordan on May 31.
Vietnam will take on Malaysia on June 11, and then wrap up the qualifying round with a game against hosts UAE four days later.
All matches of the Vietnamese national football team in Group G of the 2022 FIFA World Cup qualifiers will be broadcast live in Vietnam, according to the Vietnam Football Federation (VFF).
Accordingly, Vietnam Television (VTV) has come to an agreement with Next Media Solution JSC regarding the production and broadcasting of three games of the second qualifying round.
Domestic fans will be able to watch live broadcasts of the games at 11:45 p.m. on June 7, June 11, and June 15, respectively, on VTV5 and VTV6.
Huy Phong