Vietnamese sisters win Grand Prix at int'l children's drawing contest
Two Vietnamese sisters Trinh Hien Minh and Trinh Nha Minh from Hanoi have won the Grand Prix at the international children's drawing contest named "Nature of the planet".
Nine-year-old Hien Minh won the award with her paintings "Nhanh Xuan" (Spring Branch) and "Chu bac tuoc vui ve" (Happy Octopus), while six-year-old Nha Minh got the award with the painting "Buom - Nhung bong hoa tu van dong" (Butterflies: flowers that move by themselves).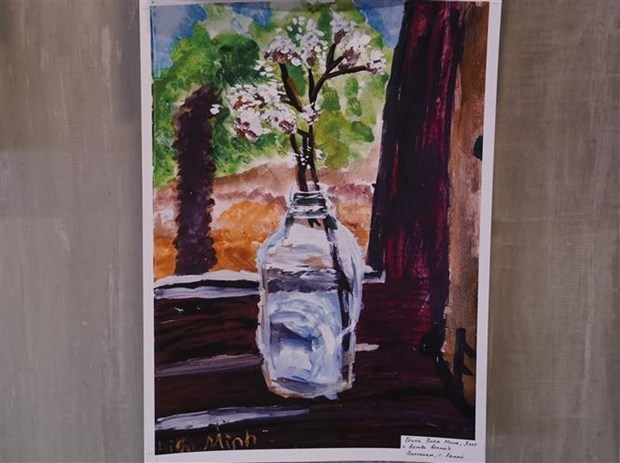 'Nhanh Xuan' by Trinh Hien Minh. (Photo: VNA)
The contest, part of "The world through the eyes of children" project, was held from February to June, attracting the participation of children from 3 to 18 years old.
All entries were exhibited at the Botanical Garden of the Moscow State University (MGU) from September 1-30.
The most outstanding paintings will have a chance to join the "The world through the eyes of children" exhibition in Russia and India./.
Source: VNA