Vietnamese-Russian pianist to perform with HCM City orchestra

Vietnamese-Russian pianist Nguyen Thu Nga of the Central Music School of Moscow State P.I Tchaikovsky Conservatory will stage a concert at the Ho Chi Minh City Opera House on September 7.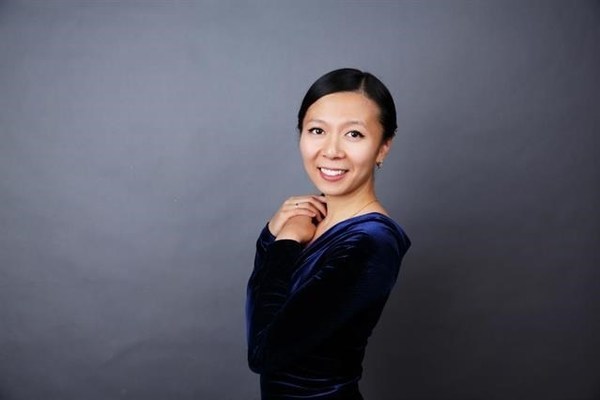 Vietnamese-Russian pianist Nguyen Thu Nga will perform at the concert Prokofiev and Tchaikovsky Night with the HCM City Ballet Symphony Orchestra and Opera on September 7 (Photo from HBSO)
Nga will perform works by Russian composers Sergei Prokofiev and P.I. Tchaikovsky.
She will open the concert with Prokofiev's Piano Concerto No.3 in C Major, op.26. The work has been performed by famous pianists such as Lang Lang of China and Martha Argerich of Argentina. It was also recorded by Prokofiev.
Nga will perform Tchaikovsky's Symphony No.4 in F Minor, op.36. The 40-minute work is recognised as one of the composer's most popular pieces.
Born in Russia, Nga made her debut when she was 12. She studied music with talented artist Marina Kuznetsova from 1995 to 2004.
She graduated from the Central Music School of Moscow State P.I Tchaikovsky Conservatory, studying with People's Artist and music professor Zinaida Ignatieva in 2008.
In 2015, she received the highest qualification of artist in piano after earning a master's degree at the conservatory. She improved her skills with such talents as Tigran Alikhanov and Vazha Tchatchava.
She has performed with famous orchestras in Russia and Europe, and has been a soloist at many concerts in Moscow, Kostoma and Petrozavodsk. She has also been featured on leading radio and television stations.
Nga has won top prizes at dozens of music festivals and contests, including Festival "New Names", Rodion Shedrin, Vila De Capdepera and Chopin.
She works as a music teacher for the Children's Music School N.A Alekseev in Moscow.
The concert, Prokofiev and Tchaikovsky Night, will be conducted by Le Ha My.
My graduated from the Hanoi National Conservatory of Music (now the Vietnam National Academy of Music and Moscow State Tchaikovsky Conservatory of Music.
He has worked for the Yaroslav Philharmonic Orchestra, Moscow State Conservatory Orchestra, and Glinka Conservatory Orchestra of Magnitogorsk City.
He has also worked at the Voice of Vietnam Theatre Orchestra, Vietnam National Symphony Orchestra and the HBSO.
My now works for the Opera House of HCM City.