Vietnamese, Korean artists showcase monochrome paintings in Hanoi

Twelve Vietnamese and South Korean artists will showcase their monochrome paintings at an exhibition that will open in Hanoi tomorrow, December 3.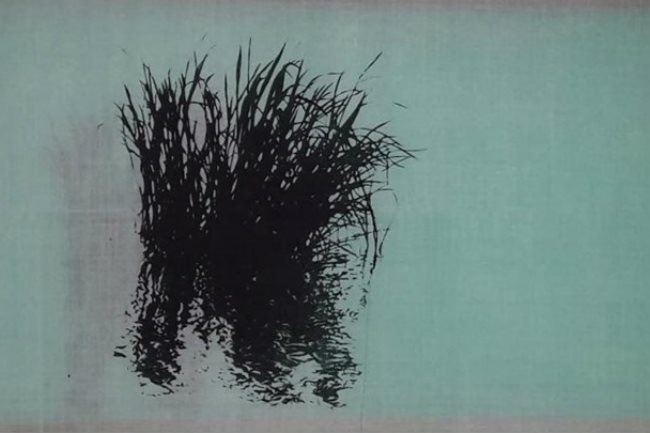 A monochrome painting by Korean artist Khang Young Soon that will be displayed at the "Different yet similar, similar yet different" exhibition - PHOTOS: COURTESY OF ORGANIZER

The "Different yet similar, similar yet different" exhibition will run at the Vietnam Fine Arts Museum and the Korean Cultural Center in Hanoi at the same time until December 14, according to the organizer.
Korean and Vietnamese contemporary arts, including monochrome painting, always shift according to political changes and economic development and move towards the inner expression and emotions of the artists.
Vietnamese painters combine simple things in life with distinctive characteristics of folk art to create a unique identity for Vietnamese monochrome painting. Meanwhile, their Korean colleagues use light and delicate color palettes together with specific techniques of Korean contemporary art to create visual stimulation for the viewers.
These similarities as well as differences create a beautiful and harmonious picture of this Korean-Vietnamese exhibition.
This is the first time the Korean Cultural Center has organized a large-scale contemporary art exchange exhibition in collaboration with Korean curator Chung Joon Mo and Vietnamese curator Trinh Tuan.
Chung Joon Mo is former director of the Arts and Literature Research Department at the National Museum of Modern and Contemporary Art of South Korea, while Trinh Tuan is a lecturer at Hanoi University of Industrial Fine Arts.
Some of the artists joining the exhibition include Khang Young Soon, Kim Keun Tai, Kim Chun Soo, Kim Taek Sang, Nguyen Quoc Huy, Doan Hoang Lam and Cong Kim Hoa.
There will also be a talk on Korean contemporary art at the Korean Cultural Center on December 4, and an artist tour to the Flamingo Dai Lai and Viet Phu Thanh Chuong on December 5. SGT