Vietnamese film to compete at Busan film festival
'Mien Ky Uc', known as 'Memoryland' in English, has been granted a license by the Vietnam Cinema Department for competition in the New Currents category during the upcoming Busan International Film Festival.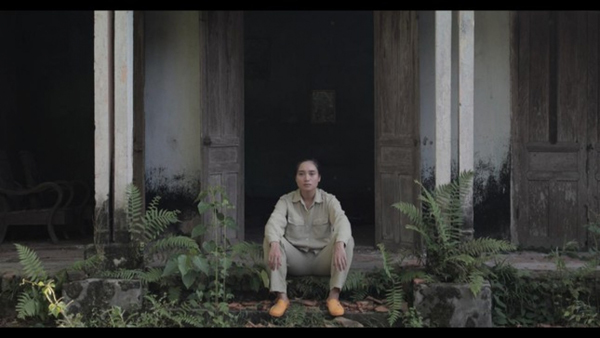 A scene of 'Mien Ky Uc' movie.
The festival is scheduled to take place from October 6 to October 15 in the Republic of Korea.
Moving forward, the Vietnamese film is set to compete against 10 other works from Iran, Japan, the Republic of Korea, China, and India.
The film, directed by Bui Kim Quy, features multiple stories set in various locations and periods of time, all of which are closely connected by death.
One is about a poor boy who carefully budgets the expenses for his mother's funeral, whilst another is about a woman who decides to bury her husband in his hometown to comfort his soul after he was killed in an accident at a construction site.
Quy is a writer and director who previously studied screenwriting at the Hanoi Academy of Theater and Cinema and also works as a lecturer. In addition, she writes scripts for films as well as television.
Her first feature film, 'Nguoi Truyen Giong', 'The Inseminator' in English, was shown in the Window On Asian Cinema section in Busan back in 2014 before going on to win the Best Film Photography Award at the 2015 ASEAN International Film Festival.
Memoryland, her second movie, was supported by the ASEAN Cinema Fund Busan's Script Development Fund in 2016.
Source: VOV

Two Vietnamese film have been named among the 26 projects chosen for the Asian Project Market at this year's Busan International Film Festival of the Republic of Korea.