Vietnamese boxers to compete in South Korea

Five Vietnamese boxers will take part in tournaments hosted by the Boxing Association of Korea and the World Boxing Council next month.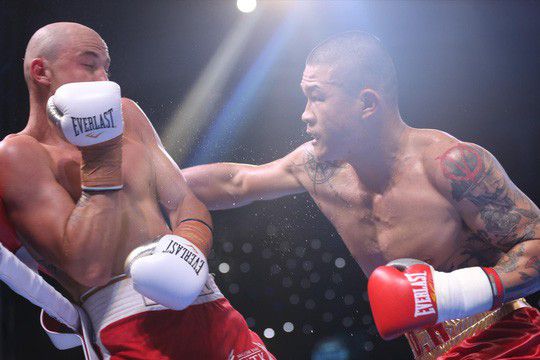 Trương Việt Hoàng (right) is one of five Vietnamese boxers set totake part in a tournament in South Korea next month. — Photo webthethao.vn
They are Trương Đình Hoàng, Nguyễn Văn Hải, Nguyễn Văn Đương, Vũ Thành Đạt and Trần Đức Thọ – the best Vietnamese boxers at the moment.
They will be coached by Australian legend Dave Hedgcock and former International Boxing Federation Pan Pacific champion Ben McCulloch.
South Korea have not yet named their athletes.
Boxing is well developed in South Korea, which is co-operating with Việt Nam in both amateur and professional disciplines. In 2018, Korean boxers took part in a friendly tournament hosted by Vina Boxing Club in Đồng Nai Province.
Việt Nam will organise an event in 2020 and South Korea will be invited. — VNS