Vietnamese athletes enter Tokyo Olympic village
The sports delegation of Vietnam arrived at Narita International Airport of Japan on July 19 to take part in the Tokyo 2020 Olympics, slated for July 23 - August 8.
At 6am on July 19 (local time), the Vietnamese sports delegation arrived in Japan to participate in the Tokyo 2020 Olympics.
The flight carrying the Vietnamese sports delegation landed at Narita International Airport (Japan). Vietnamese athletes were tested for Covid-19 at the airport before moving to the Tokyo Olympic village. All of them were negative for the virus and they do not have to undergo quarantine. Before going to Japan, all members were vaccinated fully.
During the Olympic Games, the Vietnamese delegation must comply with the "bubble" principle. While in Japan, athletes are in principle restricted to the village and their training and competition venues as organizers try to enforce a "bubble" environment. They will also be subject to daily coronavirus screening.
The whole team is in good condition, ready for the upcoming Olympic Games.
Some pictures of the Vietnamese sports delegation in Japan this morning: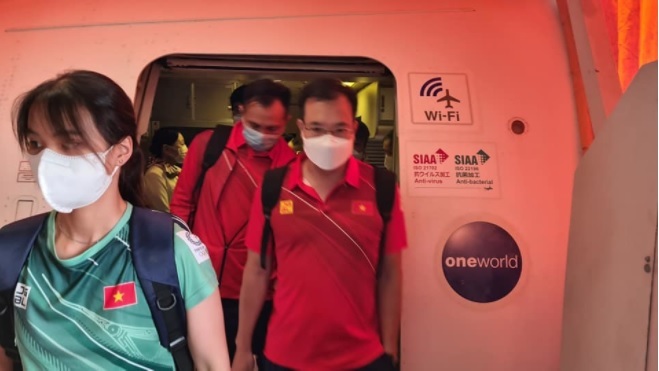 Flight JL 752 took off at 23:20 on July 18 from Hanoi-based Noi Bai International Airport and landed at Japan's Narita International Airport at 6:00 (Tokyo time) on July 19.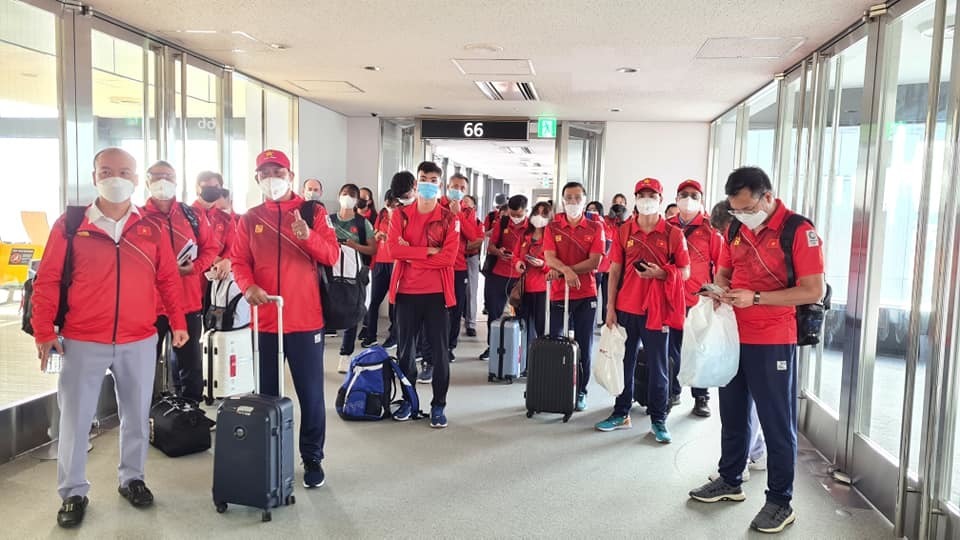 The Vietnamese sports delegation includes 43 members, including seven officials, 18 athletes, eight coaches, six experts, two doctors, and one reporter. Vietnamese athletes will compete in 11 sport events.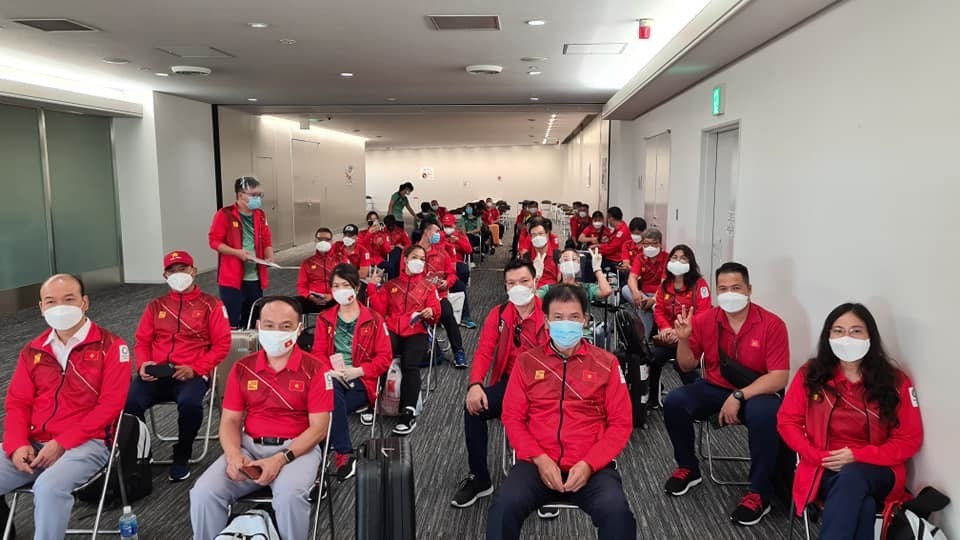 Members of the Vietnamese sports delegations prepare for PCR test procedures at the airport.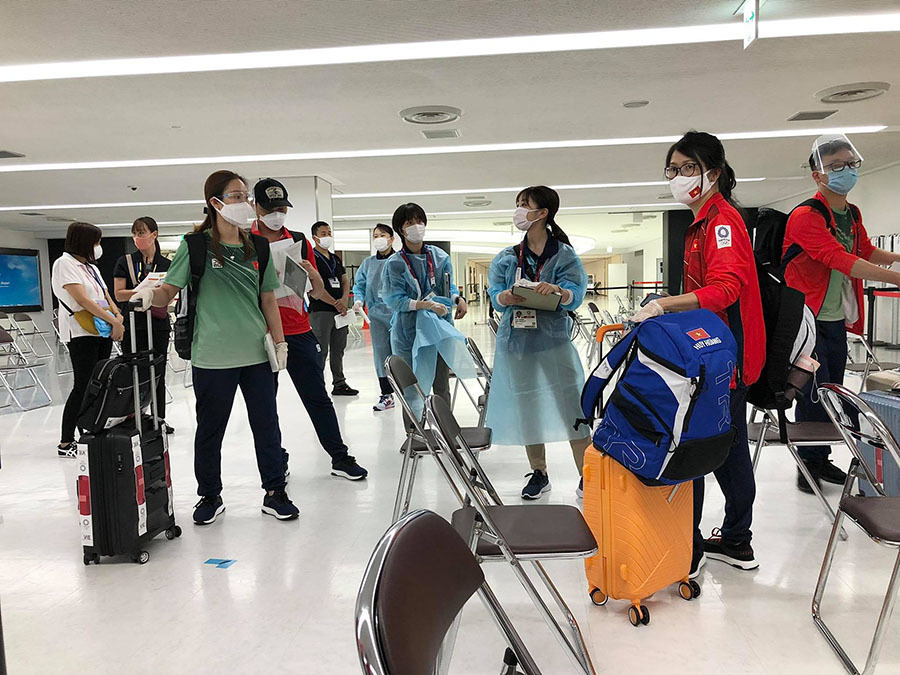 Staff members of the host country assist the Vietnamese delegation to complete the entry procedures.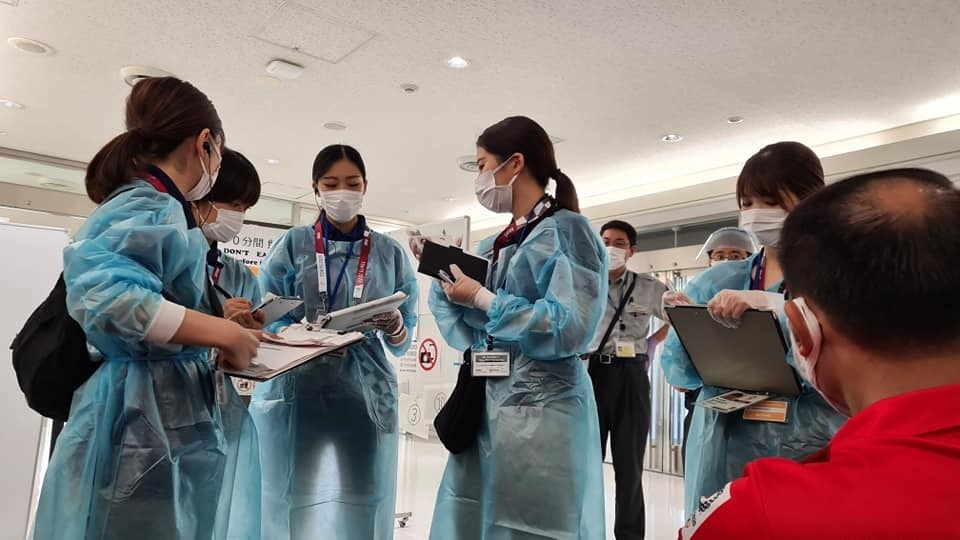 Most of the members of the Vietnamese delegation received 2 shots of Covid-19 vaccines, and a negative PCR test for the SARS-CoV-2 virus before departure.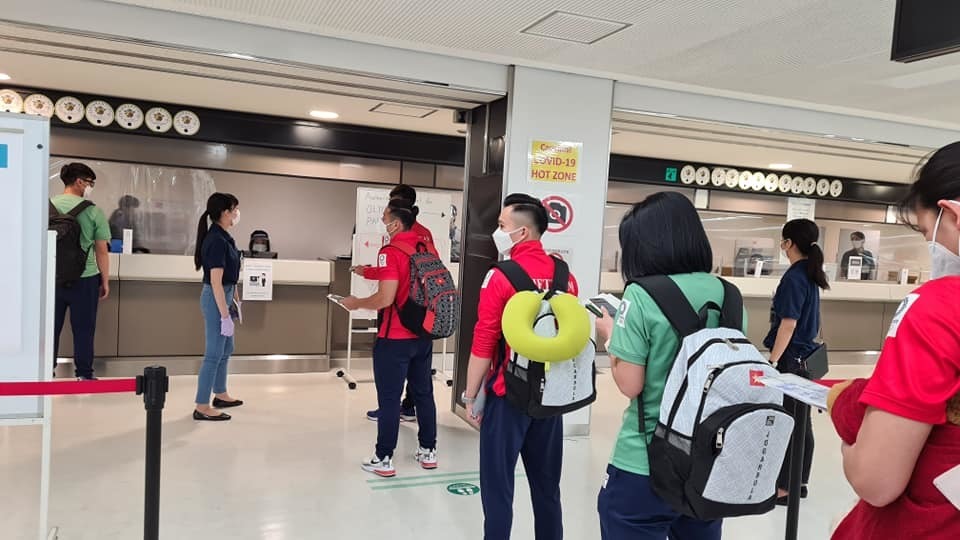 All members tested negative for SARS-CoV-2 virus.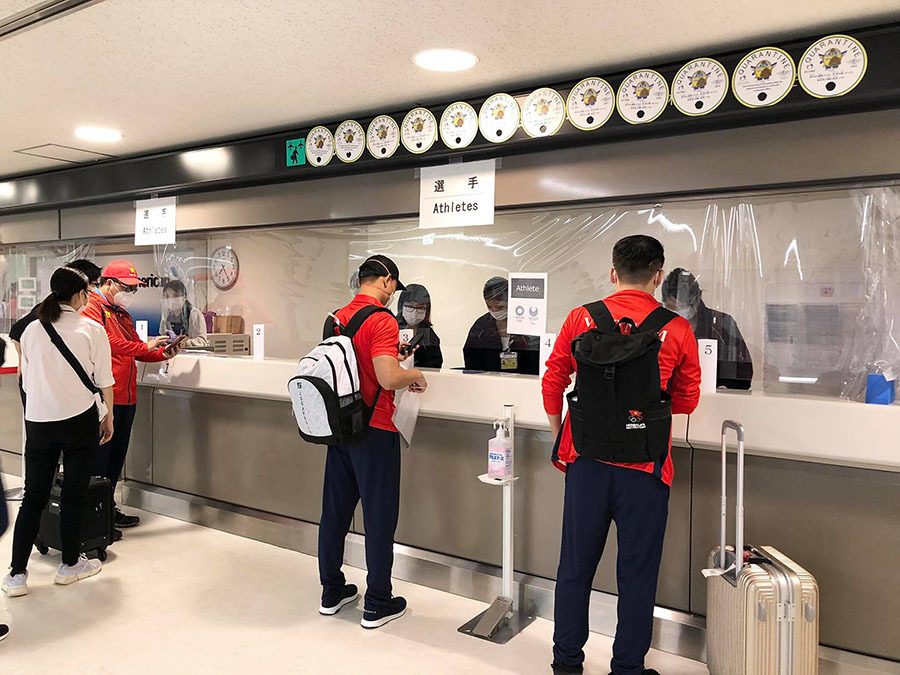 At the 2016 Olympics, shooter Hoang Xuan Vinh made history with a gold and a silver medal. Vinh attends the Tokyo Olympics with an invitation slot.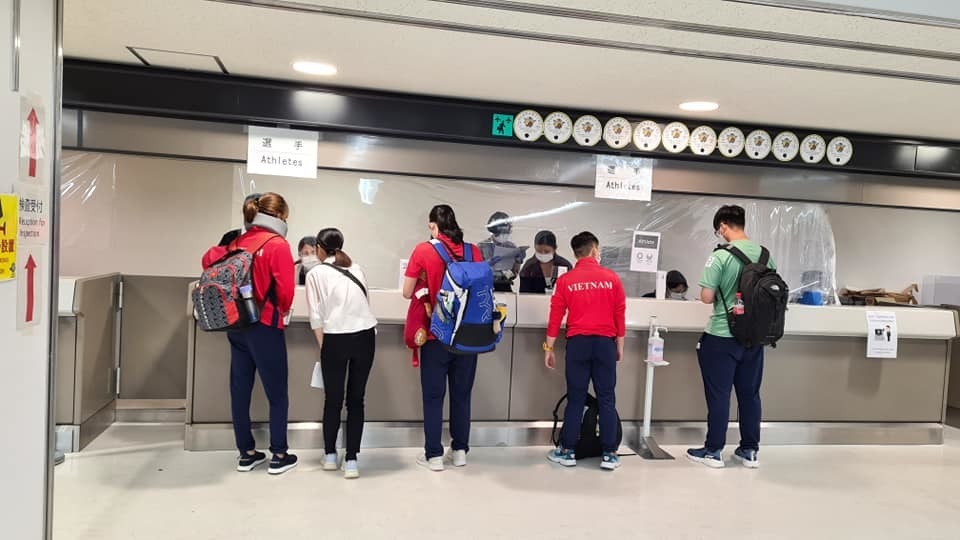 In addition to shooting, Vietnam hopes to get medals for weightlifting and taekwondo.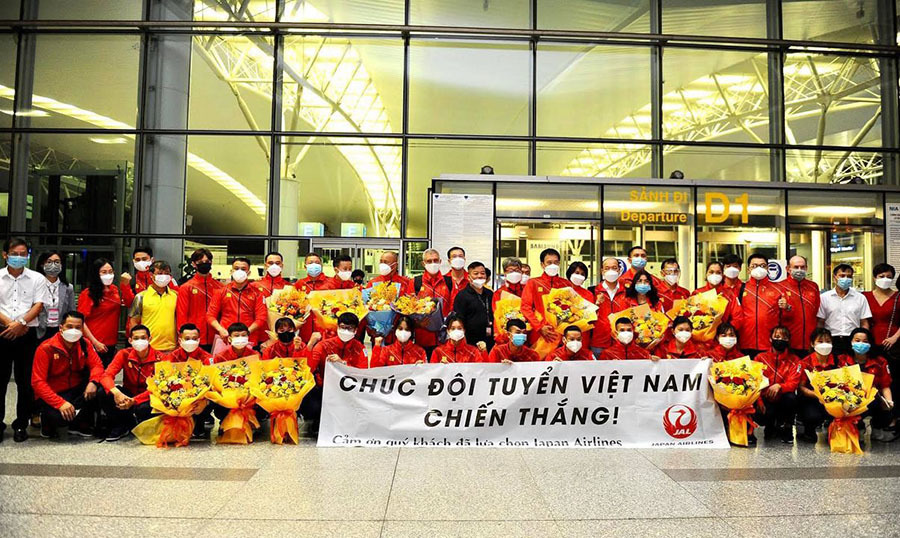 The Olympics run from July 23 to August 8. Tokyo's fourth coronavirus state of emergency is scheduled for July 12 to Aug. 22, lifting before the Paralympic Games open on Aug. 24.
Bang Lang – TS – Minh Sang

Vietnam will be sending a 43-strong contingent to the Tokyo 2020 Olympics, including 18 athletes competing in 19 events across 11 sports, with its medal hopes pinned on weightlifter Thach Kim Tuan (men's 61kg) and Hoang Thi Duyen (women's 59kg).