Vietnamese athletes are sad about Tet bonus
Unlike football players who get year-round bonuses and high monthly salaries, professional athletes in other sports only have bonuses and rewards if they win medals at international tournaments.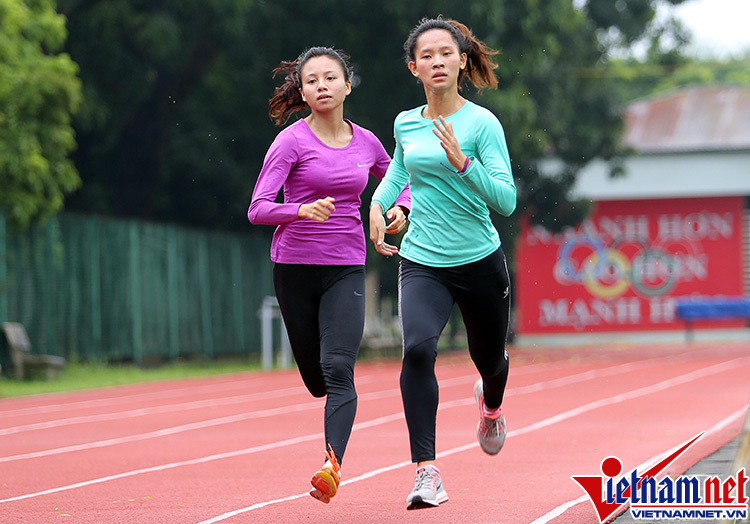 In 2020, Tet bonus is just a dream.
However, for almost the whole year of 2020, Vietnamese sports were "frozen" because of the Covid-19 pandemic, while international tournaments were postponed or canceled. Elite athletes, thus, competed at a handful of domestic tournaments. So even if they won a lot of gold medals in the national championships, the bonus was not much.
In 2019, with a record of 98 gold medals, 85 silver medals, and 105 bronze medals at SEA Games 30, the Vietnamese sports delegation received bonuses of nearly VND25 billion (over $1 million), plus nearly VND10 billion from sponsors. Many athletes, thus, had an enormous Tet holiday.
In 2020, Tet bonus is just a dream. There is only one exception: members of the national shooting team get VND10 million bonus for each gold medal. However, the number of gold medal winners was only a handful.
Coach Truong Minh Sang of the national gymnast team told VietNamNet that his students competed at only one tournament in 2020 – the national champs. So during the year, the athletes got only a few million VND each month.
What is the Tet bonus?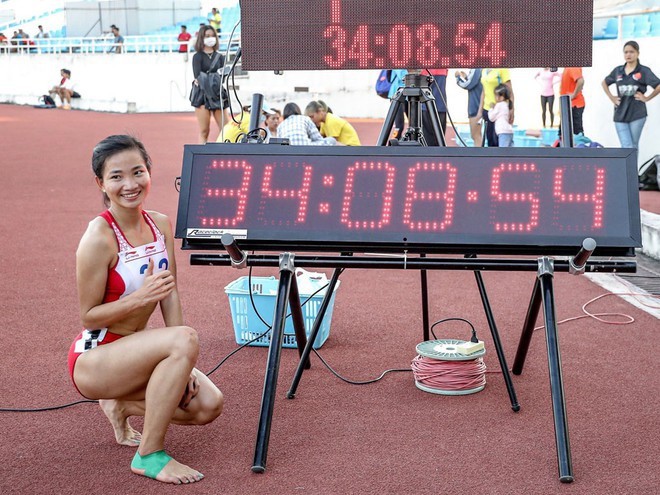 Runner Nguyen Thi Oanh received over VND50 million of Tet bonus for the medals she won in 2020.
For many years, Vietnamese athletes always ask each other this question - "Do you have a Tet bonus this year?"
An official of the General Department of Sports and Physical Training said that the sports sector does not have a regulation on Tet bonuses for athletes. Even key athletes of national teams do not receive any Tet bonuses from the state budget.
Fortunately, some elite athletes are rewarded by their local authorities for the medals they won at the national championship in 2020. For example, runner Le Tu Chinh received VND25 million (over $1,000) for five gold medals; runner Quach Thi Lan received VND30 million for her two gold medals at the National Athletics Championship; and runner Nguyen Thi Oanh received over VND50 million for her medals in the year.
Due to the complicated development of Covid-19 in some provinces, many members of national sports teams have been asked to celebrate Tet at national sports training centers.
Bang Lang

V-League 2021 has been postponed because of the Covid-19 epidemic, so players have an early lunar New Year (Tet holiday). But many players are unhappy because they do not have a Tet bonus as usual.
The highest Tet bonus workers this year is VND1.07 billion, or over $41,000. The highest pay in 2020 was VND516 million a month.