Vietnam traditional martial arts federation in Italy established
The establishment of a Vietnam Traditional Martial Arts Federation in Italy was announced at a workshop on Vietnam's traditional martial arts (Vocotruyen) held in the northern city of Piacenza on July 10.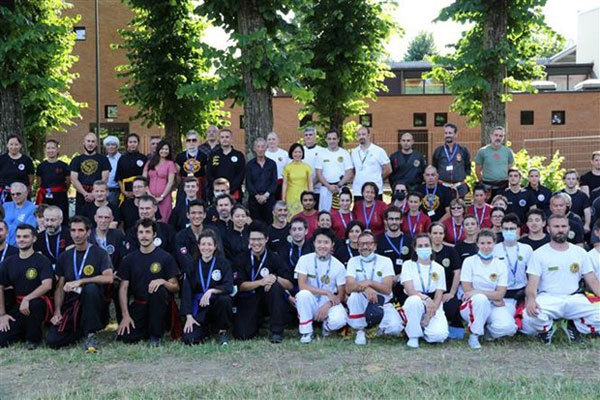 Vietnamese Ambassador to Italy Nguyen Thi Bich Hue (in yellow dress) together with martial artists. (Photo: VNA)
The federation was led by master Matteo Foglia from Gruppo Vo-VN.

Speaking at the event, Vietnamese Ambassador to Italy Nguyen Thi Bich Hue said the Vietnamese traditional martial art is a precious cultural heritage and a pride of the country. It reflects humanitarian value and national cultural identity that has been handed down from generations to generations.

Since its establishment in 2015, the World Federation of Vietnam Vocotruyen has worked to popularise the traditional martial arts to international friends.

So far, organisations of Vietnam Vocotruyen have been set up in nearly 70 countries, including about 40 with over 5,000 practitioners in Italy.
Source: VNA

Traditional Vietnamese martial arts have a variety of schools. Nowadays, they are becoming more and more popular to foreign learners.  

It's 5pm – rush hour in downtown Hanoi. Swiss national Olivier Barbey and his wife ride two bikes carrying their two sons to Bích Câu Temple for their evening martial arts club.