Vietnam's U16 footballers ready for 2020 AFC Championship qualification

The Vietnam's U16 football team is ready to compete at the 2020 AFC U-16 Championship qualification, said head coach Dinh The Nam in a press briefing in Hanoi on September 13.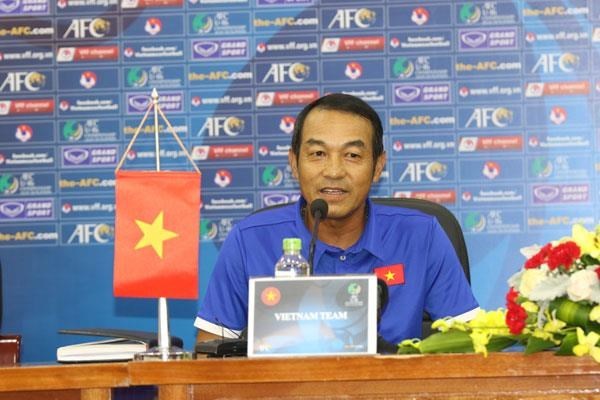 Head coach of the Vietnam's U16 football team Dinh The Nam (Photo: Vietnam Football Federation)
Vietnam will face Timor-Leste on September 14, after beating their rivals 1-0 at the ASEAN Football Federation (AFF) U15 Championship in Thailand last month.
Vietnam are the hosts of Group H, which comprises of Australia, Timor-Leste, Mongolia and Macau.
At the briefing, Nam said that Australia, which defeated Vietnam 1-0 in the qualification four years ago, are the group's favourites.
The qualification, running from September 14 to 22, will decide 16 participating teams of the 2020 AFC U16 Championship.
The teams will compete in the round-robin format in each group. The 11 group winners and the four best runners-up qualify for the final.
If the final tournament hosts win their group or are among the four best runners-up, the fifth runner-up also qualifies for the final.
The 2020 AFC U16 Championship is scheduled to take place from September 16 to October 3 next year.