Vietnam's top chess player Le Quang Liem draws with Artemiev in FIDE World Cup

Vietnamese International Grandmaster Le Quang Liem drew with Vladislav Artemiev of Russia in the first leg of the third round of the FIDE World Cup in the town of Khanty-Mansiysk, Russia, on Monday.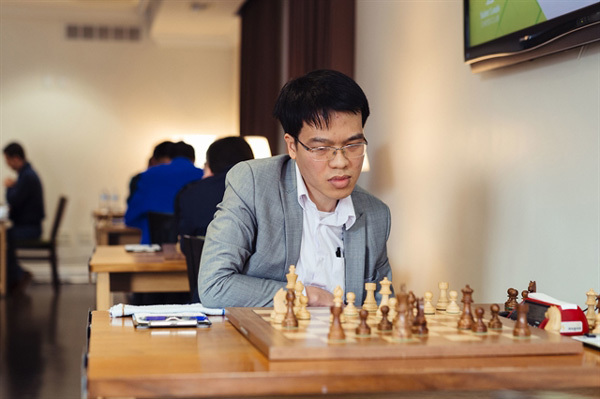 International Grandmaster Le Quang Liem. Photo foxsports.com.vn
Liem, who has Elo rating of 2726, drew with his Russian rival (Elo 2757) after 39 moves.
Artemiev, 21, is one of Russia's top players. He is defending European champion and has been tipped for World Cup glory.
Former world blitz champion Liem will next meet Artemiev in the second leg later this evening.
If Liem qualifies for the fourth round as one of the last 16 players, he will earn US$25,000.
The Chess World Cup 2019 is a 128-player single-elimination chess tournament held from September 9 to October 4, 2019.
The matches from round one to round six consist of two classical games.
The finalists of the tournament, which has a total prize fund of US$1.6 million, will qualify for the Candidates Tournament for the World Chess Championship 2020.

Vietnam's No 1 chess player Le Quang Liem advanced to the FIDE World Cup's third round in Russia on Sunday.
VNS