Vietnam's preliminary basketball squad for SEA Games announced

The Vietnam Basketball Federation (VBF) has announced a preliminary list of 18 players to compete at the coming Southeast Asian Games later this year in the Philippines.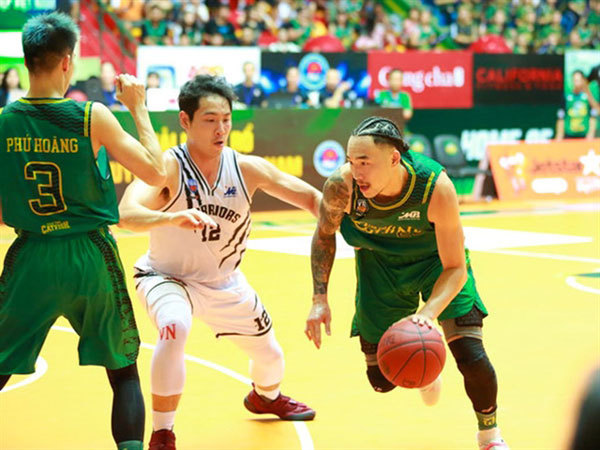 Tam Dinh (right) is one of players called to serve the national team at this year SEA Games. Photo of VBA
The team will be cut to a roster of 12 prior to the tournament.
Among them 11 are overseas Vietnamese who have been playing in the Viet Nam Basketball Association (VBA) league like brothers Tam Dinh and Sang Dinh, Justin Young, Khoa Tran and Stefan Tuan Tu.
Saigon Heat, the nation's first professional team and Vietnam's representative in the ASEAN Basketball League since 2012, have six players in the squad.
Kevin Yurkus and three Vietnamese assistants will coach the team. Yurkus is the technical director of the VBF and head coach of the Heat in the ABL.
Yurkus won the VBA 2018 as coach of the Cantho Catfish and won best coach of the year in 2017 and 2018.
The players will meet for a training camp later this month in HCM City. They will have two months to prepare for the regional competition.
VNS