Vietnam's No.1 chess player set to play second tie-break in FIDE World Cup

Le Quang Liem, Vietnam's top chess player, will take part in a second play-off match following another draw in the third round of the ongoing FIDE World Cup in Khanty-Mansiysk, Russia.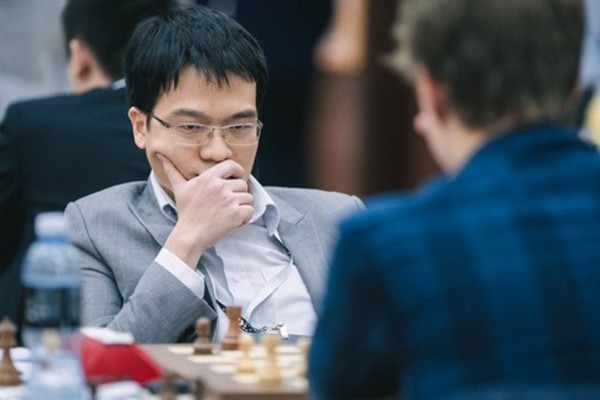 Photo: Chess World Cup
The Vietnamese chess player, Elo 2708, tied with his opponent, the defending European champion Vladislav Artemiev of Russia, Elo 2746, in the away match after 39 moves.
The result follows both players drawing their first game in the tournament's third round.
The pair will play rapid and blitz games in order to decide who will advance to the fourth round of the tournament.
Despite the 21-year-old Russian being more highly rated than Quang Liem, the Vietnamese player has a good record in rapid and blitz chess, having previously won the blitz championship title at the 2013 World Blitz and Rapid Chess Championships in Russia.