V-League postponed amid COVID-19 outbreak
The fourth round of the 2021 V-League has been delayed due to the spread of Covid-19 in some provinces in Vietnam.
Most of football clubs have allowed their players to return home for an early lunar New Year (Tet) holiday.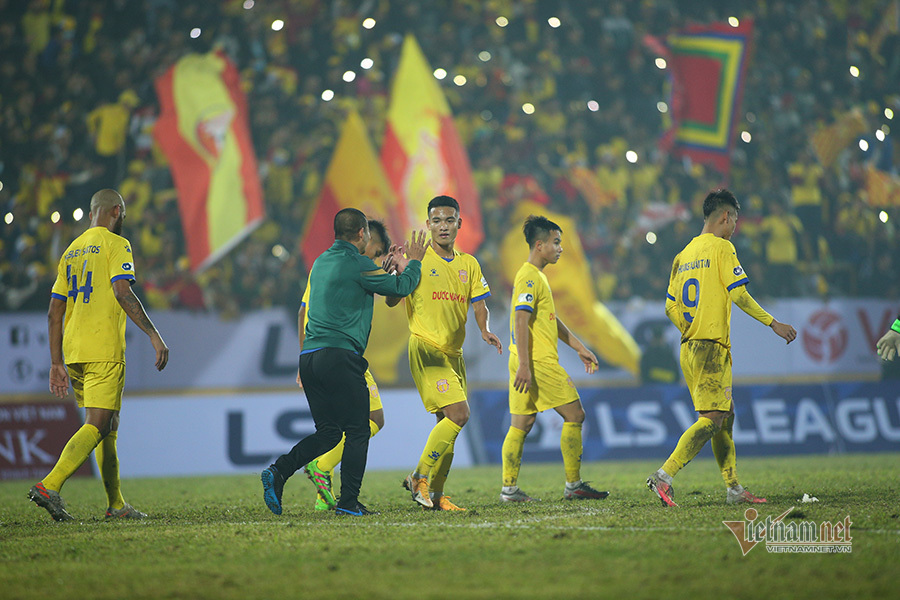 The fourth round of the 2021 V-League has been delayed for the prevention of Covid-19 pandemic.
The decision was made after the Vietnam Professional Football (VPF) delayed matches between Quang Ninh Coal FC and Ho Chi Minh City FC, in addition to SHB Da Nang FC against Ha Tinh FC, in the third round of the tournament.
Other matches in the third round were held behind closed doors, including Hai Phong FC against Hanoi FC on January 30, along with Viettel FC against Becamex Binh Duong FC on January 31.
This marks the first time that the 2021 V-League has been forced to be suspended, with no deadline in place to resume games because of the COVID-19 pandemic. Last year the national league was delayed twice.
This year will see the senior national men's football team and Vietnam's U22 side compete in many important international tournaments, therefore the domestic league's suspension will have a great influence over their future training plans.
The VPF had already stated plans to close the V-League on September 30 to allow both the senior national team and U22 team sufficient time to prepare for the 31st Southeast Asian Games and the ASEAN Football Federation Cup.
Huy Phong

The Asian Football Confederation (AFC)'s decision to cancel this year's continental futsal championship opens the door for Vietnam to qualify for their second World Cup.

Viettel FC face tough sledding in their 2021 AFC Champions League campaign.