V-League: football clubs change coaches
Nearly a third of the teams in the V-League have changed coaches.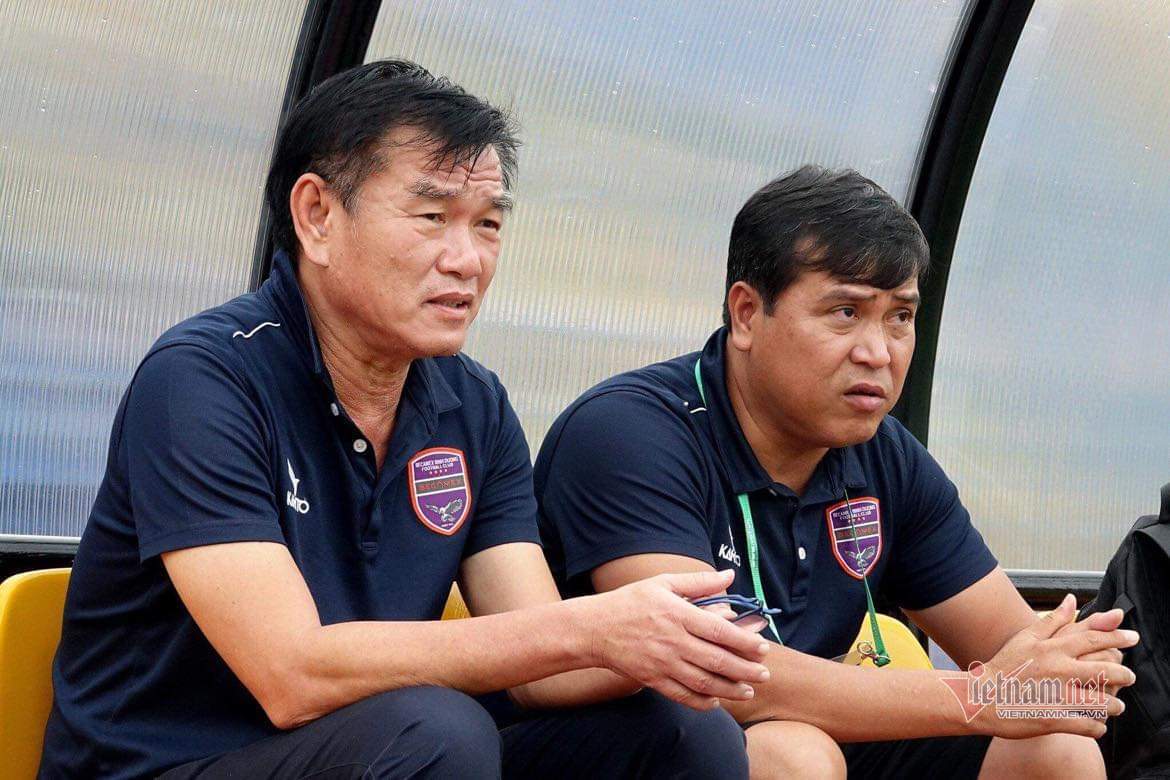 Binh Duong FC's coach Phan Thanh Hung (left) has just resigned, the fourth coach who lost his job in V-League.
So far, Saigon FC, Hanoi FC, Hong Linh Ha Tinh FC and the latest, Binh Duong FC, have changed their coaches for the same reason: the teams did not perform well.
Of the four coaches who have lost their position, except for Japanese coach Masahiro Shimoda who has not left any impression, the rest have proven their ability in the V-League for many years. However, they were unable to hold their seats. They were fired or actively resigned.
Looking at the last rounds in the V-League, it can be said that the 2021 football season is exciting, stressful and full of surprises. And this makes the seats of coaches of V-League clubs more fragile.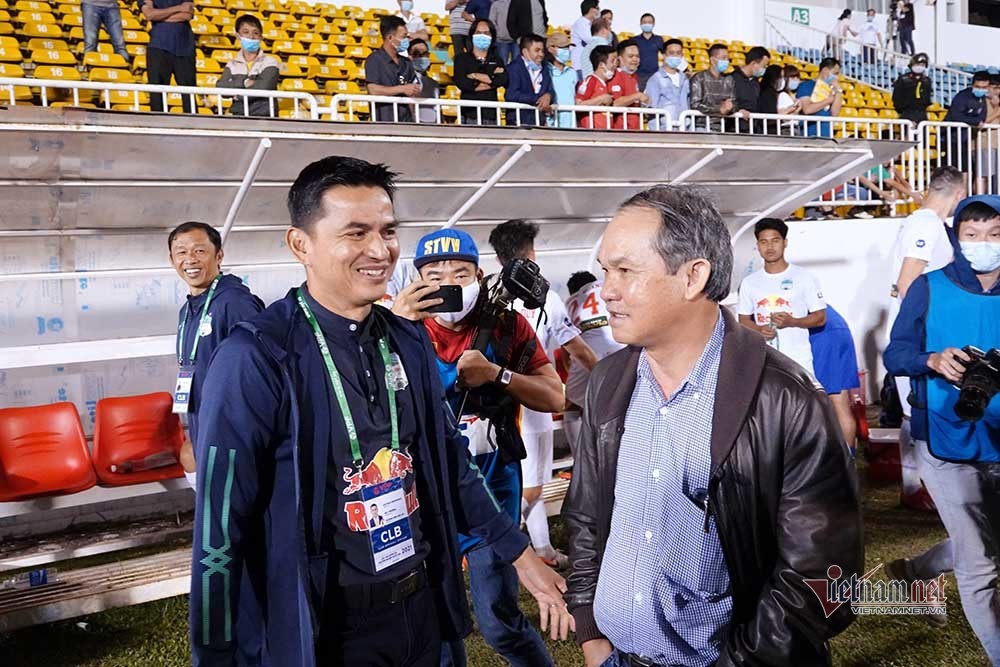 HAGL FC's Thai coach Kiatisuk (left) and HAGL Chairman Doan Nguyen Duc.
It seems that some other clubs also plan to change their coaches. It is rumored that HCM City FC is seeking a deal with former football star Dusit to be its new coach, replacing Mano Polking or Hanoi FC, although recently replacing coach Chu Dinh Nghiem by Hoang Van Phuc, wants to hire a Korean coach to replace Phuc.
Those are the most obvious movements, but when the V-League enters the upcoming fierce period, no one is really sure they can keep their job until the end of the 2021 season.
But there is an exception, Thai coach Kiatisuk at Hoang Anh Gia Lai (HAGL) FC. Kiatisuk can't be named right now in the group of coaches who are at risk of losing their jobs in the V-League when HAGL ranks first in V-League 2021 and is the biggest candidate for the championship this year.
Mai Anh

Thai Coach Kiatisuk and his team won most of the awards of V-League 2021 in January and March.

Sacked after just three matches in charge, Japanese coach Masahiro Shimoda is the latest foreign coach to struggle in the V.League 1.