Upcoming horror flicks excite local fans

Young director Tran Huu Tan, who is making a psychological thriller inspired by a Vietnamese folk song called Bắc Kim Thang has sparked excitement among horror film enthusiasts.
Vietnamese horror movie to get American remake
Vietnamese comedies, dramas and horror films to screen this month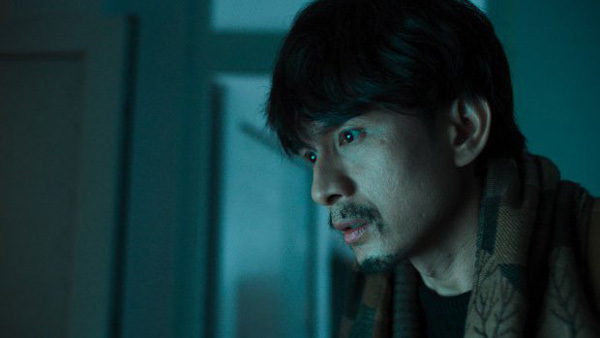 Bắc Kim Thang and Cha Ma are two upcoming horror films. Photo courtesy of thanhnien.vn
Similar to other countries, Vietnam has its signature folk stories, songs and poems that are popular among horror filmmakers.
With his new film, Tan hopes that it will become a shining example for the horror genre in Vietnam.
"When it comes to horror movies from Thailand, South Korea and the US, audiences instantly picture how those plots are going to be," he said.
"Since the Vietnamese horror genre has yet to stand out, my team and I hope to create signature, mysterious images that can't be mistaken with foreign horror movies," he added.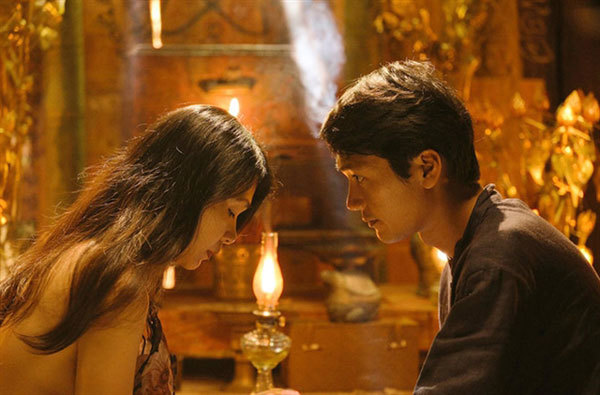 Singer Dan Truong will make an appearance in the upcoming horror movie Cha Ma, directed by Ba Vu. Photo courtesy of thanhnien.vn
Tan acknowledged that Bắc Kim Thang might create controversy since the popular folk song has different meanings, depending on each person's interpretation.
"We thought everything out very carefully when we chose Bắc Kim Thang as our inspiration as well as the movie title," he said, adding that the audience should be ready for an interesting plot.
"We decided to use the image of a scarecrow, a familiar figure typically seen in fields, to highlight the local factor and help depict the idea of male chauvinism in rural areas more boldly," he added.
Film producer Hoang Quan added that while the West has Annabelle or Chucky as horror symbols, Vietnam, which has inherited a treasure of folk ghost and spiritual stories, still lacks representatives for its horror film culture.
The introduction of successful low-budget horror movies from overseas has encouraged local producers to invest in this genre.
Recent Vietnamese horror movies such as Victor Vu's Quả Tim Máu, Ham Tran's Đoạt Hồn, Ba Vu's Ngủ Với Hồn Ma, and Le Van Kiet's Ngôi Nhà Trong Hẻm, among others, have had better plots and presentations, attracting the attention of many Vietnamese.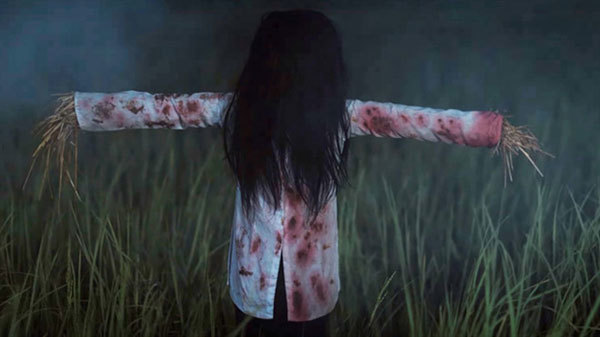 Thiên linh cái, directed by Ham Tran, has been banned from being screened due to some superstitious practices in the movie, experts and locals said. Photo courtesy of thanhnien.vn
Though there has been a rise in quantity, some local horror movies lack quality. They often have poor scripts and use the image of bloody female ghosts with long hair repeatedly.
Director Ba Vu, who has been loyal to the genre since the beginning of his career, said that he was focusing on making genuine horror movies.
"It's vague to define how a Vietnamese horror movie should be, given that I had already incorporated traditional southern lullabies into my upcoming Cha Ma horror movie," he said.
"The fact that Vietnamese directors are making Vietnamese movies can ensure that the film will have local colour. What is difficult is to create authentic horror factors that can be sold to other countries.
"My horror movie will have real ghosts, not people faking to be ghosts or a movie ending with everything being just a dream."
On a different note, actress Hong Anh said that audiences were bored with the comedy genre but horror movies continued to remain popular.
"I support genre diversity in Vietnamese movies. From the very beginning when I launched my studio, my intention has been to produce horror movies," she said.
"Vietnam is diverse in terms of spiritual and superstitious practices and integrating these factors into horror movies will attract more audiences to theatres," she added.
Censorship
That being said, some local horror movies cannot pass censorship barriers, thus are never introduced to the public.
Thiên Linh Cái, directed by Ham Tran, is among examples of local horror movies that never got to debut.
This film captures true tales of a perverted witch doctor, who killed four girls in the southwestern region to practise black magic.
Since its content includes some superstitious elements banned in the Law of Cinema, according to experts and locals, Thiên Linh Cái has repeatedly had its debut rescheduled and moviemakers had to re-shoot some scenes for another appraisal.
Director Khoa N. told the Thanh Niên (Young People) newspaper that it was not easy to pursue horror in Vietnam.
"Strict censorship limits horror moviemakers' imaginations," he said.
Many directors had personally censored their content before having it censored by cultural authority, Khoa said, adding that this explains why Vietnamese horror movies tend to have an epic lead yet predictable ending.
Take Lật Mặt 4, directed by Ly Hai, as an example. This movie was advertised to be a horror flick. However, comedy was indeed the main theme of the movie.
Meanwhile, director Le Van Kiet, known for his two successful movies Ngôi Nhà Trong Hẻm and Hai Phượng, said that he was feeling down when his other two horror movies Bẫy Cấp 3 and Rừng Xác Sống were prohibited from being screened.
"I did take it into consideration and avoid sensitive factors that might be banned," he said.
However, it might be the lack of a common voice between his movies and the appraisal council that led to the unfortunate result, he explained.
VNS