Two Saigon FC members to play football in Japan
The Saigon football club has confirmed that its players Cao Van Trien and Tran Danh Trung will join Ryukyu FC in J-League 2.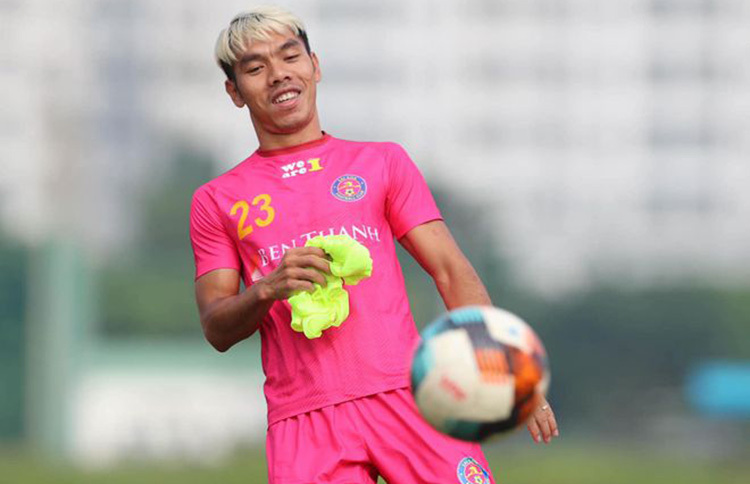 Cao Van Trien will play football in Japan
"It is expected that in early July, Cao Van Trien and Tran Danh Trung will go to Japan to play for FC Ryukyu. We will arrange a team of Japanese experts to support them with their skill and Japanese language training programs so that they will be able to adapt to the new environment as soon as possible," said Saigon FC Chairman Tran Hoa Binh.
Cao Van Trien is one of the prominent players of Saigon FC, who was summoned to the national team by Coach Park Hang Seo in late 2020. Trien left a good impression with coach Park during his debut. Meanwhile, Tran Danh Trung used to a member of U19 and U22 national squads.
Saigon FC plans to send more players to Japan under a cooperation program.
After goalkeeper Dang Van Lam, striker Cong Phuong, Tuan Anh, Cong Vinh, Vietnam will have more football players coming to Japan.
On February 24, Saigon FC announced that it will replace coach Vu Tien Thanh with Japanese coach Masahiro Shimoda.
Thanh will then become Director of Football Division of the Vietnam Professional Football (PVF), in charge of training young football players.
Dai Nam

Goalkeeper Dang Van Lam is going to play for Japan's Cerezo Osaka club, turning the dream of Hoang Anh Gia Lai (HAGL) group's President Doan Nguyen Duc of "exporting" Vietnamese football players into a reality.