Top 10 culture and tourism events of the year
The year 2020 marked ups and downs for culture and tourism development in the country, greatly impacted by the COVID-19 pandemic. 
1. VN's handwash dance challenge goes viral 
Ghen Cô Vy, a Vietnamese song and its accompanying dance about the necessity of hand-washing during the COVID-19 outbreak, went viral across the world.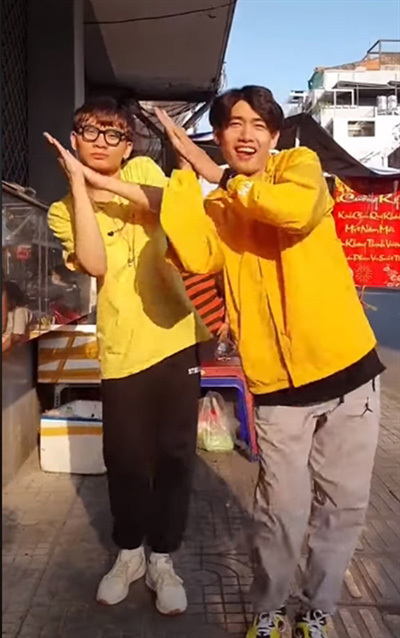 Dancer Quang Dang (right) seen in his global viral handwashing dance. — Photo courtesy of the dancers
The song was composed by young musician Khac Hung at the order of the National Institute of Occupational and Environmental Health to guide people how to wash their hands.
Based on his Vietnamese pop hit Ghen (Jealous) by singers Min and Erik, the song tells people to wash their hands, not to rub their eyes or mouths, to limit going to crowded places and to stay clean.
Dancer Quang Dang choreographed moves to go with the lyrics and presented the 'Ghen Cô Vy Challenge' on TikTok. Quickly, the video caught the attention of millions of viewers and appeared on the hit HBO show Last Week Tonight with John Oliver.
2. Vietnamese movies gross well 
The local film industry was seriously affected by COVID-19 during 2020. But the success of movies Ròm and Tiệc Trăng Máu (Blood Moon Party) were good signs. 
Released on September 25, Ròm from director Tran Thanh Huy was the first independent movie to gross as much as VND60 billion (roughly US$2.6 million).
The film won the top award in the New Currents section at the Busan International Film Festival 2019, together with the Iran-Qatar co-production Haifa Street.
The comedy Blood Moon Party, a remake of the original version from Italy titled Perfetti Sconosciuti (Perfect Strangers), earned VND180 billion ($7.7 million).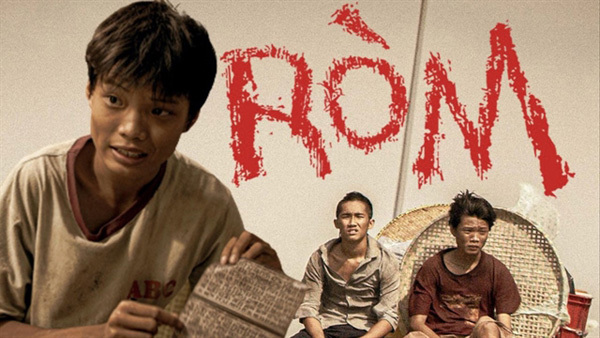 A scene of Ròm. — Photo courtesy of the film producer
3. VITM Hanoi promotes digital transformation
The annual Vietnam International Travel Mart (VITM) attracted more than 300 stalls of tourism enterprises, airlines and tourism service providers from 47 cities and provinces throughout the country and six foreign countries and territories between November 18 and 21.
To quickly recover from the damage caused by the COVID-19 pandemic, the theme for this year's event was digital transformation for tourism development.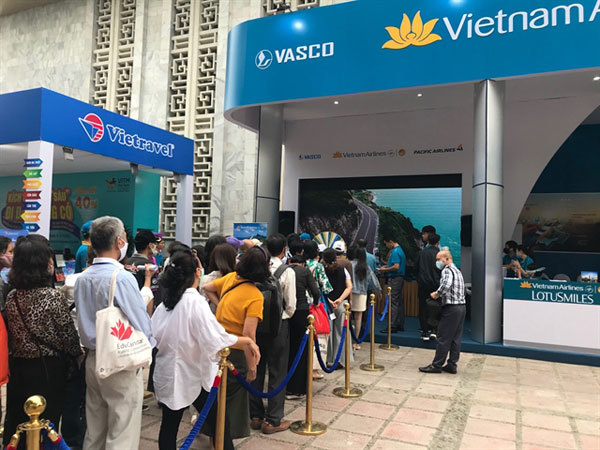 Customers hunt for cheap tickets at a Vietnam Airlines' booth at VITM 2020. — VNS Photo Le Huong
It's estimated that the mart attracted the participation of about 2,000 enterprises, and tens of thousands of people who bought air tickets and tours at the event.
4. UNESCO recognises Dak Nong Geopark as third global geopark in Vietnam
UNESCO recognised the Dak Nong Geopark in the Central Highlands province of Dak Nong as a Global Geopark.
Covering more than 4,700sq.m or two-fifths of Dak Nong Province's land area, the geopark is the third UNESCO-recognised Global Geopark in Vietnam after Dong Van Karst Plateau Geopark in Ha Giang Province and Non Nuoc Cao Bang Geopark in Cao Bang Province, both in northern Vietnam.
Dak Nong Geopark stretches over six of eight districts of the province, namely the districts of Krông Nô, Cư Jút, Đắk Mil, Đắk Song, Đắk G'Long, and Gia Nghia Town. — Photo vietnamtourism.gov.vn
Located on the M'Nong plateau at an average elevation of 600-700m, the geopark includes some 65 heritage sites including craters, a system of 50 caves created by volcanoes running a total length of 10,000m and waterfalls.
5. Law student crowned Miss Vietnam 2020
Do Thi Ha, a law student at the Hanoi-based National Economics University, was crowned Miss Vietnam 2020 in the grand finale in HCM City.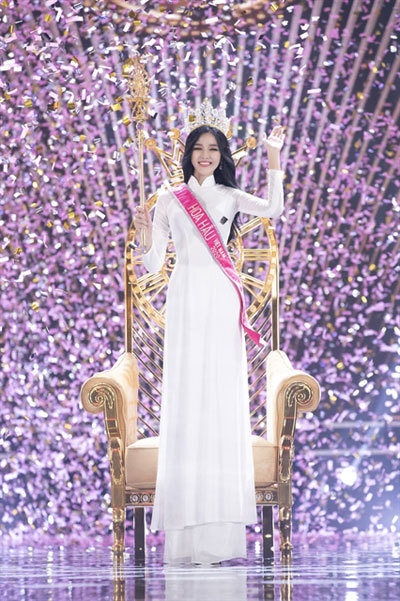 Do Thi Ha, 19, wins Miss Vietnam 2020. — Photo courtesy of the organiser
Ha is 19 and was born in the northern province of Thanh Hoa. 
6. Rap music goes mainstream
This year saw two reality TV shows seeking talented rappers, King of Rap and Rap Việt, which both were screened during prime time.
The two high-rating shows show the rise of this music genre in the country featuring a large number of young, talented rappers.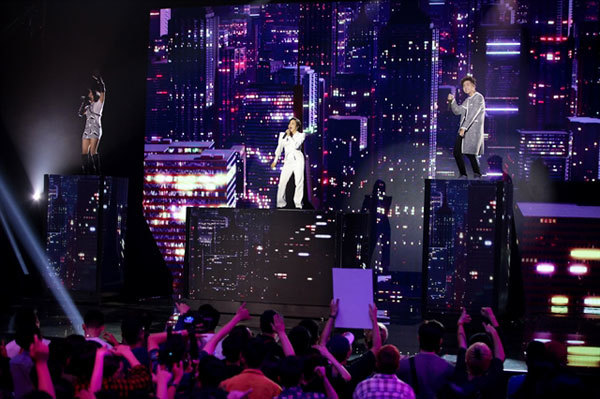 Contestants perform in the finale of 'King of Rap' on November 15. — Photo courtesy of King of Rap
The rise of rap can also be seen through the domination of rap songs in the Vietnamese music charts, with viral hits like Bigcityboi by rapper Binz coming close to 70 million views on YouTube after its July release.
7. No first prize at Vietnam Fine Arts Exhibition
For the first time, the Vietnam Fine Arts Exhibition had no winners among more than 3,500 works of various art forms including painting, graphics, sculpture, installation and video art by more than 1,380 artists.
The jury said they found it difficult to decide the prize-winning works as the talents of contributing artists were mostly at the same level.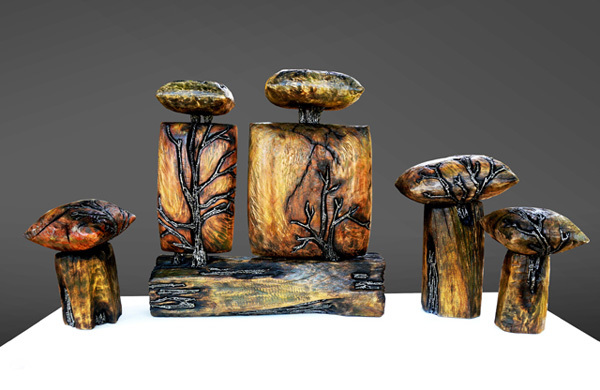 A Series of Dreams, a sculpture made from wood and metal by Le Trong Nghia. — VNS Photo Le Huong
Nearly 30 of the best works were chosen for prizes including six-second prizes, 11 third, and 12 consolation prizes.
8. International film festival postponed till next year
The 6th Hanoi International Film Festival was among several cultural and art events to be postponed until next year due to the COVID-19 pandemic.
First held in 2010, the festival has since developed into a platform for both Vietnamese and international artists to share their expertise.
The past five editions of the festival have seen entries from Thailand, the Philippines, Indonesia, Japan, the Republic of Korea, India, Argentina, France, Mexico, Romania, Iran, and Poland, among others.
The festival has been rescheduled for 2022 due to the pandemic.
9. Online book fair held to mark Book Day
An online book fair was held from April 19 to May 20 to celebrate the seventh Vietnam's Book Day, which falls on April 21 each year, due to the COVID-19 pandemic.
The event opened for readers via the e-commerce trading floor at Book365.vn, featuring online booths by accredited publishing houses and distribution companies.
10. Vietnamese writers celebrated 
Vietnamese readers had the chance to review the lives and careers of poets Nguyen Du and Che Lan Vien and writer To Hoai at a series of events held in 2020 to mark their death anniversary and birthday, respectively. 
This year marks the 200th anniversary of the death of Nguyen Du (1766-1820), Vietnam's most beloved poet, best known for Truyện Kiều (The Tale of Kiều).
Che Lan Vien and To Hoai are among the most prominent writers in Vietnam. Seminars and activities were held by the Vietnam Writers' Association to celebrate their 100th birthday anniversary.
Hoai's most popular work is Dế Mèn Phiêu Lưu Ký (Adventures of A Cricket). It has been reprinted many times, attracting millions of young reader and printed in 37 languages.  VNS
The UNESCO Programme and External Relations Commission of the 209th Executive Board has recognised the Dak Nong Geopark in the Central Highlands province of Dak Nong as a Global Geopark.
The Vietnam premiere of the film Ròm on July 31 was delayed due to the COVID-19 pandemic. Previously, the production company behind the film was fined VND40 million (US$1,700) for participating in