Thuy Tien represents Vietnam at Miss Grand International 2021
Nguyen Thuc Thuy Tien, one of the Top 5 contestants of Miss Vietnam 2018 and Vietnamese representative at Miss International 2018 pageant, will compete at Miss Grand International 2021.
The news was released on August 12, the day Thuy Tien turned 23. She won the title of Beauty of Mercy at the Miss Vietnam 2018 pageant and represented Vietnam at Miss International 2018 but did not win any title.
Thuy Tien has a sharp face, sexy body with measurements of 83-62-92 cm, which are very suitable with the criteria of the Miss Grand International.
Besides experience learned from the Miss International 2018 contest, Thuy Tien is fluent in English and has hosted big events such as the red carpet at the semi-finals and final of Miss Vietnam 2020. She can sing and dance, and has good catwalk skills.
Miss Grand International 2021 will be held on October 25 in Thailand so Thuy Tien will have about 3-4 months to prepare for the trip. She is practicing necessary skills for the upcoming competition.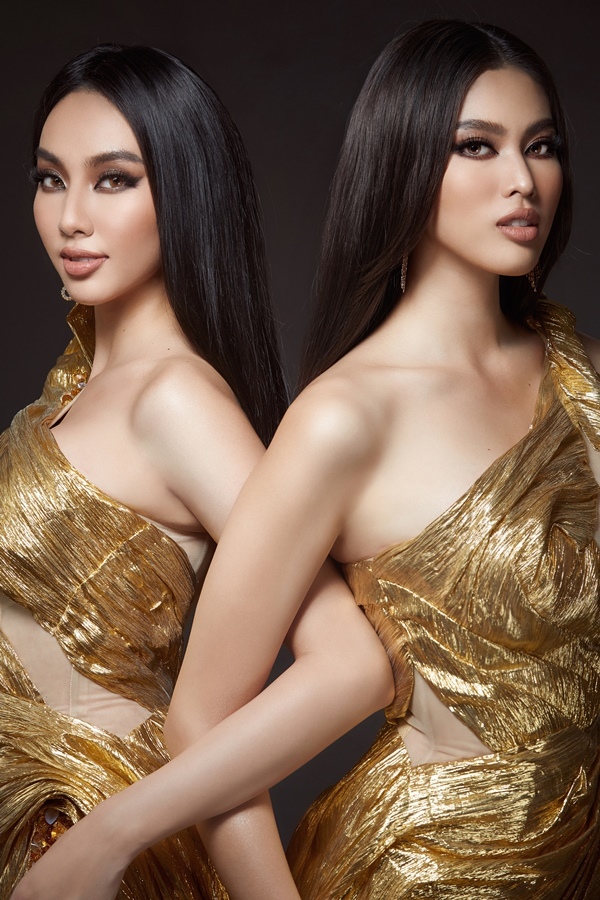 Thuy Tien and Ngoc Thao - representatives of Vietnam at Miss Grand International 2020.
D. N

Nguyen Huynh Kim Duyen, the runner-up of Miss Universe Vietnam 2019, will represent the country at this year's Miss Universe global event, to be held in the resort city of Eliat in Israel this December.