The $1-million ficus tree of the "Artisan of Southeast Asia"
The ficus tree called "the throne of Vietnam" worth US$1milion has been known by domestic and international bonsai collectors and growers for a long time. 
The owner of the tree is artisan Le Duc Nam, 46, from Ha Dong district in Hanoi.
Nam has recently been honored as an "Artisan of Southeast Asia".
In the world of bonsai collectors and creators, the owners of super bonsai trees that are worth millions of US dollars can be counted on the fingers of your hand. Most of them are famous wealthy men who share a common passion for bonsai.
However, the owner of "the throne of Vietnam" fig tree is not a wealthy man. He did not pay millions of USD to buy this tree. Nam is a farmer born and raised in Dong Mai village, now Dong Mai ward in Ha Dong district, Hanoi.
Unlike owners of other million-dollar bonsai, Nam created the tree over a very long period.
He bought the tree for VND10 million nearly 20 years ago. With his own creativity, Nam blew his soul into the tree, turning it into a classic work, a symbol of the bonsai world.
By selling this tree, Nam immediately became a millionaire but he is still a bonsai maker who wanders the country and even goes abroad to curl bonsai trees for wealthy men.
However, Nam is not a normal bonsai maker because he does not make bonsai for money only.
Why is the fig tree named "the throne of Vietnam"? Nam has never explained it. But, those who understand him will know his intentions: It is the desire to preserve art works made by the Vietnamese people. It is a symbol of pride, and something to "compete" with others in the international arena.
"If I needed money, I would have sold it a long time ago, and would have been a billionaire for a long time, but I will never sell it. I want to keep this work with me because it is my copyright, my own wisdom. It is the product of a process of conquest. That work has healed many wounds literally and figuratively for me," said Le Duc Nam.
Photos of Nam's unique ficus tree: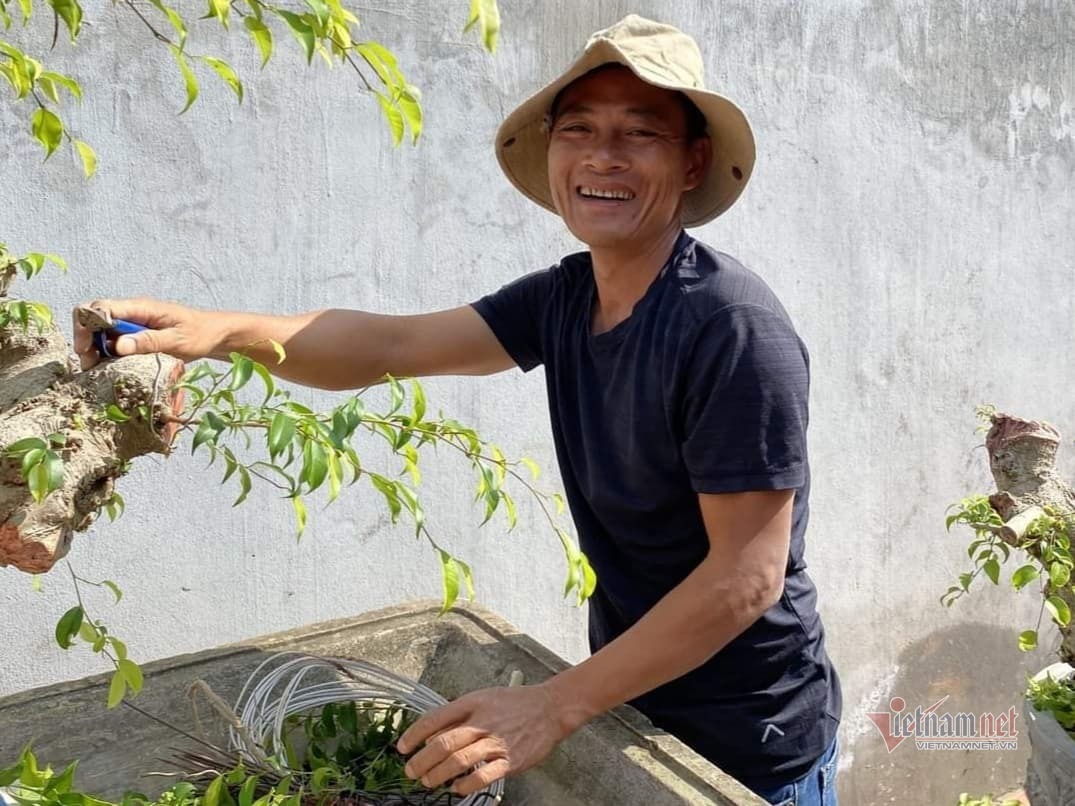 Mr. Le Duc Nam
Thai Binh

Over more than 30 years of growing peach blossom trees, Le Ham, living in Nhat Tan Flower Village, Tay Ho District in Hanoi, has faced many setbacks.
The bonsai garden owned by Mr. Dang Hong Son in Thanh Tri District is considered the largest of its kind in Hanoi, with nearly 1,000 unique bonsai trees of over 100 species from many regions throughout the country.