Thai Coach Kiatisuk: 'HAGL can win V-League'
Thai coach Kiatisuk Senamuang is returning to Vietnam to take the position of head coach at Hoang Anh Gia Lai (HAGL) Club in the 2021 season.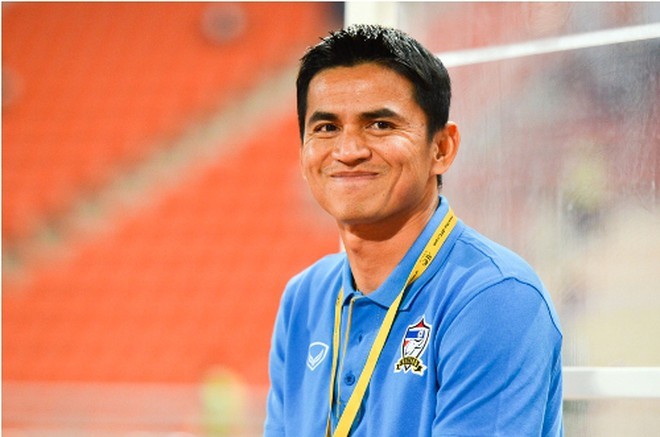 Thai coach Kiatisuk Senamuang will return to Vietnam to re-unite with Doan Nguyen Duc.
It is reported that the Thai coach has signed a 2-year contract with HAGL and Kiatisuk is expected to arrive in Vietnam this December.
Kiatisuk played for the Hoang Anh Gia Lai Club as a striker at V-League from 2002 to 2006. He then stepped up as head coach in 2006 after the club sacked coach Arjhan Songamsap who was also from Thailand. Senamuang was the first person to be both player and head coach in the V-League.
"I came to Vietnam 18 years ago. I love Pleiku. I love Vietnamese football so much. When I played at HAGL, there were also many fans at home or guest stadiums. Vietnamese people love Zico. I was in Vietnam for 5 years and won two V-League championship titles. It's great to be back here," Thai coach Kiatisuk said in a recent online exchange.
Explaining the decision to accept Doan Nguyen Duc's invitation to lead HAGL, he said: "Vietnamese football is the best in Southeast Asia. Coming to Vietnam is like coming home. I don't have to think much when I go to Vietnam."
"Mr. Duc is the person who always takes care of the players. He also invests in Vietnamese football. I want to work for him. Mr. Duc not only gave me football career but also a coaching career."
Huy Phong

Ngan Ngoc Nghia collapsed after the finish line and needed help to get back on his feet. He had used every ounce of energy at his disposal to win the 200 metres sprint at the National Athletics Championships.