Tet space from bygone era recreated in Hanoi capital
A traditional Tet space has been erected in Tay Ho District of Hanoi, attracting plenty of local residents and tourists as the Lunar New Year festival (Tet) is drawing near.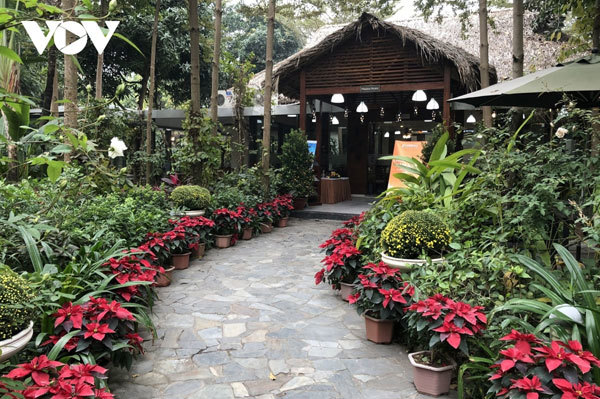 The unique space has been recreated recently on An Duong Street of Tay Ho District.
An array of peach trees, calligraphic works, kumquat trees, and daisy flowers feature in the space, helping revitalise the space of an old house in Hanoi celebrating Tet.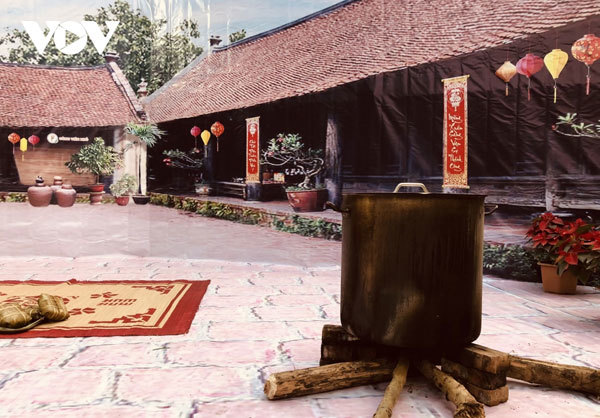 Visitors have the chance to make Chung cake, a sticky rice cake filled with green beans and pork and wrapped in Dong leaves - a delicacy during the Lunar New Year festival.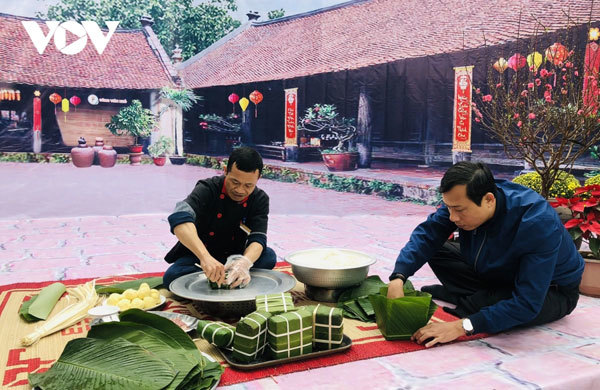 Visitors attempt to cook beans, prepare rice, and wash Dong leaves, before wrapping the cake.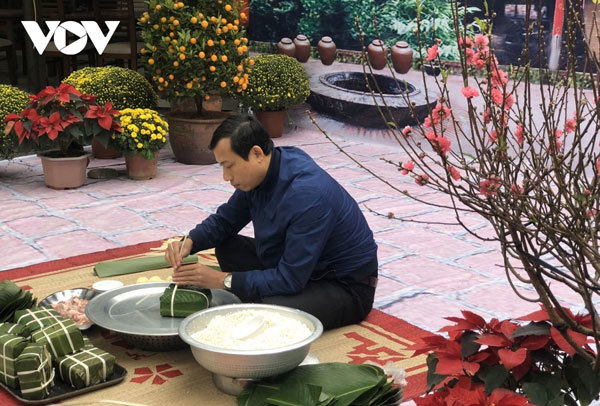 Traditional crafts require meticulousness and plenty of skill.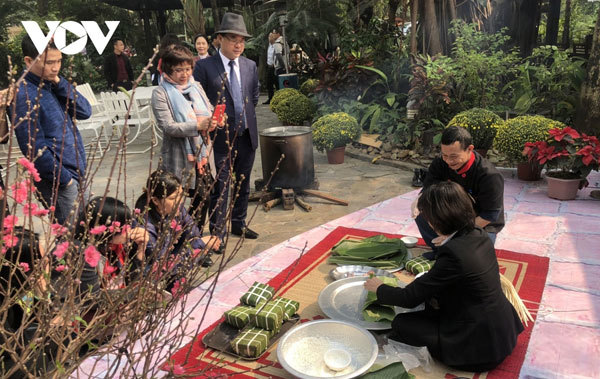 The work proves exciting among many visitors.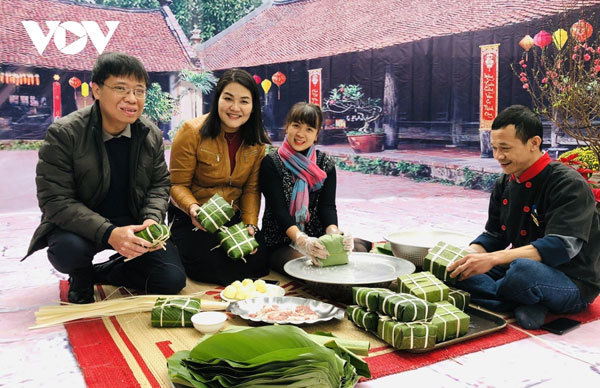 Making Chung cakes proves to be a great experience.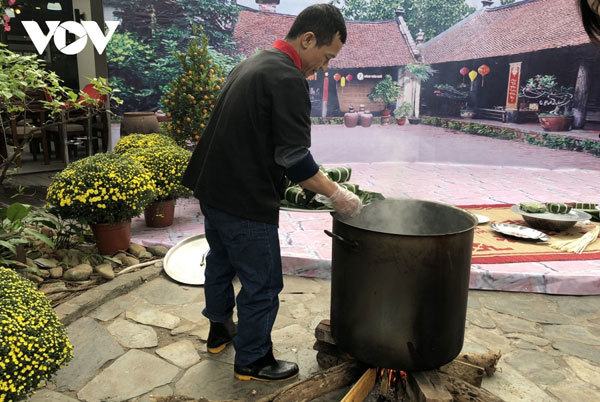 An artisan guides visitors on how to cook delicious Chung cakes.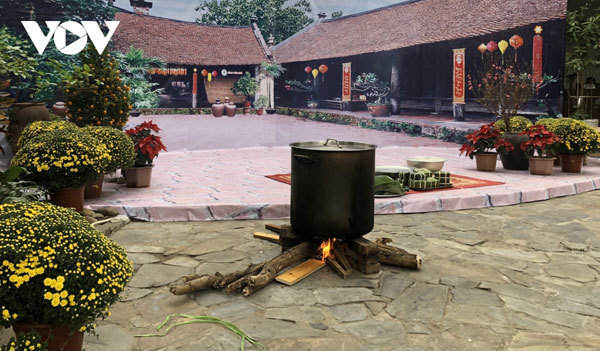 Some young people are curious about how to make the Chung cake.
The space is open to all and free until the end of January.
VOV

A wide range of cultural activities will take place throughout Hanoi's Old Quarter from February 6, or the 25th day of the 12th lunar month, as part of celebrations for Tet (Lunar New Year).

Every year when spring comes around, the new season air creeps into small alleys, and every corner of Hanoi.